Is Orange the New Red? Our Beauty Expert Weighs in on the Orange Lipstick Look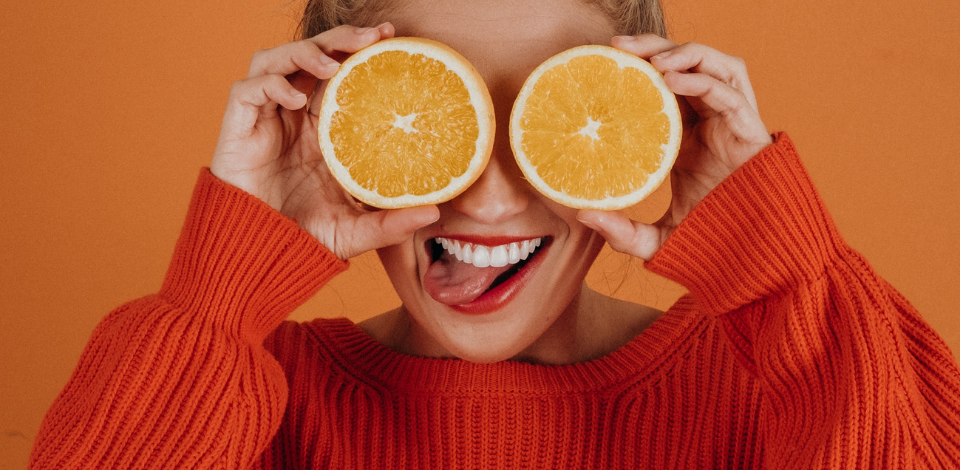 There's a new hue in town, ladies! Spotted on this year's runways and red carpets, orange
lipstick
is the perfect pick-me-up for spring and summer. This bold lip is a fun trend to try with any getup -- from jeans and a tee to a formal gown -- and it's easier to off-pull than you think. Believe it or not, orange is a very flattering color that brightens the complexion. And with so many shades to choose from (apricot, peach, tangerine, coral), I'm here to tell you there's one for every skin tone.
Wondering if this lip look will work for your wedding day? If your bridesmaids are rocking mismatched
dresses
, ask them all to wear the same shade of orange lipstick to create a uniform feel while still encouraging individuality. Or, if you're dreaming of a way to punch up your rehearsal dinner look, an orange lip could be the answer! Here are a few things to keep in mind with a peachy pout.
1. Keep your eye color neutral.
It's best to wear light, shimmery shades to complement and balance your
statement lip
. I love the idea of a champagne-color lid with slightly winged-out chocolate liquid liner and a few false lashes.
2. If a bold, matte lip feels too dramatic, try applying a lip balm first to make the color sheerer. 
You can also try a gloss or a stain for a softer effect. 
Peach Daiquiri
 from my signature collection is a tinted lip balm -- perfect for those feeling a little less daring!
3. If your skin has warm undertones, opt for yellow-based oranges.
If your skin has cooler undertones, try reddish, orange, or coral shades, like Sonia Kashuk Satin Luxe Lip in Vivid Coral or Tom Ford True Coral. And anyone can pull off a true orange such as Orange by Bobbi Brown. Will you be rocking the orange trend this season?  
More like this