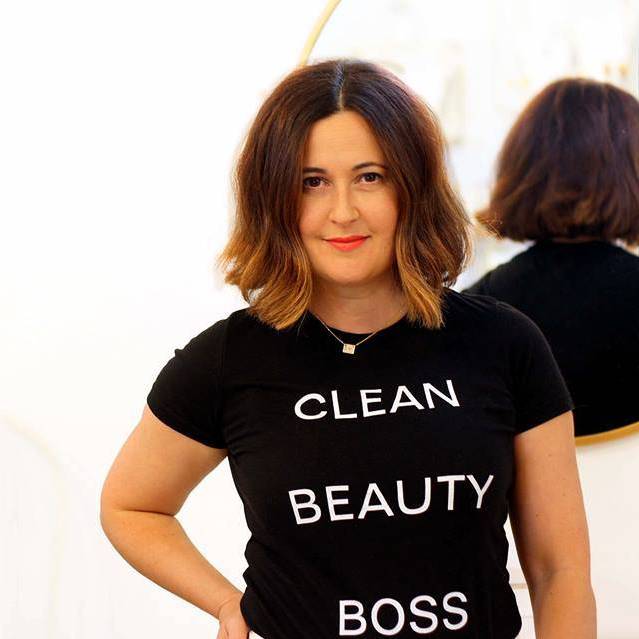 Biography
Jennie Fresa is the owner of a makeup and skincare boutique dedicated to the craft of makeup. She specializing in on-location bridal beauty. Proudly offering the best in Makeup, Facials, Brow Styling, Lash Extensions, & Sunless Spray Tanning in addition to our newest level of service in our Blow Dry & Styling Studio.
Jennie received her skincare and makeup certification at the Institute of Aesthetic Arts and Sciences in Southbury, CT, and went on to spend a majority of her career working for Trish McEvoy in NYC.  Here, she gained valuable experiences doing makeup at Vogue's annual Met Gala, collaborating on various editorial photo shoots, and eventually finding her niche in bridal beauty.  
After meeting her husband and moving back to CT in 2008, she started her own Traveling Bridal Beauty Team.  Jennie and her team have won numerous awards and have been featured on many wedding blogs.  Her work has also been published in Martha Stewart Weddings and in the inspirational coffee table book, The White Dress in Color.
Soon after launching her bridal business, Jennie started taking a closer look at the products she was personally using and recommending to her clients.  After some further research, she discovered many ingredients in these products are actually cancer-causing chemicals, reproductive toxins and unsafe synthetics. Her mission to educate women on healthier cosmetic choices grew stronger.  Eventually this led to her opening the doors to her brick and mortar store, Copal, (formerly Jennie Fresa Beauty) in Madison CT in 2012.  
About Loverly
Loverly is a loved and trusted digital destination platform for modern couples who want to simplify their wedding planning process. Since launch in 2012 we have built an incredible library of articles, planning guides and resource checklists to help the ease of planning your big day. Oh and did we mention that we have an entire network of wedding planners, photographers, florists, designers, and real couples that we work with and spotlight to ensure an authentic and informative approach to wedding planning. We cover everything from wedding fashion, planning etiquette, wedding DIY's and how-to's and all the latest wedding planning trends so you can stay informed for your wedding day. If you see something that doesn't seem up to date, please let us know by emailing us at
[email protected]
See All Authors