About Us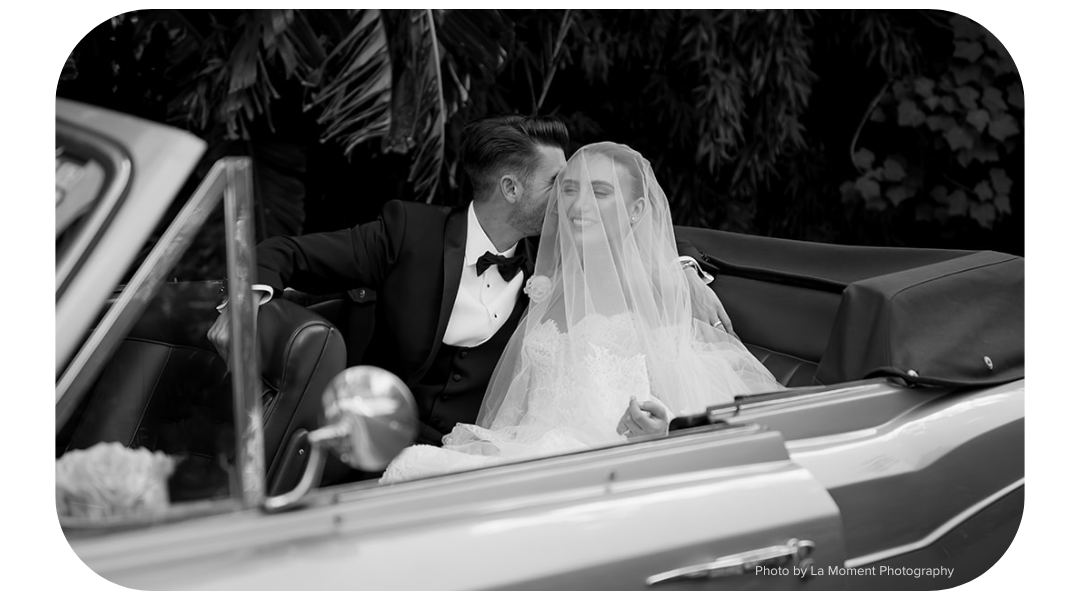 Loverly is the go-to digital wedding planning hub for modern couples. Our platform offers a comprehensive range of tools and resources that guide nearlyweds from the exciting "I Said Yes" moment to the magical "I Do" day. 
Our innovative and integrated content spans across key wedding planning categories and lifestyle topics that are relevant and important to today's nearlyweds. We engage our audience with the information and resources they need, precisely when they need it. Our content includes real wedding inspiration, expert wedding planning advice, and expert video series featuring wedding industry insiders, guiding couples through the various wedding planning steps.
As an industry leader focused on digital innovation, we are continuously updating our platform with the latest features and technology. In 2022, we introduced new and improved free wedding planning tools including a personalized wedding planning checklist, a guest list tracker, a vendor manager, and vision boards.
At Loverly, we are committed to creating an inclusive platform that reflects the diversity of our audience. We celebrate love in all its forms and provide resources and advice for all types of weddings, including destination weddings, elopements, LGBTQ+ weddings, and multicultural weddings.
With our user-friendly platform, expert advice, and cutting-edge technology, Loverly is the perfect companion for every couple embarking on their wedding planning journey.
Our Mission
At Loverly, our mission is to empower couples to plan their dream weddings with confidence and ease, by providing them with the best tools, resources, and expertise available. Our vision is to make wedding planning simple, inclusive, and enjoyable for all couples.
Equality Pledge
At our core, we believe that love is love and that everyone deserves to be celebrated and included. We are dedicated to creating a safe and inclusive community where discrimination and harassment are not tolerated. As the world and the wedding industry progress, we vow to uphold our commitment to diversity, equity, and inclusion.
The Loverly Wedding Podcast
Whether you envision a fairytale wedding or a minimalist celebration,
The Loverly Wedding Podcast
has got you covered. In each episode, our host Kellee Khalil sits down with newly engaged influential couples who are eager to share their wedding planning journey. From selecting the perfect venue to finalizing vendors and managing your guest list, the show explores all the practical aspects of wedding planning.
But the Loverly Wedding Podcast isn't just about practical advice. It's also about the emotional side of wedding planning. Kellee and her guests discuss how to manage stress and anxiety while navigating family dynamics and differences. Experts in the industry share their insights and tips to help make your wedding planning journey as smooth as possible.

So get ready for practical wisdom, emotional support, and plenty of inspiration. You've got the ring, and
The Loverly Wedding Podcast
has got the rest covered. Tune in to join Kellee and her guests on this exciting journey towards your dream wedding.
The Loverly Wedding Planner: The Modern Couple's Guide to Simplified Wedding Planning
Your modern guide to planning a wedding that's perfectly you. Planning a wedding can be a bit overwhelming, but with the helpful how-tos and insider advice in this handy guide, you can forget the stress and focus on creating a day that truly reflects you as a couple.
The Loverly Wedding Planner
has everything you need to navigate the planning process in a way that is simple, meaningful, and really enjoyable.
Kellee and Loverly's team of experts will help you plan a memorable, and perfectly personalized wedding, with:
Updated advice for fast-evolving wedding customs like mixed-gender bridal parties, social media etiquette, unplugged weddings, same-sex ceremonies, and more
Wedding worksheets and timelines that will help you stay organized and on track with detailed schedules, budgets, and to-do lists

Down and dirty checklists to help you prioritize and streamline every step of the planning process

Insider tips from Kellee, the Loverly team, and real-life couples who have recently said "I do"

Budget breakdowns from modern couples with differing allowances and priorities, as well as a handy section on contracts and negotiation
Plan your wedding like a pro.