GET FEATURED
Spotlight Galleries
Share your love story to be featured in our curated collection of proposals, engagements, weddings and other events submitted by couples and wedding professionals. We unveil the latest events to ensure we continually provide our audience with trending celebrations to inspire.
Showcase your work on our site and social media.
Our submission process takes 5 minutes, or less.
Select Editorial Images
Before submitting a wedding or event, spend time curating the top 25-40 images with a focus on details and special moments. We favor submissions that have an editorial lens with images that showcase the details, fashion, and overall design.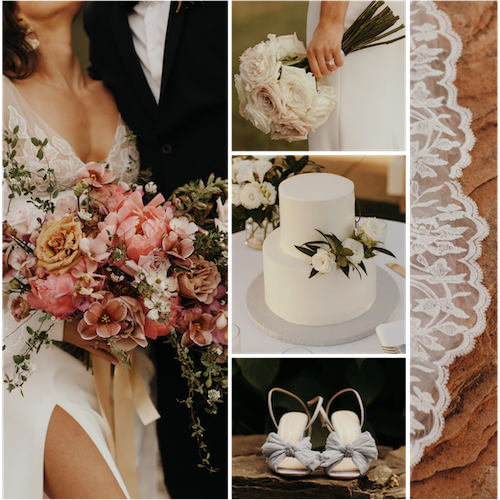 Share the Story
Provide a description of the event including the inspiration behind the design, special touches, and personalized details. This description appears on the album details page and is your opportunity to highlight the special day.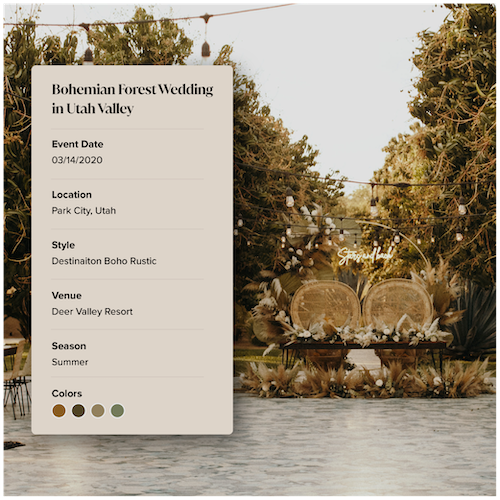 Shoutout the Vendors
Loverly couples browse our galleries to discover their vendors. A strong submission includes all the professionals who collaborated on the big day. Our submission form makes it easy to properly credit vendors and we prioritize submissions that have a full list of vendors.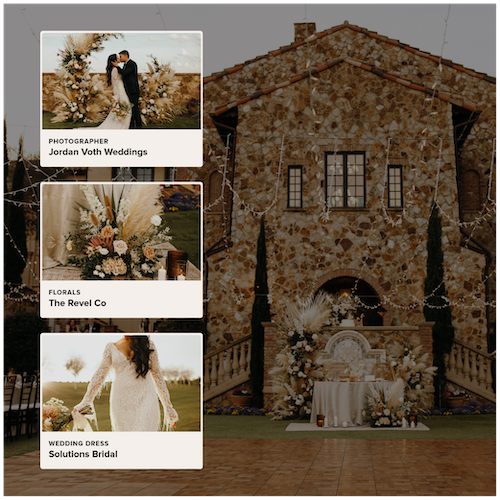 Get Discovered
We've built a handy submission tool to make it easy to share weddings and events.
Frequently Asked Questions
Do you require exclusivity?
How long does your review process take?
My submission wasn't approved. Now what?
How many photos should I include in my submission?
What information is required for a submission?
What are the image specifications for uploads?
Discover More Free Wedding Planning Tools