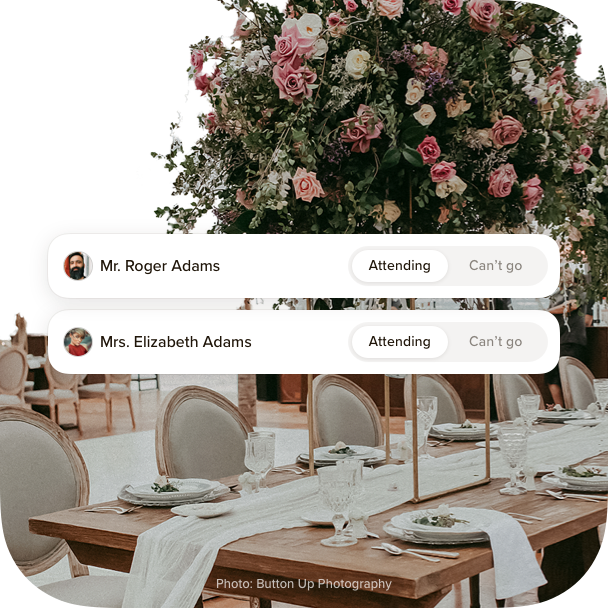 free wedding planning tools
Guest List Manager
Collect, manage, and organize your wedding guest information.
Share a link with guests to easily receive their personal information
Organize your guest list for each event and track their preferences
Easily export mailing addresses for printed invitations, signage and seating charts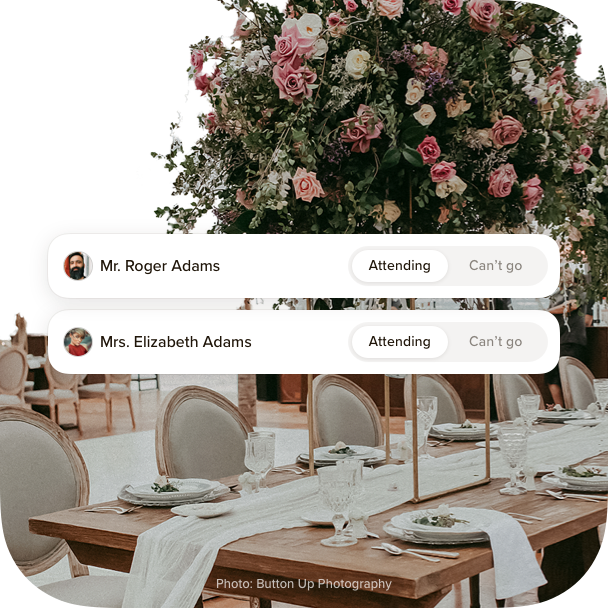 Build Your Guest List
Automatically capture all your guests' mailing addresses and any missing information with our super-handy link. Customize exactly what information you'd like to collect (phone numbers, email, mailing address, and plus ones). Already have some contacts? Import your existing list.

Manage Event RSVPs
Keep track of RSVP's across multiple events with a customizable RSVP page. Manually update guest responses or trigger email reminders. Track guest preferences like menu selections and their accommodations.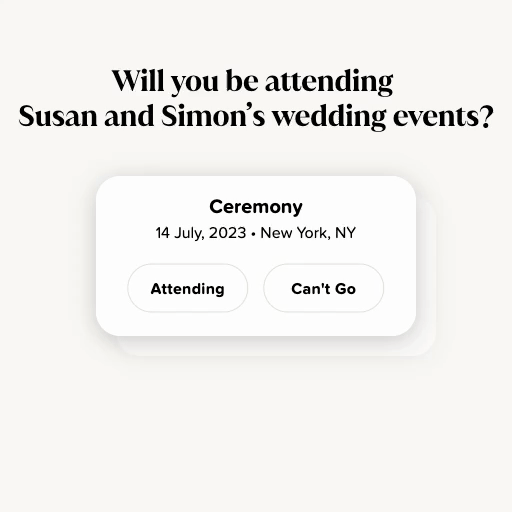 Download & Export Contacts
Ready to order your invitations? Easily download all of your guests' contact information. Before your wedding, export guests' RSVPs to share with your wedding planning team.

We're ready, when you are.
Everything you need to organize, manage, and build your guest list is one click away.
Frequently Asked Questions
Can we track guests for more than one event? Examples include the Welcome Party, Rehearsal Dinner, Ceremony & Reception and more.
How do we keep track of all of our guest responses?
Are we able to request specific details from our guests? For example, their meal selection, accommodation information or plus one details?
What if we need to update our guests with important event information?
When should we start to create our wedding guest list?
What if I am planning on sending physical invites and envelopes?
What if people can no longer attend my wedding?
Discover More Free Wedding Planning Tools