Wedding 101
How to Plan a Wedding (When You Know NOTHING About Weddings)
Planning a wedding isn't easy for anybody — mostly because the majority of couples have never done it before, and there are a TON of details to figure out. If you feel totally lost, don't worry. We've got you covered! We've built the
Ultimate Wedding Planning Guide
to help streamline all your wedding planning to-do's. Ready to get started? Below is the intro to
 easy wedding planning guide
to helping you kick off your wedding planning.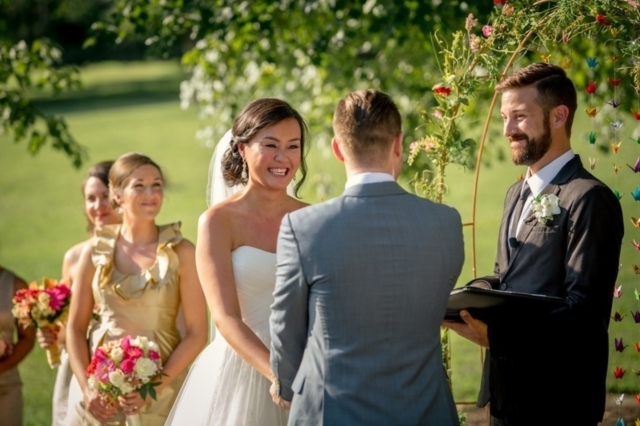 Photo by
Hartman Outdoor Photography
Setting a budget
Let's not sugar-coat it: weddings can be really expensive. Luckily, there are plenty of ways to cut costs without sacrificing the things you really care about. But sometimes, even determining your wedding budget can be really difficult. Here's how to get started:
How to Set Your Wedding Budget
10 Hidden Wedding Costs You Need to Add to Your Budget, STAT
How to Talk to Your Parents About Your Wedding Budget
Creating the guest list
Deciding who to invite to your wedding can be surprisingly more confusing that you'd think. Trying to balance family and friends (while managing your budget) can leave you stumped. Need some guest list guidance?
How to Build Your Wedding Guest List
10 People You Should Take Off Your Wedding Guest List
How to Invite Your B-List Wedding Guests Without Being Rude
Photo by
Aaron and Jillian Photography
Picking a venue
Selecting a venue is one of the first tasks you'll tackle in the wedding planning process. Many of the other decisions you make (like the wedding date, your caterer, and your timeline) will depend on the venue you pick, so it's important to put some thought into it. Our best wedding venue tips:
9 Tips for Picking the Perfect Wedding Venue
11 Questions You Need to Ask Before Booking a Venue
9 Things to Keep in Mind As You're Viewing Venues for the Big Day
Planning the ceremony
The reception typically takes more planning, but the ceremony is one of the most important parts of the day — it makes your marriage official! Whether you're having a traditional religious ceremony or a quick, less-traditional ceremony, here's what you need to know. Read up before planning your ceremony!
How Find a Ceremony Reading That Actually Means Something to You
8 Readings to Consider for Your Religious Wedding Ceremony
Everything You Need to Know About the Different Types of Wedding Officiants
Registering for gifts
Picking out all the things you want to receive as wedding gifts can be super fun and exciting — and also super overwhelming and sort of awkward. But registering actually is a HUGE help to your guests. They want to give you something you'll love, so choose your registry items carefully! Read these articles before setting up your registry:
How To Create the BEST Wedding Registry…
How to Set Up Your Wedding Registry (Because It's Totally Overwhelming)
8 Alternative Wedding Registry Options That Are Beyond Awesome
7 Seemingly Frivolous Things You'll Be Glad You Registered For
Ready to set up your
registry
? Click
here.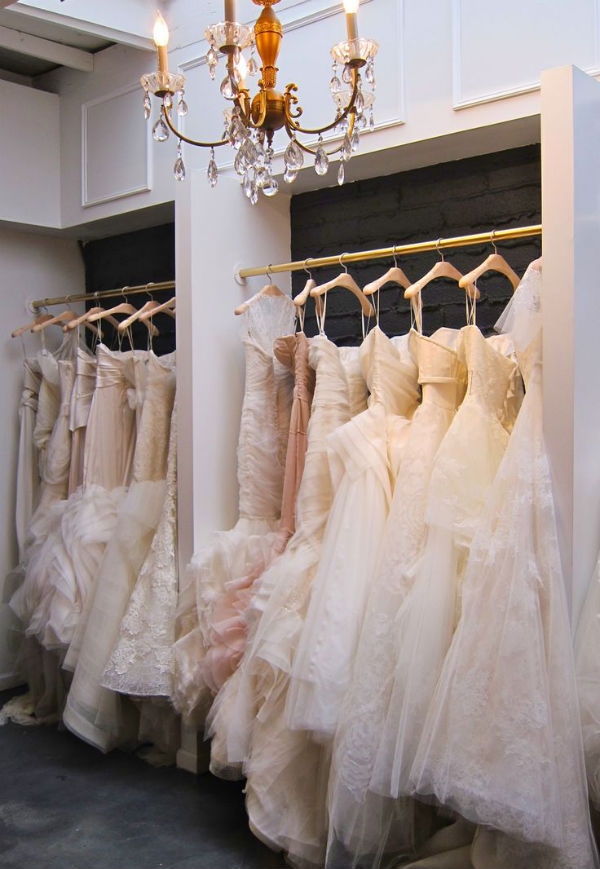 Photo by Woman's Insite
Create your Wedding Website
Want your guests to be excited for your wedding, for real? Make a wedding website. TRUST us. Making a website for your wedding is actually one of the easiest ways for your guests to RSVP, stay organized, check out pictures, and get all the details for your wedding!
Click 
here
 to set up your Wedding Website!
Shopping for dresses
Trips to the bridal salon can be a lot like "Say Yes to the Dress." Some people find their perfect gown right away, and some brides will try on a million before finding the right one. Make sure you're prepared for dress shopping!
How to Brace Yourself for Wedding Dress Shopping
What to Expect from Your First Bridal Salon Appointment
What to Expect at Each and Every Wedding Dress Fitting
Want to shop 
dresses?
 Click 
here
Booking a caterer
Food and drink contribute to a pretty major portion of your wedding-day expenses, so you'll definitely want to pick one that you love! Not all caterers are created equal, though — be sure to vet them carefully before signing on the dotted line. Keep these tips in mind while searching for a caterer:
4 Tips for Hiring a Caterer
11 Questions You NEED to Ask Before You Book Your Caterer
Everything You Need to Know Before Attending Your Tasting
Choosing your wedding cake
From picking the most delicious flavors to deciding what the cake will look like, the wedding cake process is a favorite of many couples! Like everything else, there are lots of details to think about — but at least they're all super delicious! Here's what you need to think about before ordering the desserts.
8 Major Wedding Cake Mistakes You DON'T Want to Make
8 of the Sweetest Alternatives to a Traditional Wedding Cake
5 Tips for Figuring Out Your Wedding Cake Style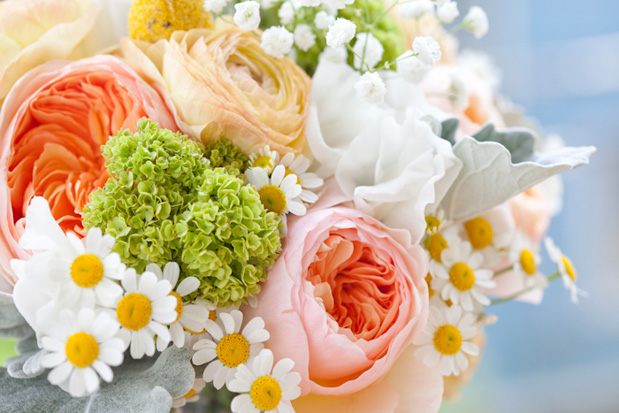 Photo by
Jade and Matthew Take Pictures
Selecting a florist
Whether you just want a few bouquets or you want your wedding to look like an enchanted garden, you'll likely hire a florist for your day. Even if you don't have a green thumb, there are a few things you'll want to know before you start your florist search. Start here before you start looking for a florist:
10 Questions You NEED to Ask Before Booking a Florist
10 Ways to Save Money on Your Wedding Flowers
10 Wedding Flower Dos and Don'ts You Need to Know About
Finding the perfect photographer
Photography is a top priority for lots of couples. After all, the pictures are some of the few things from your wedding that you'll have forever. There are lots of different photography styles, and it's crucial that you choose a photographer that fits yours. The best tips for picking a photographer:
6 Insider Tips for Choosing Your Wedding Photographer from a Pro Who Knows
How to Make Sure You Get the Wedding Photos You Want
10 Conversations You NEED to Have with Your Wedding Photographer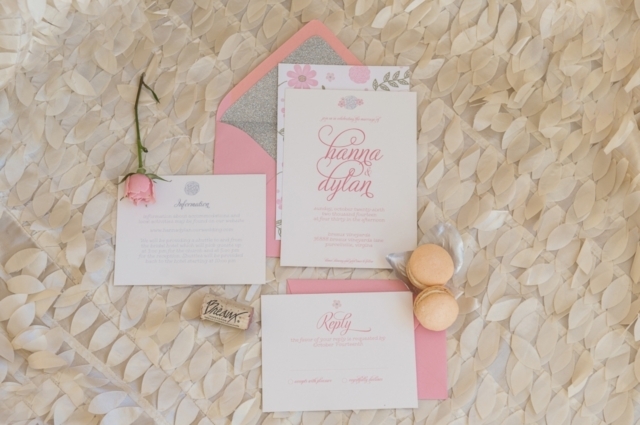 Photo by
Evelyn Alas
Shopping for stationery
There are a LOT of paper products involved in your wedding, from invitations and save-the-dates to menu cards and programs. If you've never purchased stationery before (which, let's be honest, is a lot of us), the process can be confusing. Everything you need to know about invitations:
The Best Places to Buy Your Wedding Invitations Online
The Ultimate Wedding Invitation Timeline
These GIFs Show You Exactly How to Assemble Your Wedding Invitations
How to Address All Those Save-the-Dates and Invitations
6 Things NOT to Forget When Ordering and Sending Wedding Invites
And everything you need to know about other stationery:
Everything You Need to Know About Wedding Paper Products
7 Wedding Day Stationery Hacks That'll Save Your Budget
How to Select Stunning Stationery That Fits Your Bridal Style
The Best Places to Order Your Wedding Album
While this is a LOT of information, hopefully, it'll help you get a grasp of how to start the wedding planning process. And don't forget, if you're ever overwhelmed or have questions, that's what we're here for!