Wedding 101
Your Wedding Checklist: 1 Month to Go
Planning a wedding can be a daunting task, but with our comprehensive wedding planning checklist, you'll be able to stay organized and ensure that nothing falls through the cracks. We've broken down the checklist into manageable tasks for each month leading up to your big day. From makeup trials to finalizing the reception songs, here's everything you need to do in the month before your wedding and beyond.
One Month Before Your Wedding: Finalize Details and Celebrate
Before diving into the final preparations, take some time to celebrate and enjoy the journey. Here are the essential tasks for this month:
Have a Makeup Trial: Schedule a makeup trial to ensure that your bridal look is flawless on the big day.
Have Your Hair Trial: Coordinate a hair trial to find the perfect hairstyle that complements your wedding dress.
Finalize Attire and Accessories for Wedding Weekend Events: Confirm your attire and accessories for the various wedding weekend events, including the rehearsal, after-party, and post-wedding brunch.
Finalize Attire for Bachelor/Bachelorette Party: Choose your outfit for the bachelor or bachelorette party, ensuring you look and feel your best.
Make Pet-Sitting or House-Sitting Arrangements: If you have pets or need someone to take care of your house during the wedding and honeymoon, make the necessary arrangements.
Organize a Welcome Party/Cocktail Hour: If you plan to have a welcome party or cocktail hour, start organizing the details and sending out invitations.
Pin, Finalize, and Purchase Bridal Party and Parent Gifts: Select meaningful gifts for your bridal party and parents, and finalize the purchases.
Finalize Ceremony and Vows: Meet with your officiant to finalize the ceremony details and review your vows.
Finalize Ceremony Music: Choose the songs for your ceremony and send them to the musician or DJ.
Purchase or Create Activities for Young Guests: Plan and prepare activities to keep young guests entertained during the wedding festivities.
Send Thank You Notes: Show your gratitude by sending thank you notes for the gifts you've received thus far.
Pin, Finalize, and Purchase a Guest Book: Choose a guest book that suits your style and finalize the purchase.
Check on Hotel Room Blocks: Ensure that important guests have made their travel arrangements and booked rooms in the designated hotel blocks.
Choose a Photo Sharing App and/or Wedding Hashtag: Select a photo sharing app or create a wedding hashtag to capture and share precious moments with your guests.
Have the Bachelor/Bachelorette Party: Enjoy a memorable celebration with your closest friends before the wedding.
Order Alcohol: If your catering contract doesn't include alcohol, place an order to ensure a well-stocked bar.
Send Rehearsal Dinner Invitations: Send out rehearsal dinner invitations or confirm with the host that the invitations have been sent.
Ask Friends or Family to Give Wedding Toasts: Choose close friends or family members who will give heartfelt toasts during your wedding reception.
Pick Up Wedding Rings: Collect your wedding rings, ensuring they are correctly sized and inscribed as desired.
Finalize Reception Songs: Make a playlist of reception songs, including introductions, first dance, parent dances, cake-cutting, and the last song. Share the playlist with your band or DJ.
Create a Wedding Day/Weekend Schedule: Develop a detailed schedule/timeline for your wedding day and share it with the wedding party and immediate family.
 Order or Design/Print Day-of Stationery: Pin and order or design and print day-of stationery items such as programs, menus, table numbers, and escort cards. Don't forget you can always use your Loverly promo code on exclusive Minted day-of signage!
---
Two Weeks Before Your Wedding: Finalize Details and Pack for Your Honeymoon
With the wedding day approaching, it's time to tie up loose ends and prepare for your honeymoon. Here are the tasks for this critical period:
Research and Collect Documents for an International Honeymoon: If you're going on an international honeymoon, gather all the necessary documents and ensure they're in order.
Purchase or Design/Print Wedding Signage: Obtain or create wedding signage to guide and inform your guests throughout the event.
Pack Wedding Decorations for a Destination Wedding: If you're having a destination wedding, pack all the necessary decorations and supplies and ship them to the venue.
Finalize Rehearsal Dinner Menu: Confirm the menu for the rehearsal dinner with the caterer or venue.
Finalize Post-Wedding Brunch Menu: Decide on the menu for the post-wedding brunch, ensuring it suits your guests' tastes.
Attend Final Grooming Appointments: Schedule grooming appointments for services such as waxing, facials, and spray tans.
Work on Seating Chart: Arrange and finalize the seating chart for your reception, taking into account your guests' preferences and relationships. 
Assemble Wedding Favors: Put together your wedding favors, ensuring they are personalized and ready for distribution.
Assemble Welcome Bags: Prepare welcome bags for your guests, including small gifts and essential information about the wedding.
Purchase or Design/Print Escort Cards: Obtain or create escort cards to guide guests to their assigned seats.
Confirm Final Payments and Due Dates: Confirm the final payment amounts and due dates for all vendors and determine appropriate tips for their services. These should be listed in your vendor contracts and in your Vendor Manager.
Prepare Speeches or Toasts: Write and practice any speeches or toasts you'll be giving during the wedding reception.
Follow Up with RSVPs: Contact guests who haven't responded to your invitation and confirm their attendance.
Purchase/Finalize Cake Accessories: Buy or finalize the cake knife, server, and champagne flutes if they're not provided by the baker or venue.
Provide Final Headcount to Caterer: Share the final headcount with the caterer, along with setup instructions and menu choices. You can send a message to your guests with your RSVP tool.
Confirm Day-of Details with Reception Venue: Discuss and finalize all day-of details with the reception venue, including the setup and any specific requirements.
Confirm Day-of Details with Cake Vendor: Verify the arrangements and day-of delivery details with the cake vendor.
Confirm Details with Florist: Check with the florist to confirm all arrangements and discuss the logistics for flower delivery on the wedding day.
Confirm Details with Videographer: Discuss and finalize the day-of details with the videographer, ensuring they are aware of your preferences.
Confirm with Hair Stylist and Makeup Artist: Double-check the appointments and arrangements with your hair stylist and makeup artist.
Confirm Details with Photographer: Confirm the location, date, and time with the photographer and provide them with a must-take photo list.
Pack for the Honeymoon: Gather all the essentials and pack for your honeymoon, ensuring you have everything you'll need.
Pick Up Your Wedding Gown: Collect your wedding gown, checking for any last-minute alterations or adjustments.
Determine Receiving Line Order: If you plan to have a receiving line, decide on the order in which everyone will stand and greet guests.
Assign Tasks to Wedding Party Members: Delegate specific tasks to members of the wedding party and confirm their responsibilities.
Pick Up Tuxedos and/or Suits: Ensure all tuxedos and suits are ready for the wedding day and pick them up from the rental shop.
Tailor Tuxedos and/or Suits: Arrange any necessary tailoring or alterations for the tuxedos and suits.
Finalize Seating Chart: Make any last-minute adjustments to the seating chart and provide the final version to the caterer and reception venue.
Collect Contact Info: Compile contact information for all vendors, members of the bridal party, and immediate family, and share it with everyone involved.
Confirm Honeymoon Travel Plans: Double-check and confirm all the travel arrangements for your honeymoon.
Assemble Day-of Emergency Kit: Prepare an emergency kit with essential items such as safety pins, band-aids, and makeup touch-ups for any unforeseen mishaps.
Finalize Wedding Day/Weekend Schedule: Review and finalize the detailed schedule and timeline for the wedding day and share it with the wedding party, immediate family, and vendors.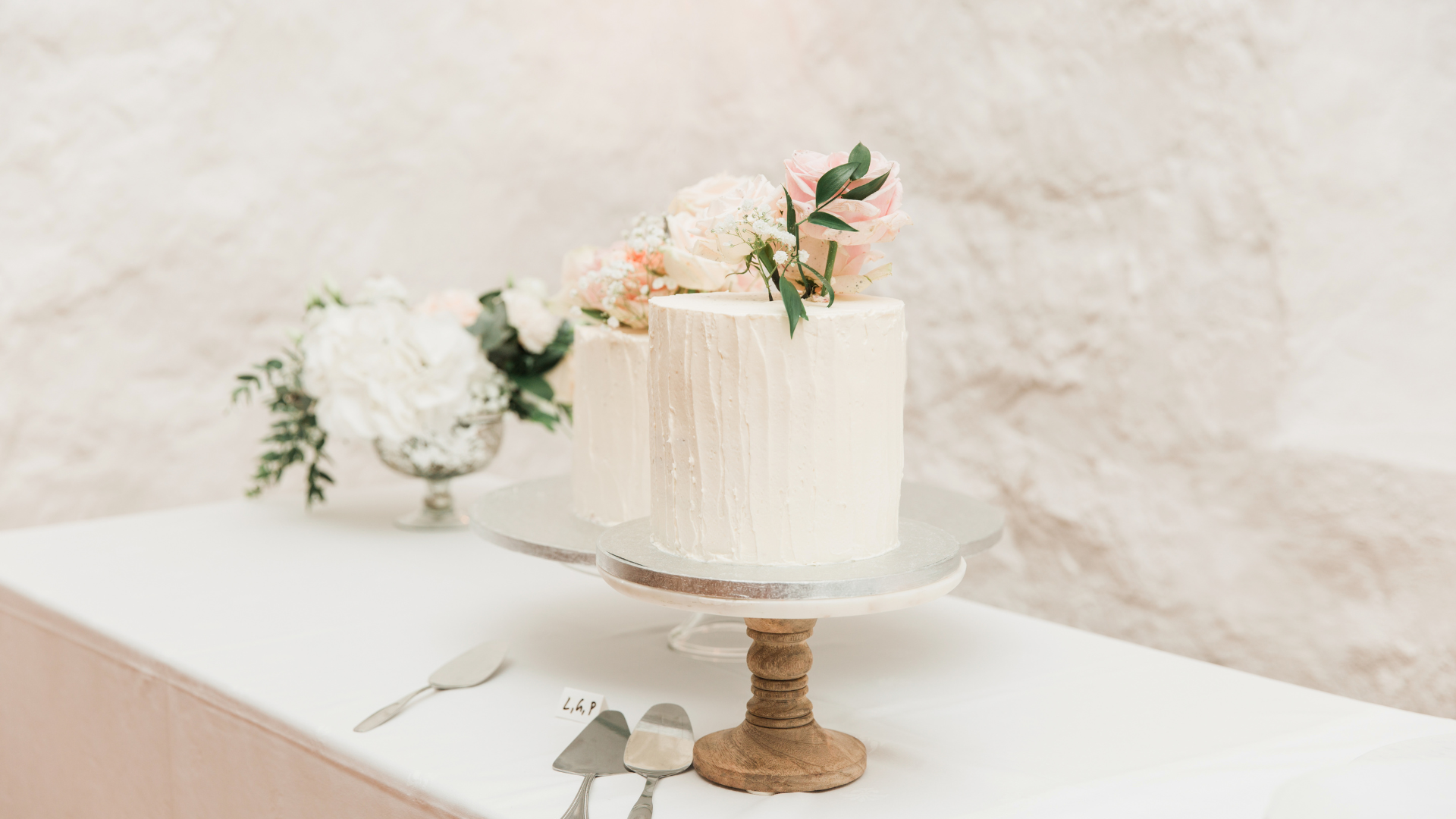 ---
Week of Your Wedding Checklist
The week of your wedding is filled with excitement and last-minute preparations. Here's what you need to do during this eventful period:
Attend Final Dress Fitting: Attend your final dress fitting, bringing along the person who will help you bustle your dress.
Drop off Decor Items: Deliver your decor items to the ceremony and reception venues, ensuring they are set up according to your vision.
Drop off Welcome Bags at Hotels: Leave the welcome bags at the designated hotels for your guests' arrival.
Give Wedding Announcements to be Mailed: Provide stamped and addressed wedding announcements to a trusted person who will mail them on the day of the wedding.
Distribute Final Payments and Tips: Give final payments and tips to members of the bridal party who will distribute them to vendors on the wedding day.
Indulge in a Manicure and Pedicure: Treat yourself to a pampering session with a manicure and pedicure before the wedding.
Write a Letter for Your Spouse: Write a heartfelt letter to your soon-to-be spouse, which will be given to them on the wedding day.
Enjoy Your Wedding Day: Finally, let go of the stress and cherish every moment of your wedding day. It's a time to celebrate your love and create beautiful memories.
With this comprehensive wedding planning checklist, you'll have a clear roadmap to follow, ensuring that no important task is overlooked. Stay organized, remain calm, and savor the journey as you prepare for the most magical day of your life.