How to Choose The Perfect Wine For Your Wedding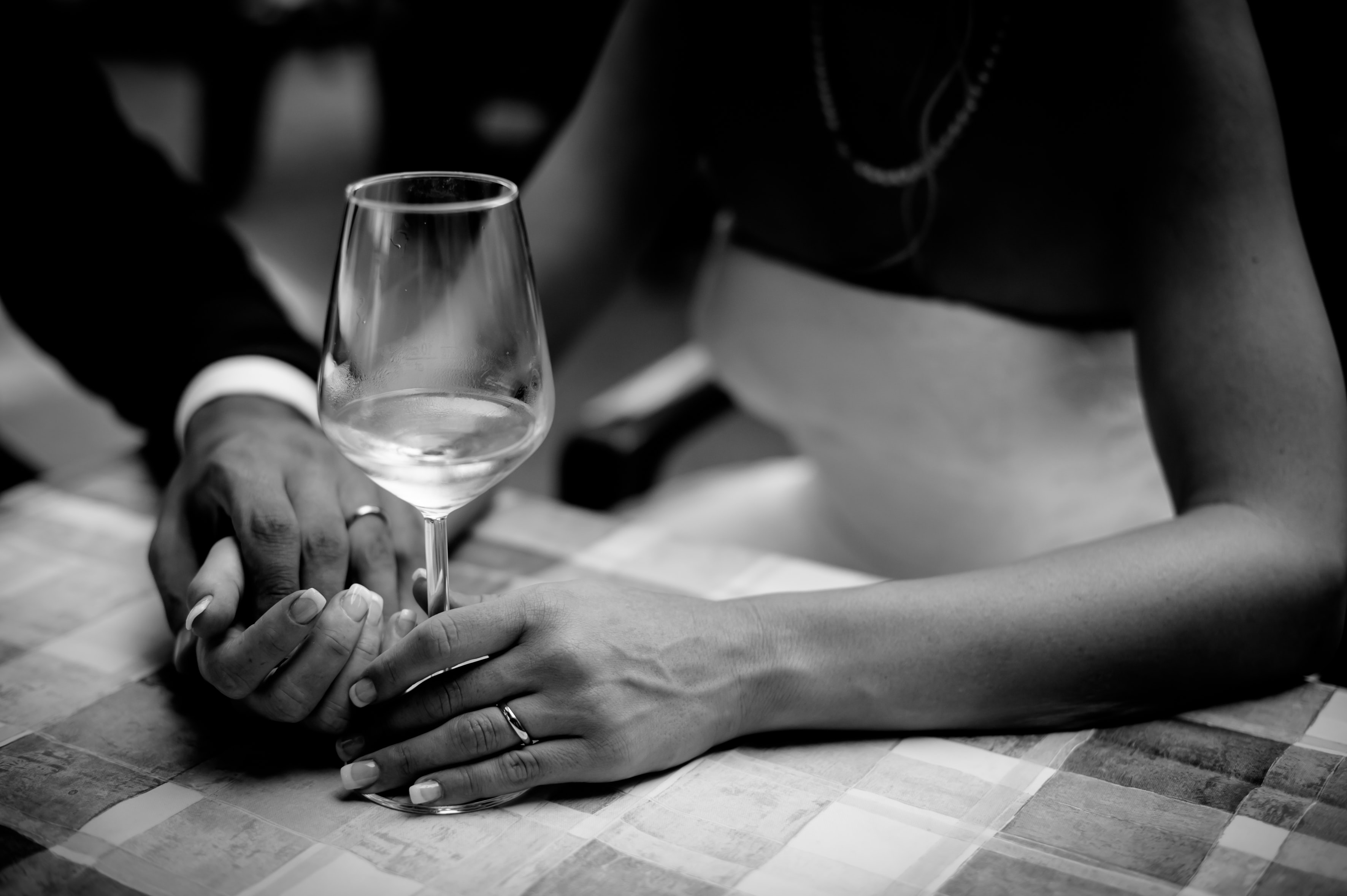 a bride and groom on their wedding day sharing a glass of white wine
ONEHOPE
 is a social enterprise that integrates causes into products and services to make a social impact. ONEHOPE has quickly become one of the most recognizable cause brands due to the success of its cornerstone product, ONEHOPE Wine. The award-winning portfolio makes an impact with every bottle sold by donating half of the profits to partner causes. 
While a nice glass of wine usually helps you unwind, choosing 
wine
for your wedding day can seem like a daunting task! Follow these few simple rules of thumb and your guests will be pleased with whatever you're pouring. 
Plan according to the time of year and the climate. You should always offer a mixture of reds and whites (3-6 options), but if you're getting married during the hotter months, opt for mostly whites. Stick to sparkling, sauvignon blanc, and a well-balanced chardonnay (one that isn't overly oaky or buttery), then keep your reds on the lighter side (think: pinot noir). In the winter, offer red wines with bolder flavors, such as a cabernet or merlot, along with a mixture of whites to appeal to a wide range of
palates
. 
Your reception menu should influence your wine choices. As a general rule, seafood and poultry pair well with lighter wines such as sauvignon blanc, chardonnay, and pinot noir. If your menu is heavy on red meats, err on the side of bolder reds such as cabernet and merlot. If you're serving southern barbecue or other spicy dishes, the fruity qualities of Zinfandel will play perfectly to the heat. Remember that a full bar is not a necessity at a wedding. Signature
cocktails
made with sparkling wine are a great way to serve up liquor without offering a full bar, and they enable you to infuse some personality into your bar service.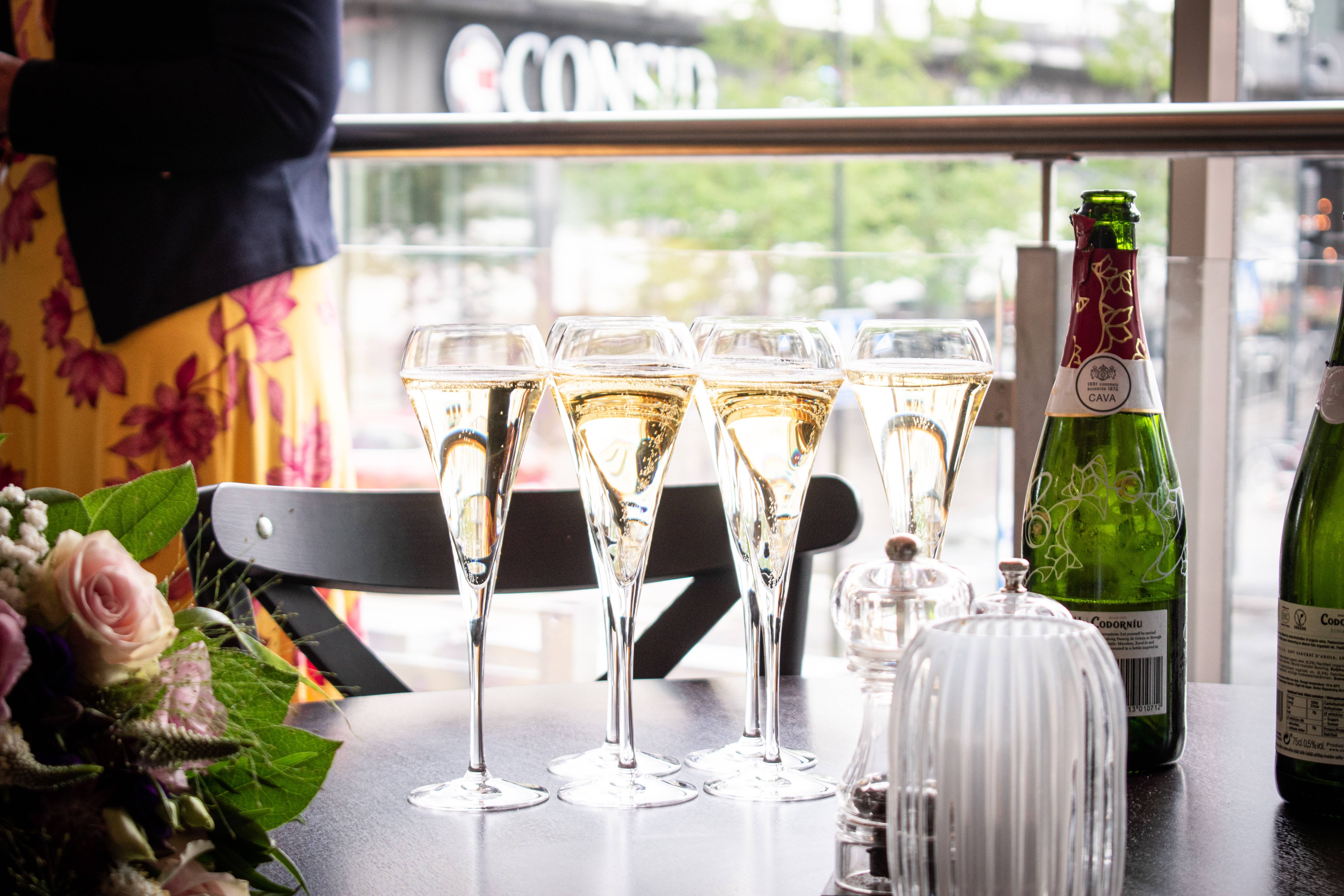 We recently worked with a couple who met on a work assignment in Russia. They told the story of how they met on their beautiful, custom bar signage and offered Moscow mules and peach bellinis along with wine during their cocktail hour and reception. These were the only two drinks that incorporated liquor and their guests were perfectly happy with these options. Try serving food and wine family-style. Family-style wedding receptions are trending right now, so why not let guests pour their own vino? Simply set wine bottles at each table (one red and one white), and guests can fill their own glasses all evening long. The catering company or venue can take care of replenishing the bottles throughout the night. 
If you're interested in purchasing 
ONEHOPE
 wine for your wedding reception, email them at 
[email protected]
 for a special Lover.ly discount! 
Stories you might like