Jacques Torres Gives Us the Sweetest Chocolate Wedding Tips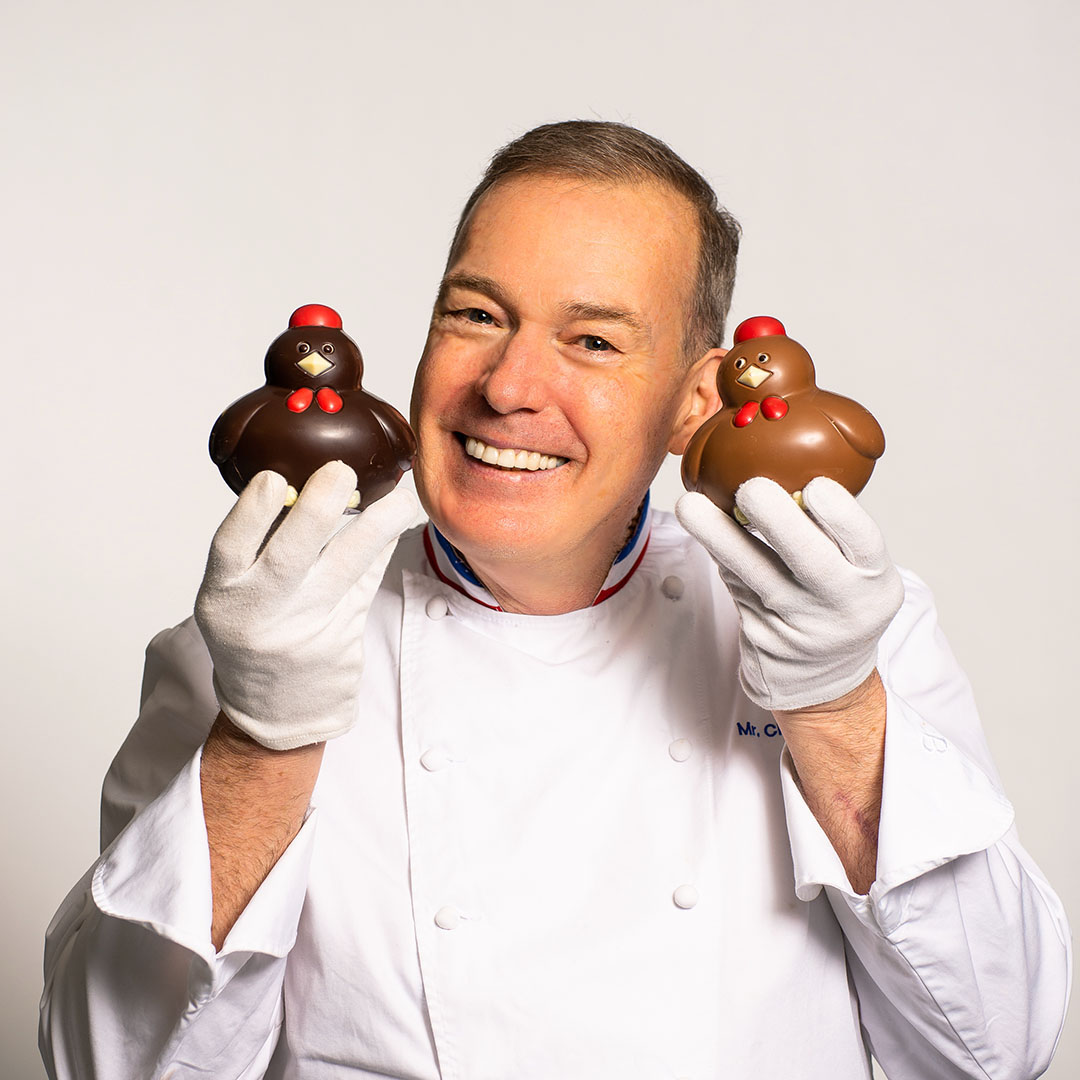 Jacques Torres holding up his chocolate.
Master pastry chef and revolutionary chocolatier Jacques Torres has been innovating all things confectionery for the last 14 years. He's penned award-winning cookbooks, hosted his own television series on Food Network, and in 2000, he opened his first flagship store and chocolate factory in Brooklyn, which draws in crowds from across the country. We sat down with Mr. Chocolate himself to get his take on the latest in the world of sweets.
Signature cocktails have become a wedding mainstay. What chocolatey drink do you recommend serving up on the big day? 
Try a cocktail using cacao nibs -- they're pieces of cacao beans that have been prepared for the chocolate making process. Their nutty flavor mixes very well with vodka or rum, and will give your drink subtle notes of chocolate without being too strong. For a simple chocolate concoction, try dipping the rim of your cocktail glasses in cocoa powder.  And pour hot chocolate or, in warmer weather, frozen hot chocolate for the kids. 
It's finally warming up here in New York. Are there any specific sweets you suggest couples serve up this spring? 
Sweets with fresh fruit flavors are just perfect for spring.
Spring
is all about rebirth, so I like to use fresh berries and citrus for seasonal treats. In the fall months, I would serve richer flavors -- chocolates with nuts and caramels.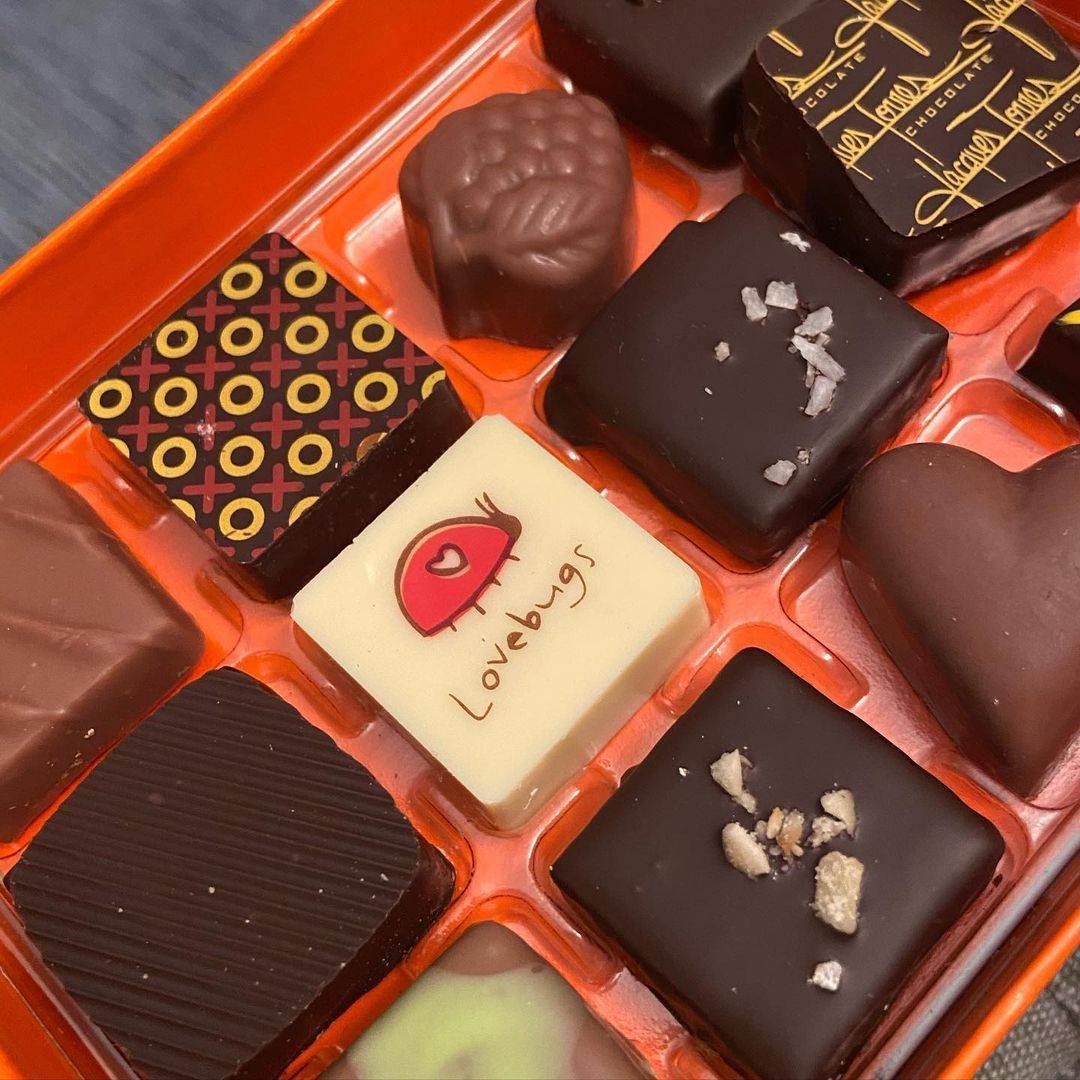 What's the most creative way you've seen chocolate incorporated into a wedding? Life-sized sculptures? Fondue for all? 
Well, for my own wedding, my wife -- who is also a chocolatier -- and I wanted something out of the ordinary. Instead of having a traditional cake with fondant, we served a cake covered in molding chocolate. Our guests were pleasantly surprised! A sweet favor is always a big hit at the end of the night.
What's the best chocolatey gift to give your guests? 
Consider the season and choose your favor accordingly! For spring, give your guests chocolates infused with fruits or a refreshing alcohol. For the fall, stick with nut and caramel fillings. Right now, my favorite favor is a piece of chocolate bark, wrapped up in a pretty package and customized with the couples' names. 
Fill in the blank: Chocolate is best served with... 
Chocolate goes with everything -- that's the problem! Oranges, pears, bananas... In the evenings, I like to pair dark chocolate with red
wine
. 
Chocolate fountains at weddings -- yay or nay? 
That's a tricky question... It all comes down to the motor of the fountain. If the motor is strong enough to push real melted chocolate through the fountain, then it can be a fun addition. But, if the motor isn't strong enough, you'll need to add a oil to make the chocolate to thin it out. Adding oil to chocolate is like adding water in wine -- it lessens the quality. 
Dark, milk, or white chocolate? 
It all depends on the time of day! Fortunately, I can have chocolate anytime. Usually, I choose white
chocolate
, but in the late afternoon, a bit of milk chocolate will do the trick. Dark chocolate is reserved for the evening. 
Nougat, caramel, or ganache filling? 
If the caramel is salty, then I would definitely go for that. I'm not crazy about nougat because of the high sugar content. It's very sweet. 
Favorite ice cream flavor? 
Black sesame seed ice cream is my favorite. Or strawberry ice cream with a little balsamic vinegar on top. 
Best time of day for a chocolate pick-me-up? 
3 or 4 PM -- after lunch, when you start getting that craving. 
Which of your chocolate creations best represents you? 
All of them. I don't want to be one product, I want to be a lot of different products. Choosing just one would be like painting with one color when you should be painting with all of the colors. Every product has a reason for being here, and every piece of chocolate represents a piece me. 
If you're craving Jacques' chocolate as much as we are right now, check out his 
website
 or see below for a roundup of our favorite Jacques Torres products! 
Stories you might like