Fashion
David's Bridal Spring 2021 Collection: A "Modern Fairytale
Exclusive access to expert wedding planning advice and resources from top industry professionals.
Spring may not have sprung just yet, but spring fashion certainly has! David's Bridal's new spring 2021 collection is nothing short of a dream, and we spoke to Heather McReynolds, the GMM of Bridal and Dress for David's Bridal, to find out more about the inspiration behind the new spring 2021 collection: Modern Fairytale.
"As we navigate these very unique and challenging times I think it has reminded us of the things that are most important in life, namely our partners, family and friends. Celebrating the love that two people have for one another and starting  their new chapter together. Love is even more cherished now; it gives people a reason to come together and celebrate something beautiful and joyous."
She goes on to say that, "over the past year we have really seen that love does conquer all and that all brides can still get their happily ever after."
It's true that 2020 has been a challenging year for everyone, but it's also shown the strength and beauty in the relationships that help us keep it all together. This collection is a celebration of the joy and love that life still has to offer us all, encouraging brides to live their own modern fairytale to the fullest.
These designs may be fit for a princess, but the price tags don't have to be! With prices ranging from $299 up to $1,499, there are plenty of options for every bride. And, in terms of size inclusivity, all of these designs are available in sizes 0-30 and come in curvy, petite, and tall cuts. This new collection is currently available online and pieces will begin popping up in stores toward the end of February.
Are you ready to find the dress you're wearing to happily ever after?
Oleg Cassini CWG896 ($799)
Oleg Cassini CWG895 ($1,299)
Oleg Cassini CWG892 ($1,499)
Oleg Cassini CWG891 ($999)
Oleg Cassini CWG890 ($799)
Oleg Cassini CWG888 ($799)
Melissa Sweet MS251247 ($999)
Melissa Sweet MS251246 ($999)
Melissa Sweet MS251243 ($899)
Melissa Sweet MS251230 ($999)
Melissa Sweet MS251224 ($1,099)
Galina Signature SWG887 ($999)
Galina Signature-SWG885 Removable Straps ($1,299)
Galina Signature SWG886 ($1,299)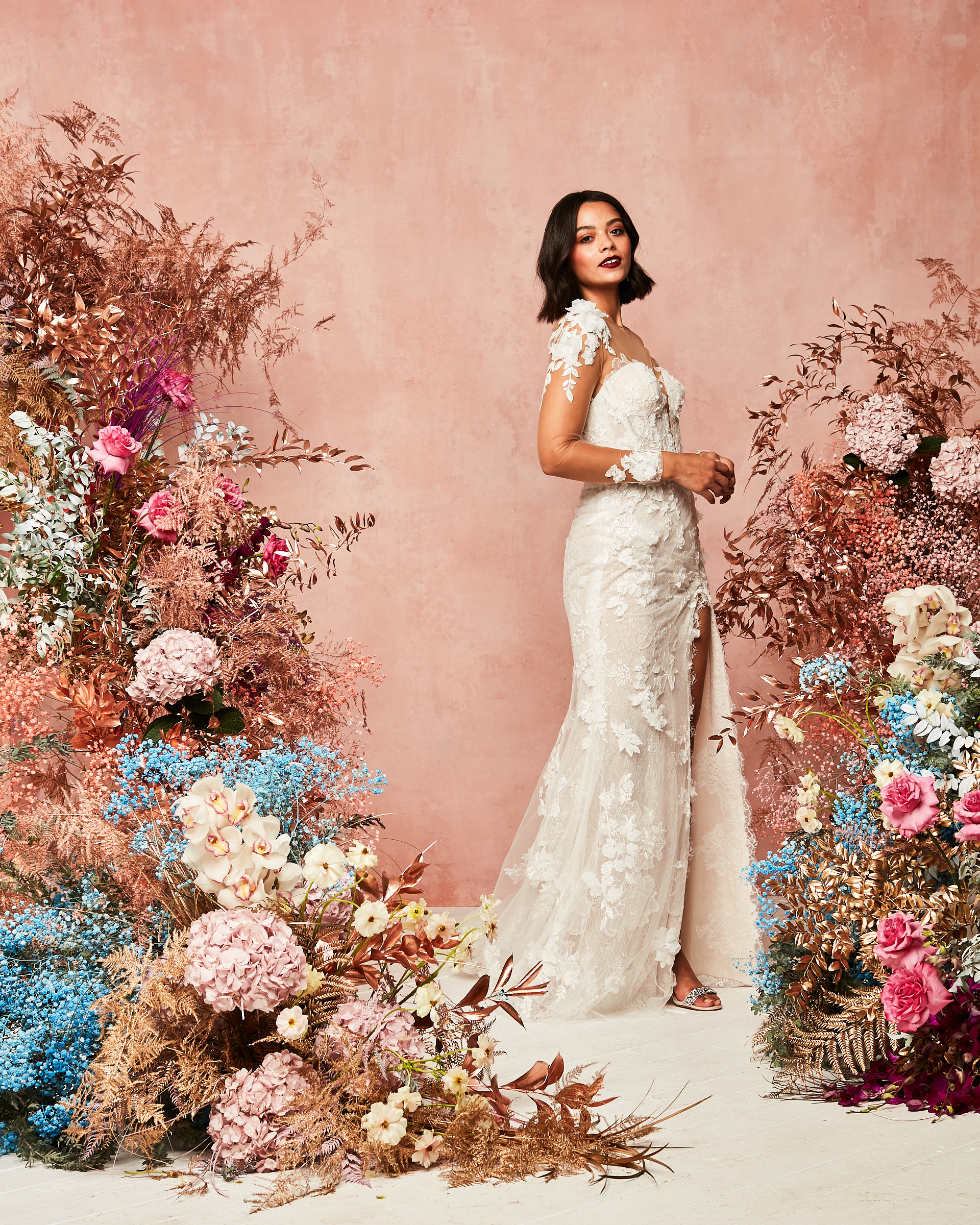 Galina Signature SWG882 ($799)
Galina Signature SWG881($999)
DB Studio WG4031($499)
DB Studio WG4029 ($399)
DB Studio WG4026 ($599)
DB Studio WG4024 ($499)
DB Studio WG4022 ($499)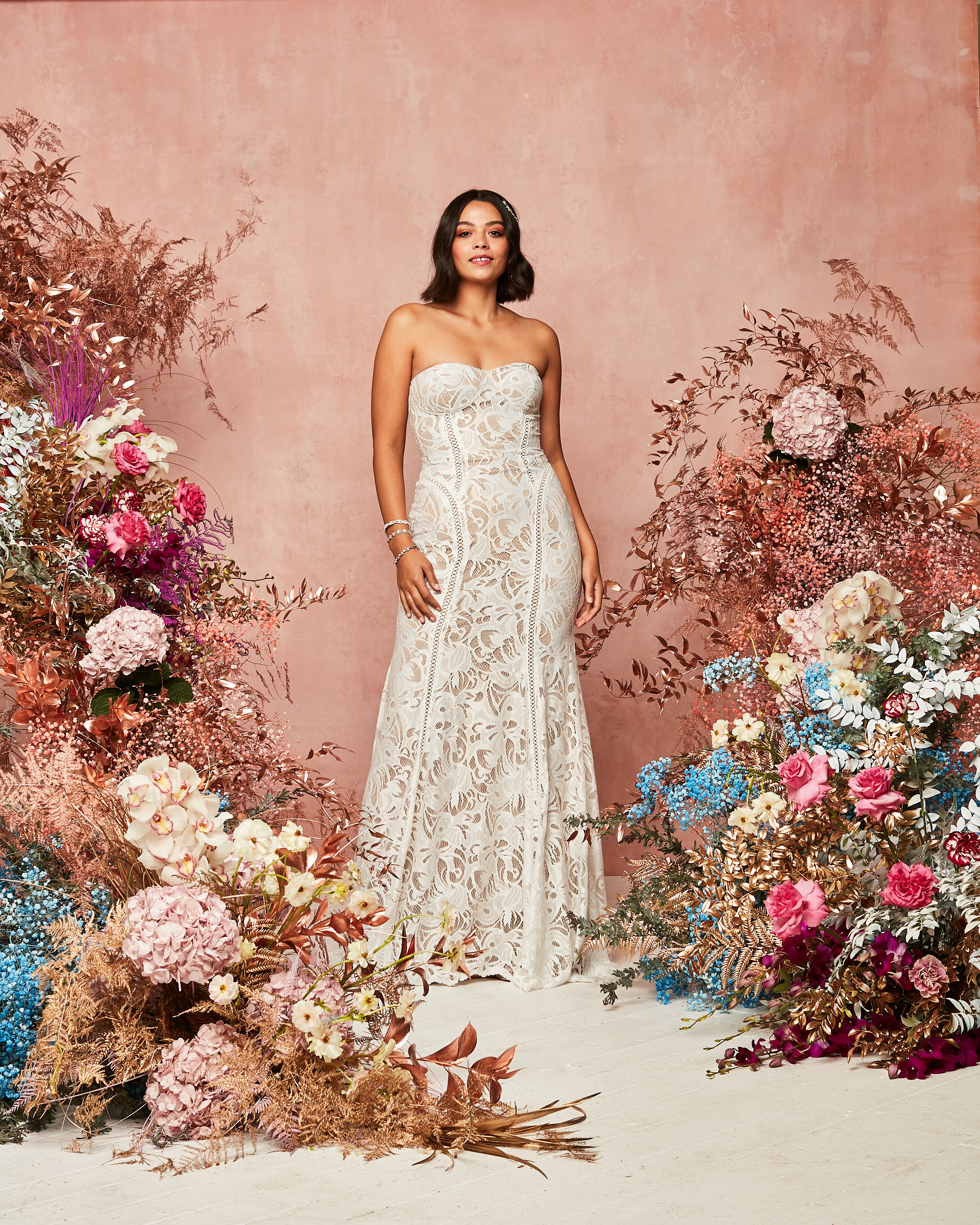 DB Studio WG4021 ($399)
DB Studio WG4020 ($499)
DB Studio WG4017 ($599)
DB Studio WG4016 ($599)
DB Studio WG4014 ($399)
DB Studio WG4012DB ($599)
Plan your wedding like a pro.