Why You Should Insure Your Engagement Ring (And Why I Wish I Had)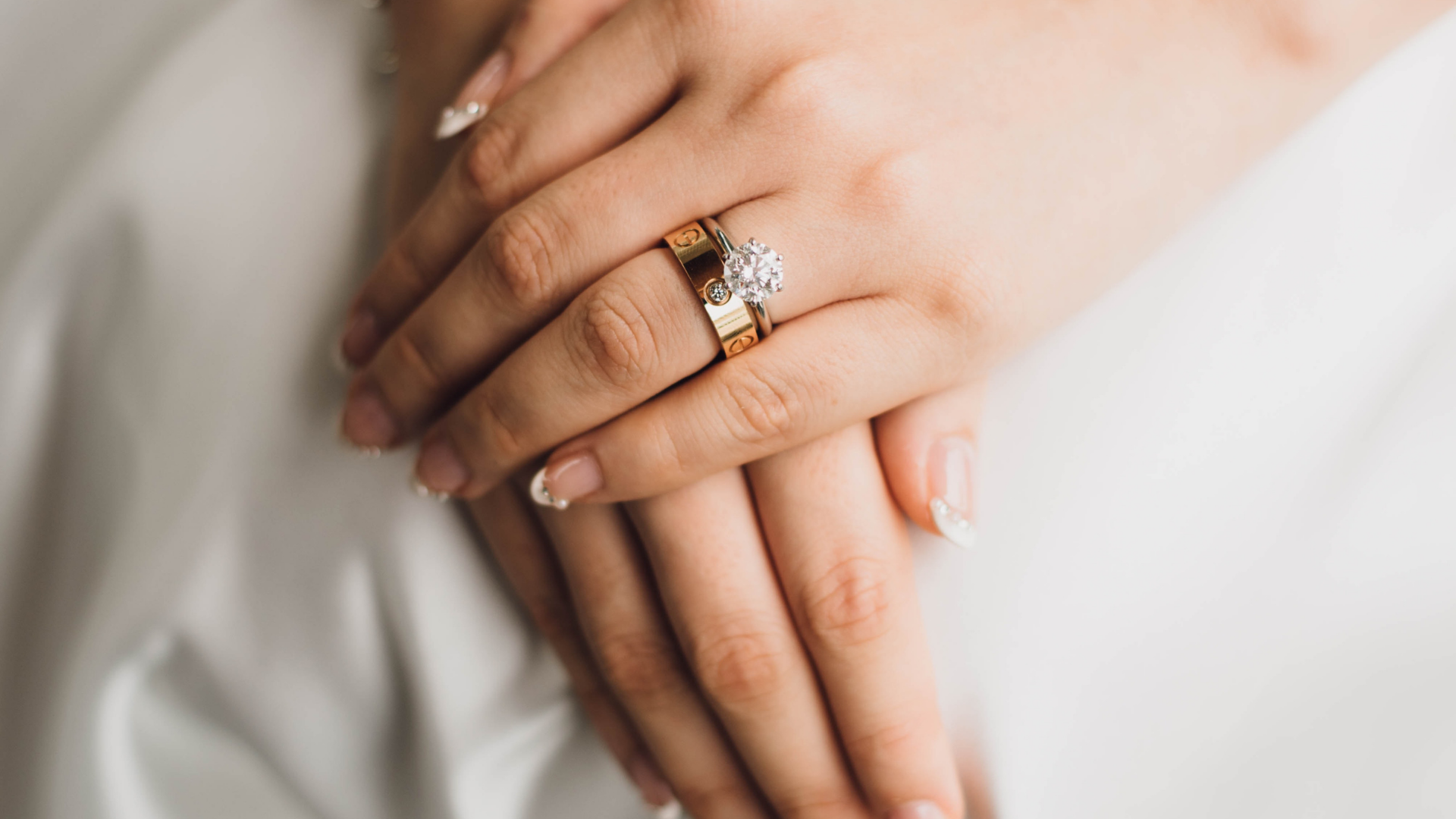 I have a confession: Since the free insurance that came with my engagement ring's purchase expired after one year,I've been living on the edge hoping that nothing ever happens to my most prized piece of jewelry. Yes, it's true, my engagement ring is not insured. 
Thankfully, I've recently learned how easy it is to remedy this situation before it turns tragic. Using the all-digital, trusted insurance platform Lemonade, and its Extra Coverage for jewelry, I can protect my ring from all kinds of worst case what-ifs. Here are five reasons why I need to get additional coverage for my engagement ring added to my policy ASAP. 
I don't have enough coverage under my current policy.
If you have Lemonade renters or homeowners insurance, your ring is already covered up to $1,500 in the event of theft, vandalism, fire and other not-so-fun situations. Which is great news! However, given that the average couple spends anywhere from $3,000 to nearly $6,000 on an engagement ring, boosting that coverage would enable you to get a full replacement for your bauble if it was lost, damaged, or stolen.
It's totally affordable to add coverage.
For some reason, I always assumed that adding insurance specifically for my engagement ring would be super pricey, maybe even unaffordable. However, Extra Coverage takes into account the value of your ring and where you're currently living to price out the most affordable plan (many of which are less than what we spend on lattes every month, FYI). Plus, Extra Coverage includes accidental damage and mysterious disappearance, in addition to the situations covered by renters and homeowners insurance.
I can rest easy if I lose a stone.
I know we're talking about engagement rings here, but listen, my wedding band is encircled in tiny pave diamonds and I would be beyond bummed if I lost any of them. (Kinda ruins the vibe, you know?) If I cover both my engagement right and my wedding band with Extra Coverage, I won't need to freak out if a stone got knocked loose or went missing. Or, god forbid, I accidentally dropped my ring into the blender, on the train tracks—you get the picture. 
I will feel finally comfortable traveling with my ring again. 
Right after my husband proposed to me in Belize, we took a three day sailing trip. We stashed my ring deep inside our suitcase, which was held within the belly of a small, questionably stable catamaran for the duration of this trip. After picturing my new bauble sinking to the bottom of the ocean for a good part of those 72 hours, I've rarely left the state with my engagement ring, let alone the country. With Lemonade's Extra Coverage, I know I'm fully covered whenever and wherever I travel.
I don't need to worry about all of those other what ifs.
In general, insurance gives you the freedom to simply not get anxious over all of the things that could happen in life. And with Lemonade, I know my engagement ring is covered. I can wear it wherever I go without having that subtle undercurrent of worry. 
So join me in having one less thing to dwell on and get that precious ring covered. I know insurance isn't always the most exciting thing to think about when you have wedding planning (and rest-of-your-life planning) on your mind. However, it's definitely worth the small amount of time and effort you'll need to put in to protect your engagement ring. 
Interested in learning more? Our friends at Lemonade.com can help!
Don't risk your RING! Learn more about coverage options.
GET MY QUOTE
We know you only deserve the best, that's why we only partner with brands we trust and love! That said, we still need to bring home the bacon, so this article may contain some affiliate links. This means that Loverly makes a small percentage of the profit generated from any sales, so we can keep doing what we do best: helping you plan your dream day!
Stories you might like