Wedding 101
How to Make Sure Your Mother-In-Law Feels Included in Your Wedding Planning Process
Worried your mother-in-law-to-be might be feeling a bit left out? When it comes to wedding planning, there are plenty of easy and thoughtful ways to include her that you probably haven't even thought of! We had the chance to speak with Sara Fried of
Fete Nashville 
— a multi award-winning luxury wedding planning company known for delivering sophisticated, elegant, and personalized events — and she shared some of the best ways to show your M.I.L. some R.E.S.P.E.C.T. while including her in the big day.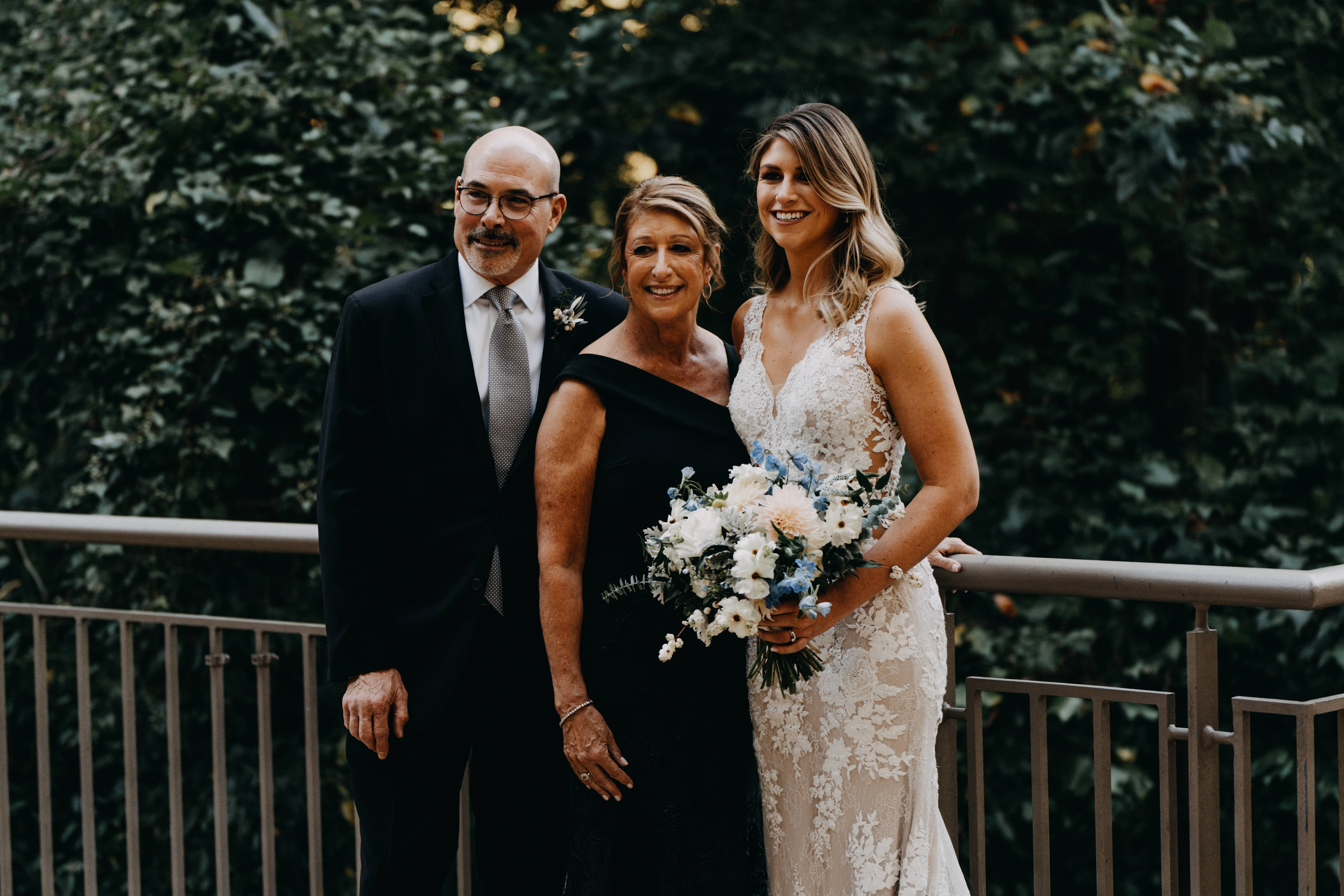 Invite your MIL to come wedding dress shopping with you
There are a few options just within the dress shopping process. You could invite her to one of your many appointments at various bridal salons, make an appointment at a dress shop in her city while you are visiting, or make a point to invite her to your final dress appointment once you've decided on the "one". You'll likely have your own mother and a few friendss in tow, so there will be a built in buffer if need be, but this is a joyous occasion and she will be so grateful to be involved.
Leave the rehearsal dinner in her hands
If your partner's parents will be hosting the rehearsal dinner, make her the primary point person. Reach out to your MIL with ideas for locations, especially if she lives in another city. Send her a few of your vendors, like the florist or stationer you are using for your wedding, in case she wants to connect with them. Ask her if she needs any help collecting family photos if you've decided to have a slideshow down memory lane.
Shop with your mother-in-law for her dress
After the bride's mother has chosen her dress, it is customary to let the groom's mother know the details (color, length, formality) if you have any preferences. Here's your chance to offer to go dress shopping with your MIL, or even make a few appointments at some bridal salons or larger department stores with appropriate formal wear (like Nordstrom, which also has complimentary shopping assistants!).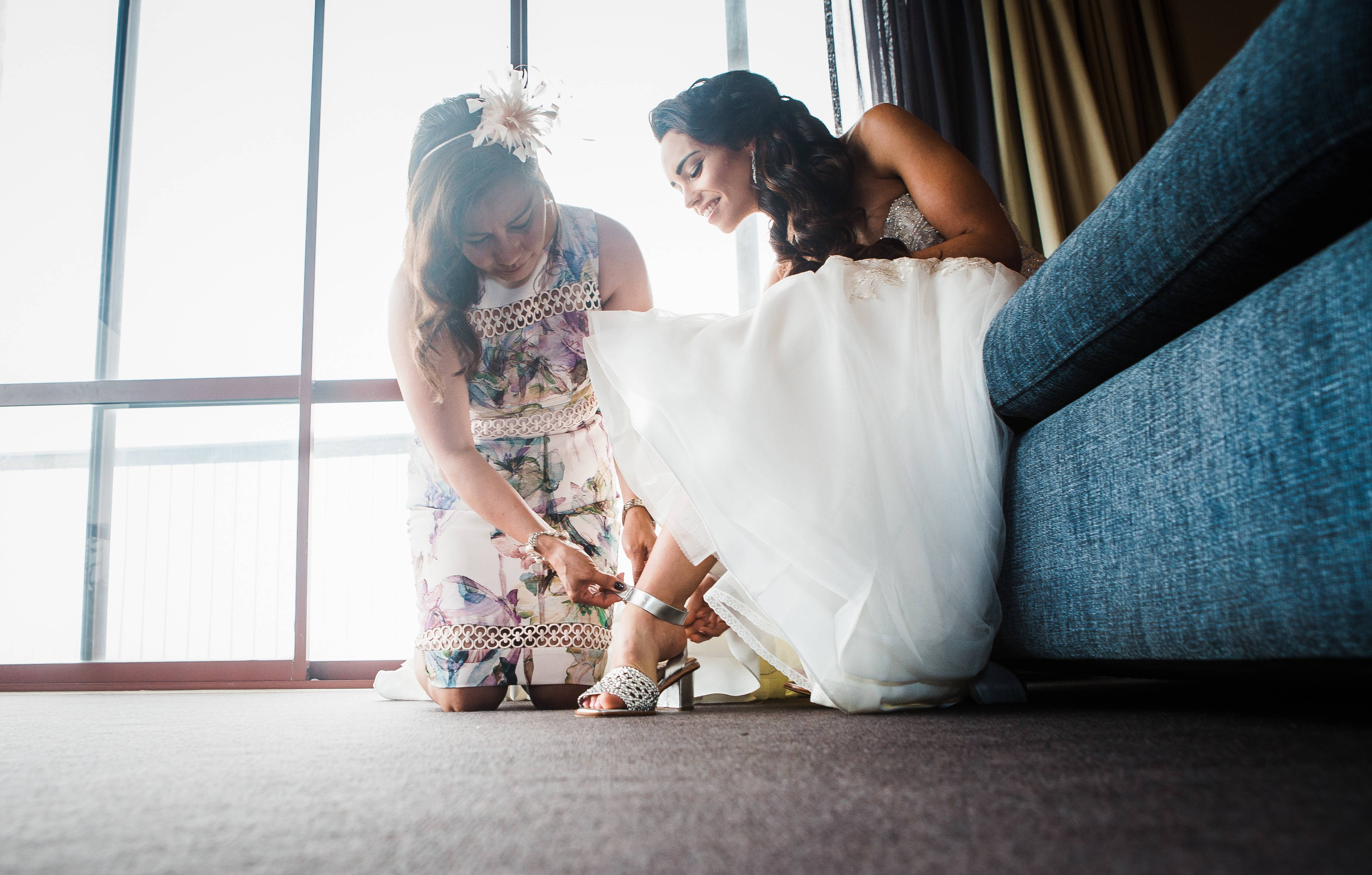 Give her a fun task
If you are having a lot of out of town guests, it would be fun to have a hospitality suite at the hotel where most guests are staying. You could ask your MIL if she and a few of her friends want to be in charge of making sure the room is kept up with fresh food, hot coffee, etc. They wouldn't have to play hostess all weekend, but when they are in the suite, it's a perfect opportunity for them to meet more of your friends and family and entertain their own.
Make sure she feels appreciated and valued
Before the wedding weekend, take some time to tell your MIL who will be there to celebrate on the big day, and let her know you're excited for her to meet your nearest and dearest. Over the course of the wedding weekend, be sure to introduce your beloved aunts and uncles or college roommates to your in-laws so they feel included and will have something to talk about.
Take some time to ask your in-laws about their wedding
Make sure to ask your MIL about her own big day! You may get some wonderful ideas or come across traditions you'd like to carry on. When things get tense, take a moment to remember that your mother-in-law is the one to thank for bringing your beloved S.O. into the world after all!    
Plan your wedding like a pro.