What Do Your Wedding Flowers Say About YOU?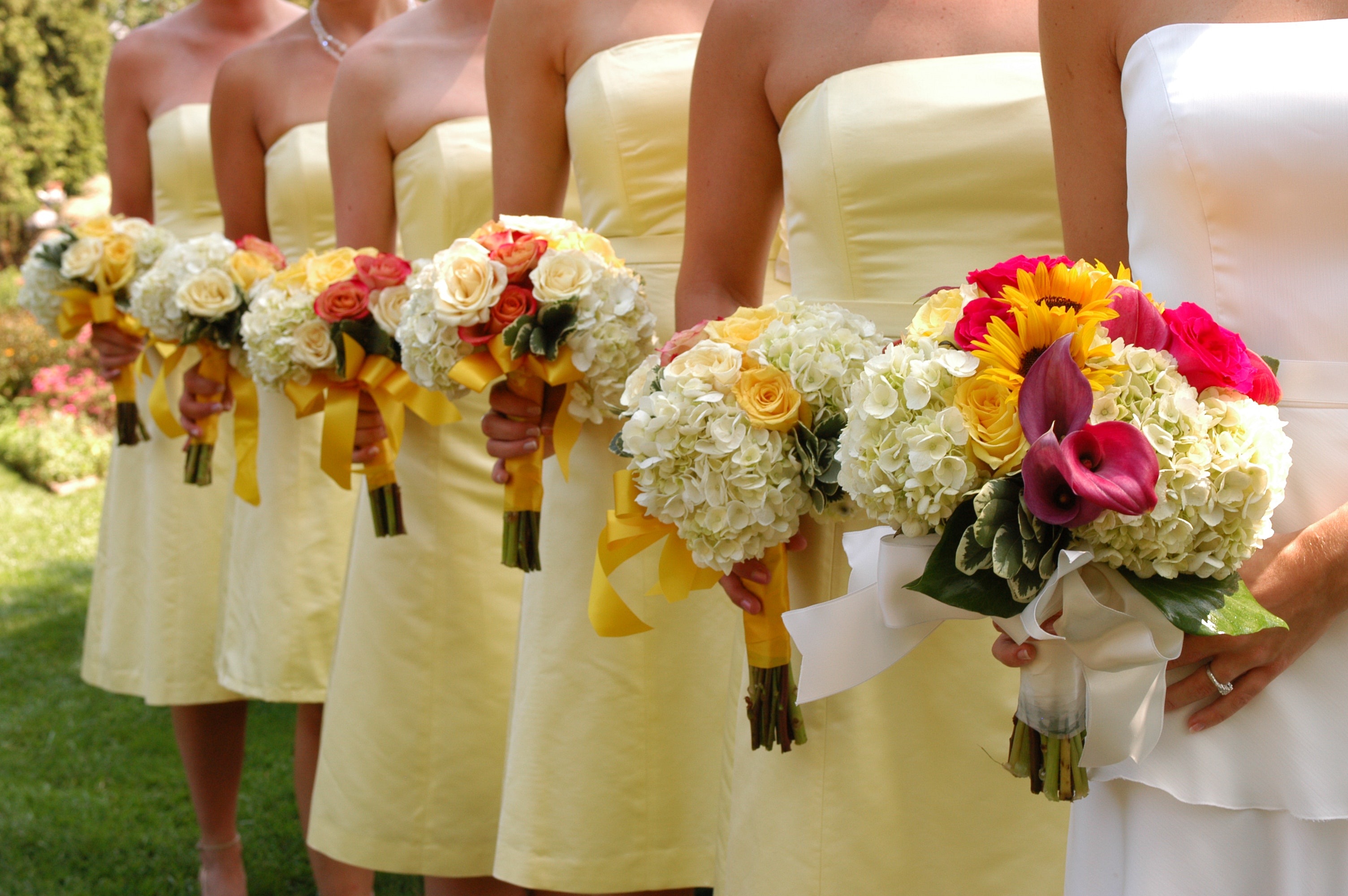 From the stems you select, to the colors of your blooms, to the style of your arrangements, wedding flowers say a lot about a bride's personality. That's why we've rounded up five of today's most popular big day florals and matched them with five totally on point wedding styles. What will your blooms say about you?
Your Flower Choices: Roses, peonies, and ranunculus 
Wedding Style: Romantic 
What Your Flowers Represent: Love and passion Ahhh, love is in the air for the bride who chooses roses, peonies, and ranunculus. You are a romantic in every sense of the word, and you've probably been planning your big day your entire life. You want the flowers to be the main event at your "I dos" and you're definitely a fan of the more-is-more approach. Your bouquet is filled with soft and deep pinks, created in a loose and casual arrangement. Romantic brides are fans of all-things-pretty and whimsical, so it's no surprise that they embrace the fairytale wedding aesthetic in every way possible.
Your Flower Choices: Lilies, tulips, dusty miler, anemones, roses, hydrangea, and carnations 
Wedding Style: Preppy chic 
What Your Flowers Represent: Confidence and hope You're a tried-and-true nautical loving nearlywed and you've probably always dreamed of a summer ceremony in a tent with your closest friends and family. The wedding will be a formal affair, perfectly matching your flowers in color (most likely pinks and greens or blues and yellows). Your bash will look like a dreamy Pinterest board and your friends will talk about the scallops wrapped in bacon for weeks. And let's be honest, you wouldn't dare carry a bouquet without a perfectly coordinated ribbon that most likely matches the sash on your dress!
Your Flower Choices: White roses, garden roses, stephanotis, and calla lilies   
Wedding Style: Traditional
What Your Flowers Represent: Return to happiness Trends come and go, but it's the timeless classics you crave. Have you been planning to recreate your mother's or grandmother's bridal bouquet for your big day? Your flowers will most likely be a monochromatic white arrangement with gorgeous lilies, white roses, and greenery. This polished look will never go out of style.
 Your Flower Choices: Garden roses, tea roses, poppies, ranunculus, and phalaenopsis orchids 
Wedding Style: Modern 
What Your Flowers Represent: Diversity and courage If you're a modern bride, you're probably fashion-forward and glamorous. Your "I dos" will be a work of art and your blooms will be nothing less than perfect. Your style is all about what everyone else isn't doing, and we love that about you!
Your Flower Choices: Scabiosa, larkspur, heather, narcissus, sunflowers, and ornithogalum 
Wedding Style: Rustic 
What Your Flowers Represent: Adoration and loyalty You're the nature-inspired bride that is thinking of a laid-back barn celebration and maybe even cowboy boots under your beautiful gown. Your 'maids will rock mix-and-match dresses and you will want your flowers to be chill and carefree, too. Scabiosa, larkspur, and heather signal sunny and happy vibes, which perfectly aligns with your wedding-chic country decor.
Stories you might like