Wedding 101
Love Your Wedding Vendors? Here's 11 Ways to Hire Them Again!
Collect, manage, and organize your wedding guest information for each event and track their preferences.
You've planned every detail of your wedding day, down to the last napkin, candle, and flower. You've spent endless amounts of time researching and finding the perfect vendors to bring your vision to life, signed every contract, and worked with them for months to finalize all of the details for your dream wedding. And now...you're feeling a little sad that you won't be working side by side with these incredible professionals after your wedding day is over! Just because you've already said "I do" and jetted off to celebrate your honeymoon, that doesn't mean you can't hire your favorite industry pros again to have a chance to work with them again AND help support their business! 
1. Consider using your wedding venues for any upcoming special moments.
"After spending such an emotional time in your life getting to know your wedding pros, many become friends along the way! Some of my best friends today are past clients I worked with as a wedding planner. I've always said the best part about my job is the people, and the meaningful relationships that come from working together and getting to know each other on such a personal level. So, when the wedding is over, it doesn't mean you can never speak with your vendor team again! Hire your planner for your corporate events, showers, birthday parties or any social event. Bring in your florist to design holiday tablescapes or gift your friends as they welcome little ones. There is always a need for a photographer! From family photos, to catching that look of awe at a surprise party, to eventually newborn photos, it is easy to keep that relationship strong. Custom ice cubes, specialty signage, unique invitations, the list goes on and on. Don't be shy when hosting future events to reach out--your vendors will love it, and you will too!" - Nora Sheils, Founder Bridal Blissand Co-Founder
Rock Paper Coin
2. 
Take advantage of tools you used during the wedding planning process to keep in touch with vendors.
"Our couples initially join WedBrilliant to share all their wedding needs for vendors to bid on, and then those engaged lovebirds select who they want to work with and who fits their wedding budget. But once those big days are over and new celebrations and events fill the calendars, WedBrilliant pros remain available to support with floral needs for baby showers, catering for that perfect backyard 30th birthday celebration, amazing dance tunes for the 1-year anniversary party and so much more. It's always free for couples to post their event needs on WedBrilliant and reach thousands of wedding pros around the country who can't wait to help make those events just as good as the wedding!" -Melissa Wilmot, Founder/CEO,
WedBrilliant
3. 
Remember: specialty invitations are never a bad idea!
"The best part about working with a custom stationer is that you can continue to work with them time and time again for special occasions long after the wedding reception ends. Think baby showers and baptisms to quaint dinner parties, birthdays and even holiday cards!" - Meghan Shaughnessy,
Lace & Belle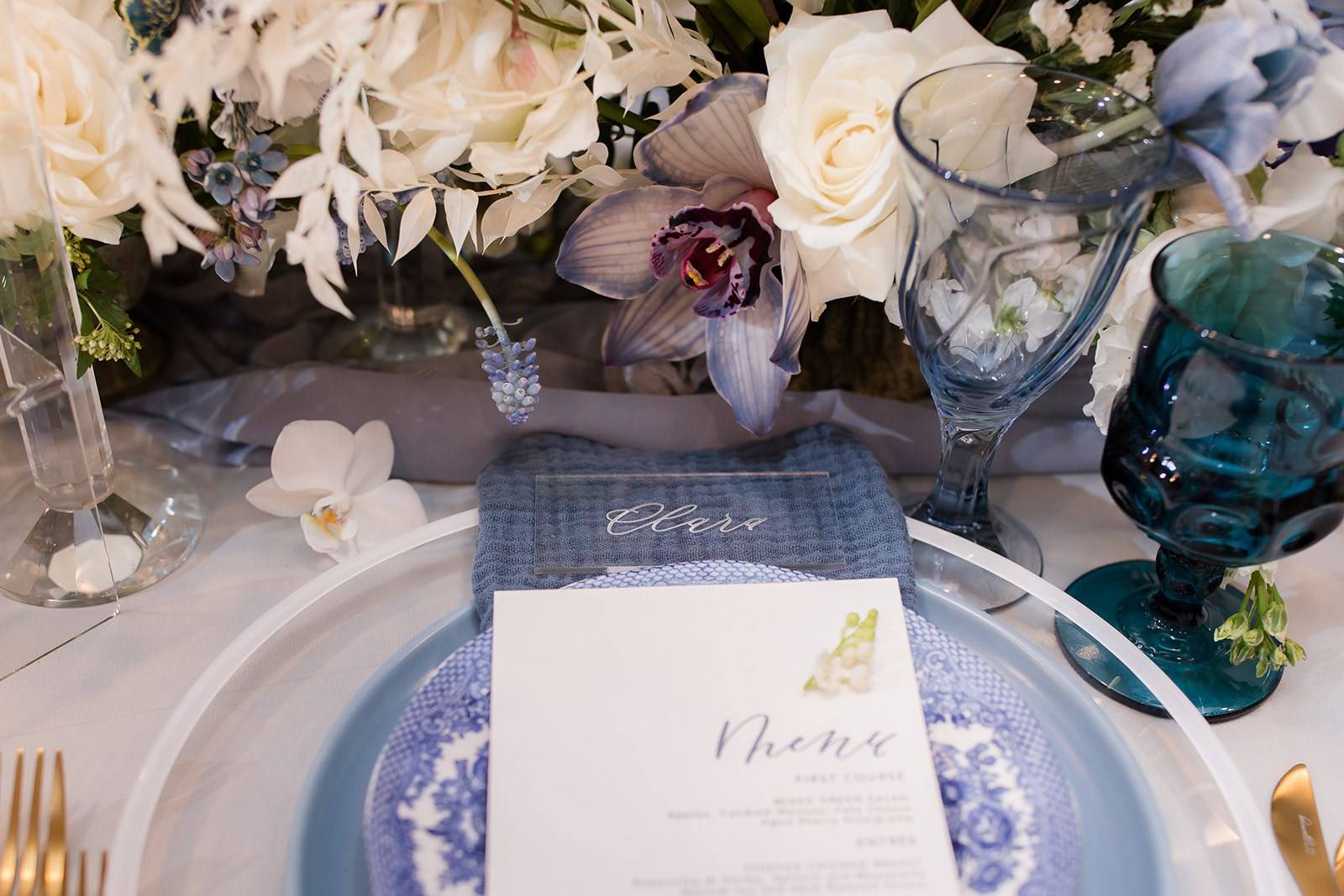 4. 
Ask your vendors directly what other services they offer so you can best support them!
"Oftentimes, we don't think about hiring our wedding vendors again after our wedding but many of those vendors offer services that can be used for other events or special moments in our life! For example, hire your photographer for a family session, your planner to plan a birthday or anniversary party or your DJ to play at another special event or your corporate Holiday party. If you want to keep supporting their small business, ask your vendors what other services they offer, so you can keep them in mind down the road!" - Kari Dirksen, CEO + Lead Planner,
Feathered Arrow Events
5. Think about recommending your favorite pros for upcoming celebrations for loved ones, like their own weddings, birthday parties, or get-togethers
"Of course, weddings are the first thing you'd think of when you think of the event professionals involved in your day, but if you have a celebration coming up (think birthdays, anniversaries, special dinners, showers, or even celebrations of lives), reach out! Chances are we can flex our skills to meet you and your family where you're at, with the major plus being that we've previously been enmeshed with your family members. You'll feel more like you're celebrating alongside an old friend rather than someone you've hired." - Ashley Lachney, Owner of
Alston Mayger Events
6. 
You can't go wrong with an anniversary party!
" Have an anniversary party! We worked with a couple who got married during the pandemic with a small group and had an anniversary party with many of the same vendors from the wedding day! They were able to use their photographer, videographer, DJ, and beauty vendors again a year later to the day." - Jamie & Stephanie,
Cape Cod Celebrations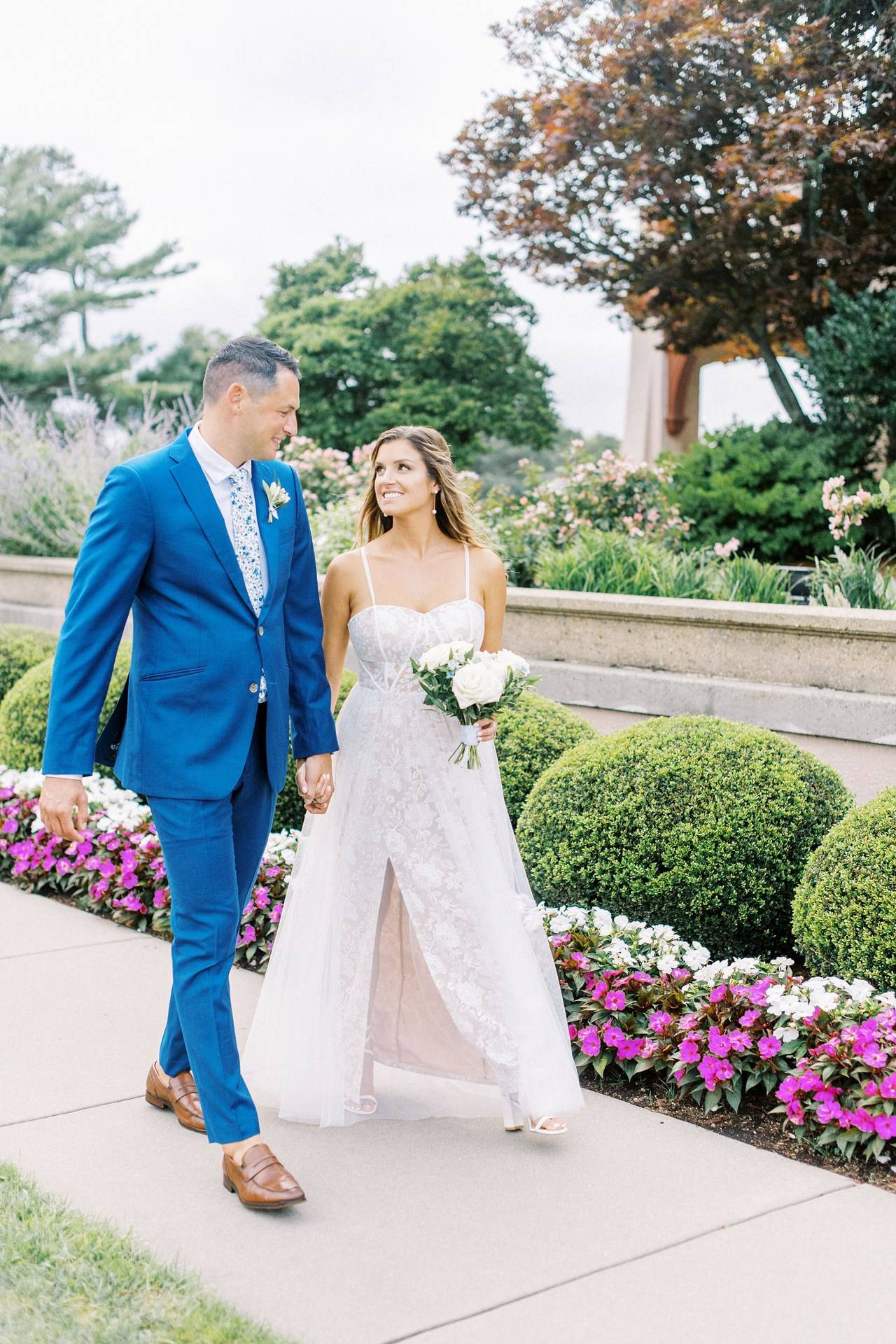 7. 
Consider all of your other stationery needs for your invitation designer to help with, like birth announcements or holiday cards
"Many of our brides will come back for custom baby shower, birth announcement, birthday party and Christmas cards every year and we LOVE to see how these happy families have grown!" - Jen Halbert,
Dulce Press
8. 
Use your vendors all at once for the same occasion, like hiring your photographer, hair and makeup artists, and florist to help with a photo session.
"So the wedding is over, and wedding planning withdrawn is real! often times couples become friends with their vendors during the wedding planning process, and there are many ways to keep that friendship and business relationship going. Weddings are just the first milestone on a couple's life, followed by many special occasions to celebrate, such as baby shower, kid's birthday parties, and more. Here are fun ways to use the different vendors --Use your hair and makeup to get dolled up for Holiday Photos --Your first as a married couple. Use the photographer to capture those holiday pictures! Use your planner to help with your baby shower or your kid's birthday party. Use your florist for house deliveries to dress up your dining table or kitchen island. The possibilities are endless." -
Say I Do to Details
9. 
Utilize your vendors' strengths and connections –they can help you in more ways than you may know, and if you've built a great relationship with them, it's always worth reaching out and staying in touch!
"The options are endless! Of course, you can hire your wedding designer for other parties or events like showers, milestone birthdays, anniversaries, and holiday parties. Baby showers are also oftentimes the next step in celebrating after a wedding, so bring your wedding planners back to make a memorable baby shower! Planners can be helpful in choosing vendors like venue and catering for larger events, or they can help source even the smallest things like gift favors and invitations! Remember, these pros have built tons and tons of connections over the years!" - Alyssa Abshier + Victoria Nadler, Co-founders,
Amber Sol Collective
10. 
Host an epic housewarming party to celebrate your first home together as a married couple! 
"As a caterer, we have had the privilege to have worked with some amazing couples over the years, some we even call friends! If you're looking to hire your caterer again, think about those events that you are hosting or entertaining, where it would be helpful to take the task of cooking off your hands! For example, holiday chef dinners at home or housewarming parties. Food always brings people together, even after the wedding day!" - Sarah Kuhlberg, Creative Director,
Colette's Catering
11. Of course, baby makes three...if you've decided to have children, consider working with your favorite vendors for a baby shower or "sip & see" party.
They'll love the chance to be a part of this next major milestone in your life together!"Hire them for your baby shower! We were able to plan one of our couple's baby showers and worked with the same venue, stationer, florist and photographer! It was so great to go back to the same place that the couple was married to celebrate their first child!" -Jamie & Stephanie,
Cape Cod Celebrations
After investing time, energy, and money into hiring your dream vendors for your dream wedding, these are just a few of our favorite ways to get to work with your vendors again to enjoy their expertise!Don't be afraid to think outside the box –if there are upcoming opportunities to take a little work off your plate and hire a professional to help you out, take that opportunity. You already know first-hand that they can put together a killer celebration, so let the pros take over and help you celebrate major moments in your life far beyond your wedding day to keep the party going!
Plan your wedding like a pro.