Wedding 101
7 Perks of Hiring a Wedding Planner That You Never Even Considered
Exclusive access to expert wedding planning advice and resources from top industry professionals.
Hiring a wedding planner might just be the best decision you'll make during the wedding planning process. We all know that they help manage timelines, budgets, and relationships with vendors, but they do a lot more than that. They literally do everything you never even thought you'd need, from running wedding-related errands to making sure you're well-nourished on the big day. If you're on the fence about whether you really need a wedding planner, here are seven pretty awesome perks that will convince you to say "yes."
1.
They'll run your rehearsal.
Your whole family and wedding party just showed up for your rehearsal. You're hugging, chatting, saying hello...but then what? Your wedding planner will deal with all the business while you just enjoy yourself. They will help get the show on the road, so you can get focus on how the ceremony will work (Where will you stand? Who will hold the rings? Where will the speakers need to go?) without worrying about what the ushers need to do. Most likely, your planner has done this before, so the who process will go much more smoothly than if you were left to your own devices. They will also make sure everyone gets to the dinner portion of the evening on time.
2.
They'll bring you food and booze.
While your besties will probably want to bring you adult beverages throughout the reception, a wedding planner will make sure you have everything you could possibly need. A good one will anticipate that you're looking for some water, food, or even a bit of floss to get that parsley out of your teeth. Sure, you could ask a bridesmaid or relative to help you with this, but a planner doesn't need to be asked...and will allow your loved ones to just enjoy the night!
3.
They'll run emergency errands for you.
Did you leave your "something old" (aka your grandmother's pearl necklace) at the hotel? Never placed that lunch order for you and your wedding party? Don't stress — that's what your wedding planner is for! They can run across town while you pose for pictures with your wedding party, track down your missing florist, and make game-time decisions about moving everything inside if it suddenly starts to rain. They'll deal with the troubleshooting so you can be all like, "Problem? What problem?"
4.
They'll pack up your gifts and personal items at the end of the night.
While you're planning your wedding, there are a few little details you might overlook. Namely, what happens at the end of the night. You may think you can just run off into the night after your sparkler send-off, but the reality is that there's a lot to take with you after the wedding is over — gifts and cards from your guests, your bouquet, the guestbook, and your cake topper, just to name a few. Don't forget about any decor items you brought with you, from the centerpieces to the table numbers to the DIY photo booth. Let your planner take the lead on making sure everything makes it back at the hotel or in a family member's car while you wrap up the night at your after party.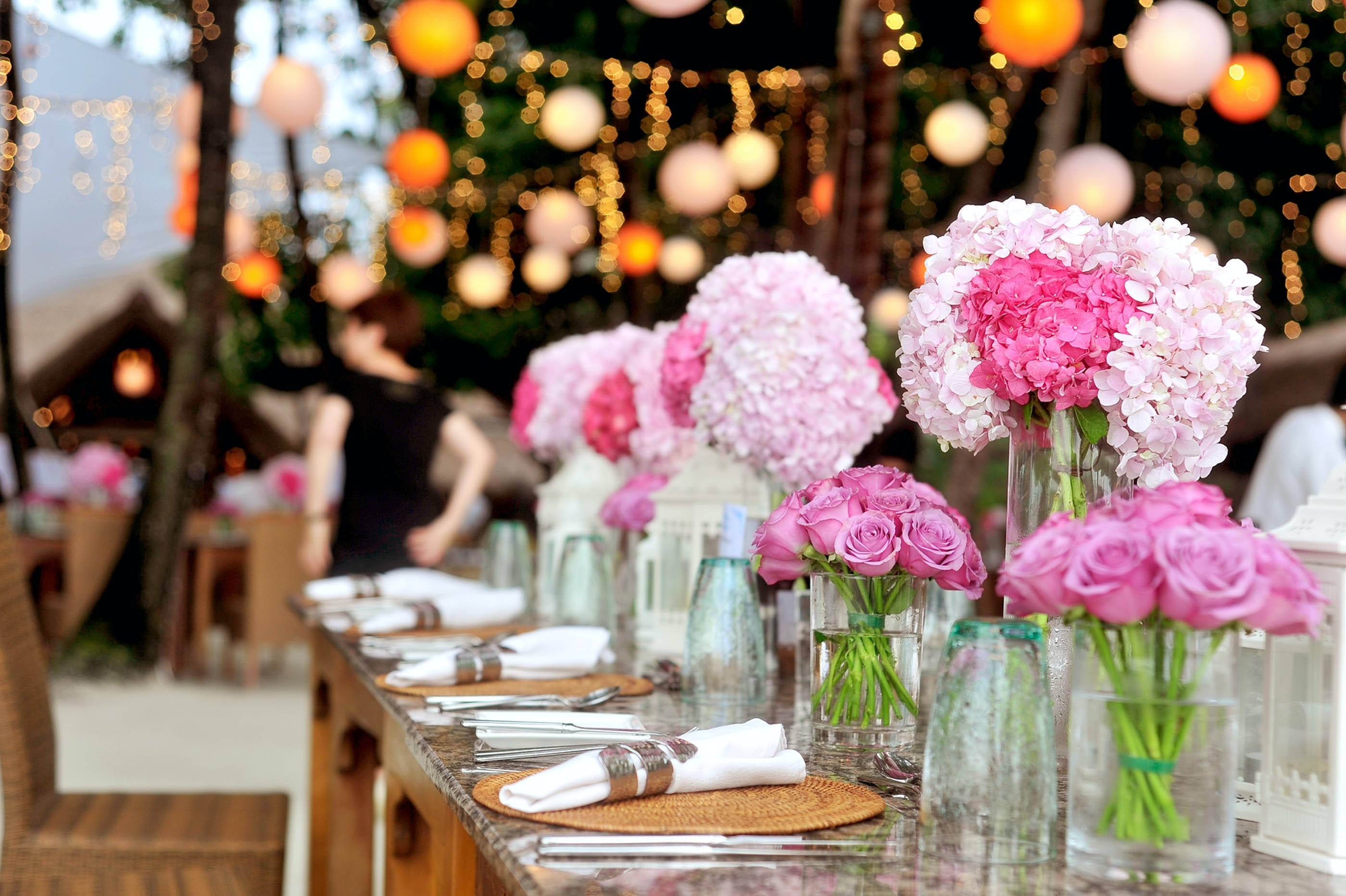 5.
They'll track down the right people.
By the time the big day rolls around, you'll just want to relax and soak in every moment. So while you're focused on getting your hair and makeup just right or chatting with all your guests at the reception, your planner can figure out where your maid of honor is when it's time for her toast or grab your dad when it's time for the father-daughter dance. It's your party, after all, and you should just be able to enjoy it!
6.
They'll make sure everyone gets to where they need to be (including your chronically late friend).
If you're having your wedding at a unique or complex venue, guests might get a little lost between the parking lot, the ceremony, the reception, and the bathroom. Your wedding planner will make sure someone is standing ready at the door to direct people to the cocktail hour or card box. Your guests won't be left to wander around aimlessly and you won't have to play tour guide all night.
7.
They'll keep you calm so you can carry on.
If something goes wrong (which hopefully it won't), nobody will come running to you for a solution — they'll go straight to your planner or coordinator. And he or she will hopefully figure out how to fix the mess before you ever find out. You don't need to know if your bouquet went missing or if something happened to the cake before it was time to cut it. A good planner will make sure you walk away from your wedding day thinking it was a flawless, perfect day from start to finish!

Hiring a wedding planner offers a multitude of invaluable benefits. From managing rehearsals and ensuring your well-being during the festivities to handling emergency errands and taking charge of post-wedding tasks, they are an essential support system. Their role extends to tracking key individuals, guiding lost guests, and shielding you from any hiccups that may arise. With a capable wedding planner, you can truly savor every moment of your special day without any worries, making it an unforgettable, flawless experience.

Plan your wedding like a pro.