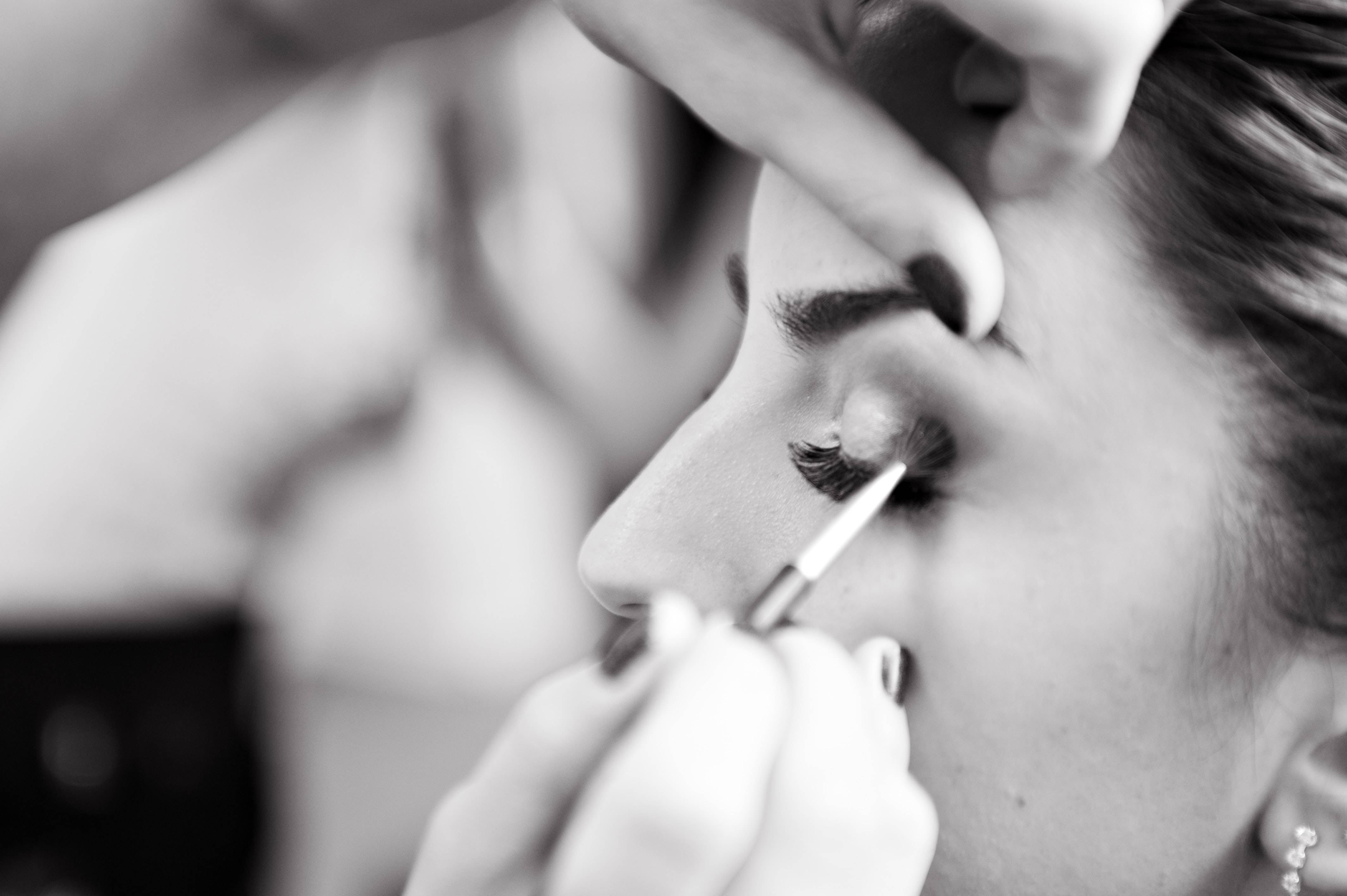 Wedding 101
How to Schedule Hair & Makeup on Your Wedding Day
1. To ensure that everything runs smoothly on your event date, be sure to schedule a consultation and trial session with your makeup artist and hairstylist 3-6 months prior to your event. You'll feel relaxed and won't be making decisions under pressure.
3. Once you've determined the time when you need to be ready, we suggest working backward in 30-40 minute increments to determine an arrival time for your beauty team. For example, if you need to be ready by 3 PM and have six applications/styles total, the start time would be 11 AM for hair and 12 PM for makeup.
4. Contrary to what most people think, it's actually best for the bride to have her hair and makeup done toward the beginning or middle of the timeline as opposed to the very end. In the (highly likely) event that things are running a tad behind schedule, you don't want your stylists rushing on the bride.
5. If you are hoping for some getting-ready photos, the planned time slot for the bride's hair and makeup should coordinate with the arrival time of your photographer. The day will continue to run smoothly and photos won't be delayed.
6. Typically, we suggest having hair done first followed by makeup, but I wouldn't let this stress you out too much! Truthfully, it really doesn't matter which order you go in.
7. We always suggest having your bridesmaids or other family and friends arrive 5-10 minutes prior to their assigned time slot. This way, if things are running ahead, you can keep the ball rolling.
9. Ask your beauty team in advance if touch-up time is included or if it can be added to your contract. If touch-ups are not offered or not within your budget, be sure to bring a few key items with you-- blotting sheets, pressed powder, and a lip color.
10. If you have a large group and an early ceremony time, ask your beauty team if they can bring assistants with them to save on time. If this is not an option, be sure your guests take their assigned time slots seriously!
More like this