Wedding 101
This Day-Of Wedding Checklist Will Keep You Organized And On Track
A lot goes into planning a wedding, this you have or definitely will realize in the next few months. Even if you've planned everything up to the teeth, there's still a chance something could go wrong the day-of. The truth is, the way you plan your wedding day timeline could be what separates you from a full blown catastrophe to something small and insignificant. 
The last thing you want is anyone overlooking your decor and the wedding style because everybody's in a rush. Being able to foresee any problems, while leaving some wiggle room helps…a lot. So say goodbye to any and all mix ups and unforeseen delays and say hello to checklists! 
Below, we've put together a free wedding planning checklist that's bound to keep you on track and stress-free throughout your big day. Who knows, it might even give you a bit of some wedding inspiration too. Feel free to print this out, add tasks, remove some, and delegate to others if it makes your day that much easier. Most importantly, remember to keep calm and enjoy this once in a lifetime day!
---
1. Include Unforeseen Delays
Tapping snooze on your alarm and napping for another five minutes won't mess things up. But if your hair or make-up stylist is late by a half an hour that might do some damage, especially if you didn't schedule in any buffer time throughout the day. Don't expect everything to run on time.
Add about a half hour to each transition period so that if there are any delays, no one's rushing. This is especially important if you plan on booking two venues (the wedding ceremony location and the reception). That extra time could also give you time to breath instead of having to hold your breath until the moment you kiss your partner. 
Pro-tip: It would also be wise to include a little note to your guests on the wedding website of leaving some extra time for any transitions from one location to another.
---
2.  Eat a Hearty Breakfast
It's imperative that you and your soon to be spouse have enough energy to get through this busy day by not skipping breakfast. Indulge in something nutritious and satisfying. Avocado toast, oatmeal with a smoothie, or even a simple yogurt with honey and fruit are all breakfasts for champions, plus all of these are refreshing enough to give you the energy you need for the day!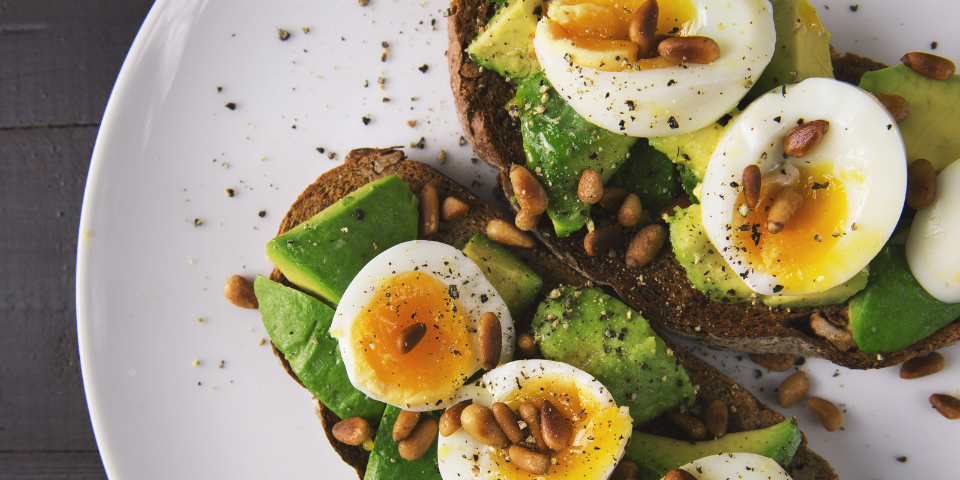 ---
3. Introduce Your Wedding Professionals and Site Managers to Your Emergency Contact
Keep all your main points of contact in touch with each other for convenience and efficiency, that way you or your groom don't become the middlemen. Whether they need to contact this person because of delays or a mix, it's best to allocate someone else (perhaps someone responsible from your wedding party) to keep things running smoothly while you're in the midst of the day.
---
4. Ensure Final Checks, Including Tips, are in Envelopes and Ready to be Handed Off to Vendors and Professionals
Let the payment process for your vendors be seamless and easy. We suggest having all your checks and tips all figured out and written a day or two before that way you can focus on the day at hand.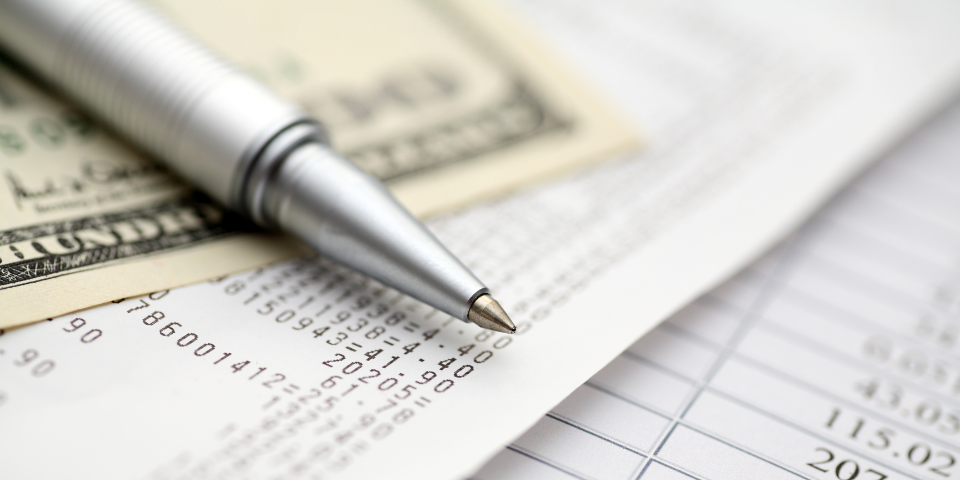 ---
5. Give Your Rings to a Member of Your Wedding Party
Give your rings to a trusted member of your bridal party for safekeeping, that way you don't have to worry about it until the time comes when you're walking down the aisle. Remind them (during the rehearsal dinner) to give it to your ring-bearer, if you have one, before the beginning of the ceremony.
---
6. Review the Decoration of Your Venue
How's the decor looking? Is it everything your vision boards inspired? If anything, have whoever is helping you coordinate the day-of festivities to arrive at the venue and either take a few last minute photos of the decor and send them to you or simply FaceTime them. 
---
7. Get your Wedding Favors in Order
Double-check that your wedding favors are prepared and are in place for your guests to grab while they're at their table/seat or before they leave.
---
8. Preview the Venue
Do a last-minute walk-through of the venue before your guests start to arrive. This could really help tie up any loose ends and help make everything picture perfect.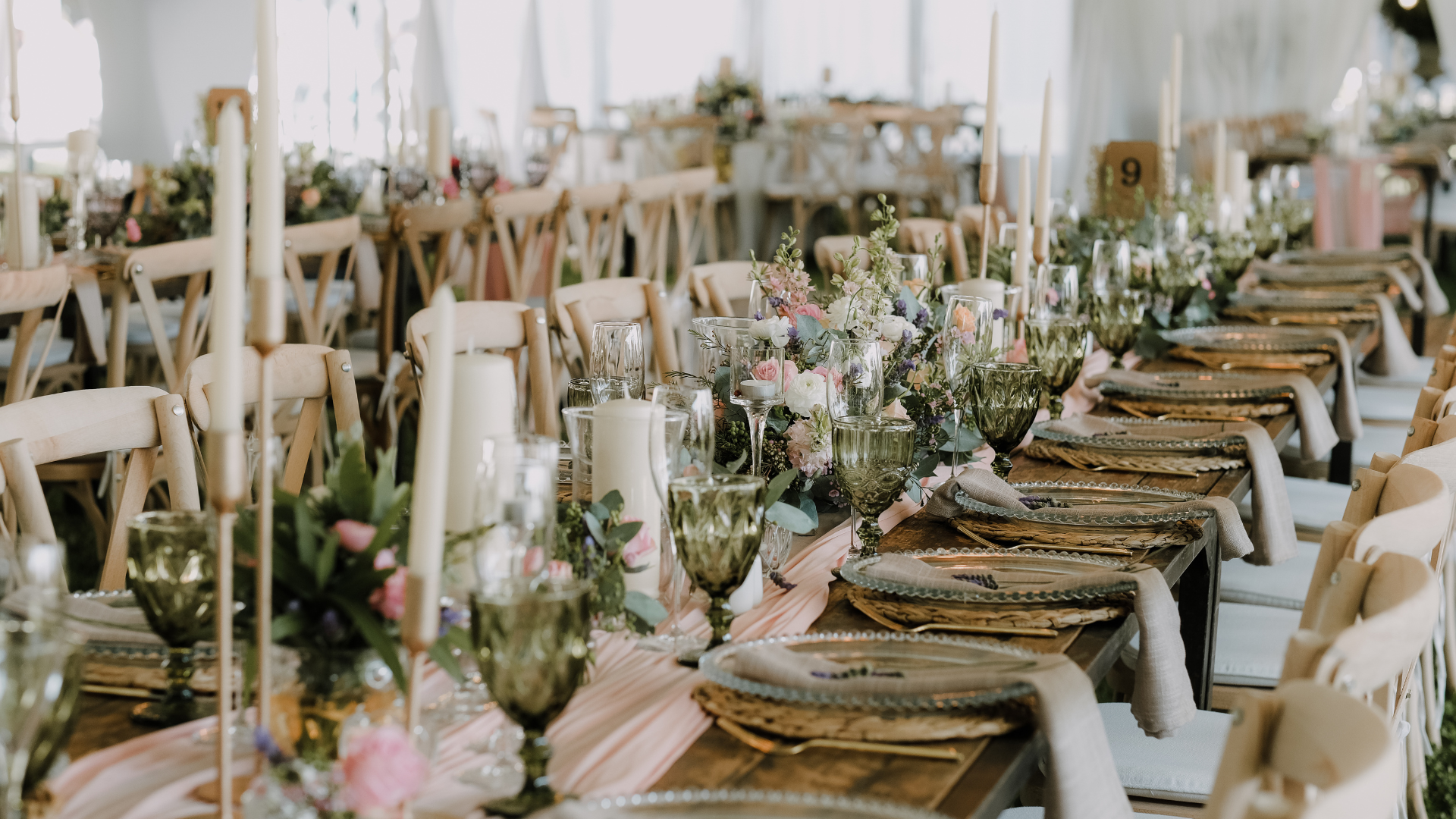 ---
9. Run Point with All of Your Vendors, Decorators, and Entertainment
It's customary to have everyone up to date and in sync (usually via group chat a day or two before the wedding) so that all your vendors, venues, your planner, and everyone in contact knows the whole run down. Make sure everyone is in sync, feels good, and is on the same page.
---
10. Start Getting Ready!
Start putting on your attire and getting your hair and makeup done so you can look amazing at the altar.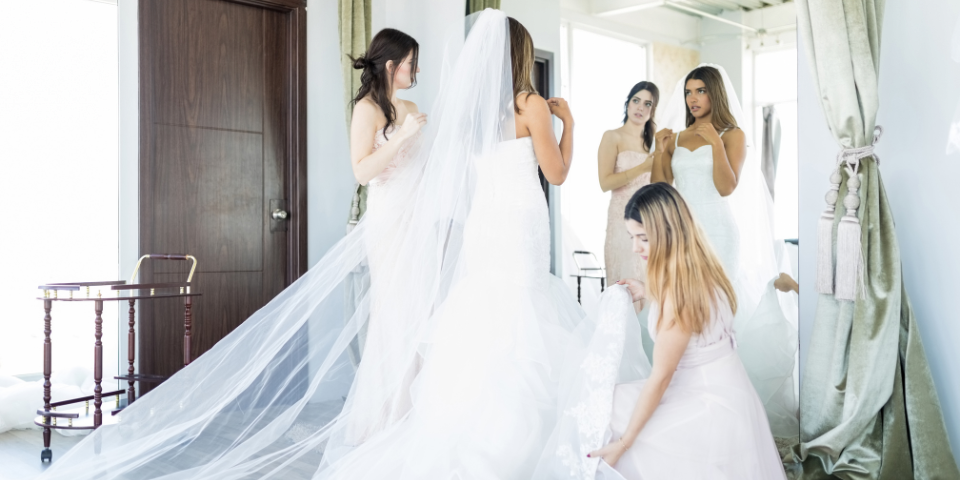 ---
11. Wedding Night Duties
One thing many couples tend to overlook is the fact that there will be some collecting of things once the wedding comes to a close. This usually involves placing someone in charge (whether it's an event coordinator, planner, or a few people in your wedding party) to help gather any leftover favors, decor that you're keeping such as flowers or arts and crafts that you want to take home.
---
12. Before You Head to the Ceremony
Sometimes there's checklists within checklists (particularly for your wedding day). One list you won't want to miss is making sure you have all the essentials before you leave your home. 
Vows (plus any other important speeches you plan on making throughout the day)
Wedding Rings (not only your wedding bands, but also your engagement ring)
Tips for vendors
Extra copies of day-of timeline (for people who are planning to help)
Marriage license, pen, and envelope
Extra pair of shoes (for dancing!)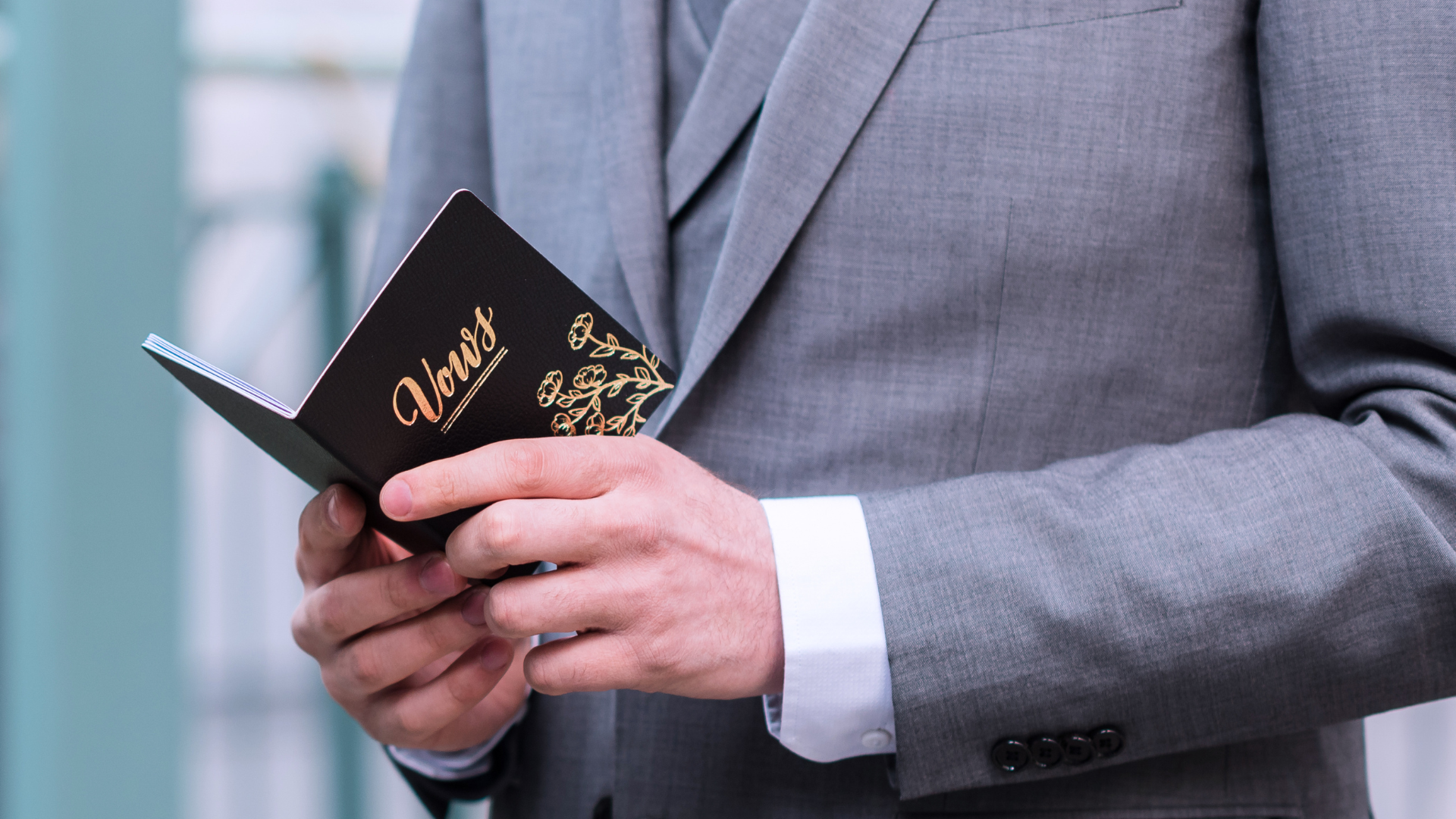 ---
13. Putting Together a Wedding Day Emergency Kit
From extra make-up to stain removers, you're going to want to be prepared for any messy surprises that may hinder you from enjoying your big day to the fullest. Some of these common items that could and should fill this kit include, but aren't limited to: a needle and thread (for the wedding dress), bobby pins, hair ties, deodorant, tissues, small snacks, a pain reliever (i.e. ibuprofen), and a bottle of water to stay hydrated. 
---
14. Day-of Emergency Contact List
No one should expect anything to go wrong, but as we've mentioned earlier, it's better to be safe than sorry. Your wedding day is an important day for you and your partner and neither of you should take on any unnecessary weight, especially if it could easily be fixed by a wedding planner or one of your trustworthy friends. That's why we suggest setting up a list of emergency contacts so that vendors, venues, planners, and a few friends can reach out if anything goes awry such as a missing officiant or a late band. 
Avoid adding your parents onto this list and if you decide to put your maid of honor or best man on, try to make them a secondary rather than a primary contact. Typically the wedding planner or one of your other close friends are great primary contacts. You want your family and those closest to you not to be bothered by any confusion or problems unless it's absolutely necessary. 
---
15. Eat, Drink, and Be Married!
Today is your day to shine and be merry. Go on and say "I Do" and enjoy your party you've earned!