6 Unnecessary Wedding Expenses You Can Totally Skip
When you're planning a wedding, it may start to seem like dropping $600 a day is normal -- but it doesn't have to be! Skipping unnecessary big day expenses is one way to ensure your wedding budget stays under control. Read on for six big day expenses you can totally avoid.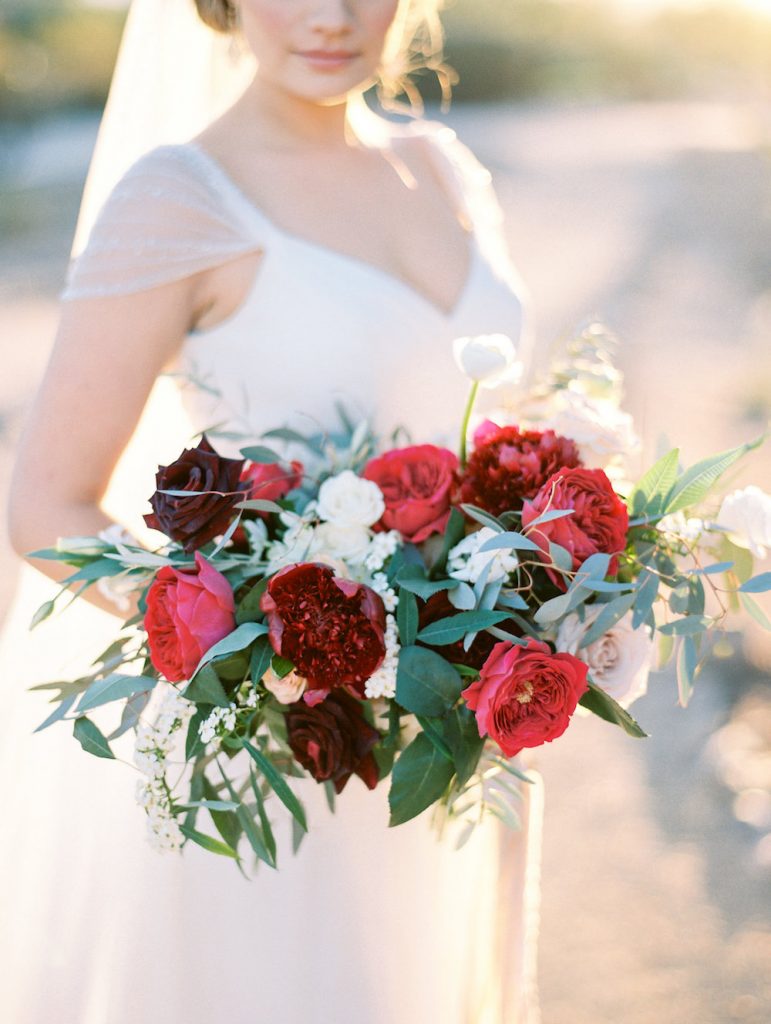 Photo by:
Rachel Solomon Photography
1
Chair covers. 
In general, the chairs provided by your wedding venue will be clean and stable — the only two real requirements for chairs, right? So, we suggest you say no to chair covers if you're trying to save your budget. If you want to add a little pizzazz to your wedding furniture, consider making DIY chair ribbons or hanging floral garlands across the back.
2
Full bar. 
We're not saying you shouldn't provide 
any
 beverages at your wedding; we're suggesting you skip the full bar that features every kind of spirit, wine, and beer imaginable. Instead, pick one red, one white, a couple of beers, and a signature cocktail. Or, buy just a couple of different spirits and mixers along with beer and wine. 
Pare down the bar
 and save yourself a few bucks!
3
Manolo Blahniks (and other crazy-expensive shoes). 
We loved the "Sex and the City" wedding as much as you did, but guess what? Wearing cobalt blue Manolos 
à la Olivia Palermo
 is not a necessity. You'll feel just as special, tall and glamorous in a pair of blue shoes that didn't cost you $1,000.
4
Programs and menu cards. 
If you love pretty paper and there is room in your budget, go for it! But there are a few reasons we think these bits of stationery are OK to leave out. First, the order of events at a wedding is pretty standard: Ceremony, cocktail hour, reception. Your guests don't need to have everything spelled out for them. If you need to point people in the right direction, post up one big sign that all guests can refer to. If you want to say something special about your wedding party or a family member, you can do so on your wedding website or in your speech. As far as menu cards: The only time we think these are useful is if you're serving a 
family-style
 meal and it could be hard to know what's in a dish. Otherwise, your guests can ask servers at the buffet or see what's on the plate when it arrives.
5
Favors. 
The cost of favors can add up 
really
 quickly if you have a big guest list, so we suggest you spend the money on a 
photo booth
 (guests can take home the pictures as a favor) or give out cute boxes that guests can fill with leftover cake or 
sweets from your dessert table
. (If you really want favors but can't afford the splurge, consider giving one per couple or family instead of one per guest.)
6
Champagne toast. 
The champagne toast may seem like a no-brainer, but purchasing the alcohol and renting the toasting flutes can get very pricey, very quickly. Instead of the traditional toast, leave bottles of wine on each reception table and let guests fill their glasses. The toast will be no less meaningful than if they were sipping champagne. -By Stephanie Hallett
Stories you might like