Travel
An Enchanting Fairytale Wedding in Las Vegas
Collect, manage, and organize your wedding guest information for each event and track their preferences.
Green Valley Ranch
Resort is one of the most coveted and sought-after luxury wedding venues in Las Vegas — and for good reason! The European-inspired resort location offers lush, green gardens, elegant balconies that overlook the gorgeous grounds, and cypress trees that create a peaceful, yet extravagant, wedding venue for couples everywhere.
Green Valley Ranch is a venue designed for a fairy-tale wedding and that's exactly where James and Valerie's vision came to life.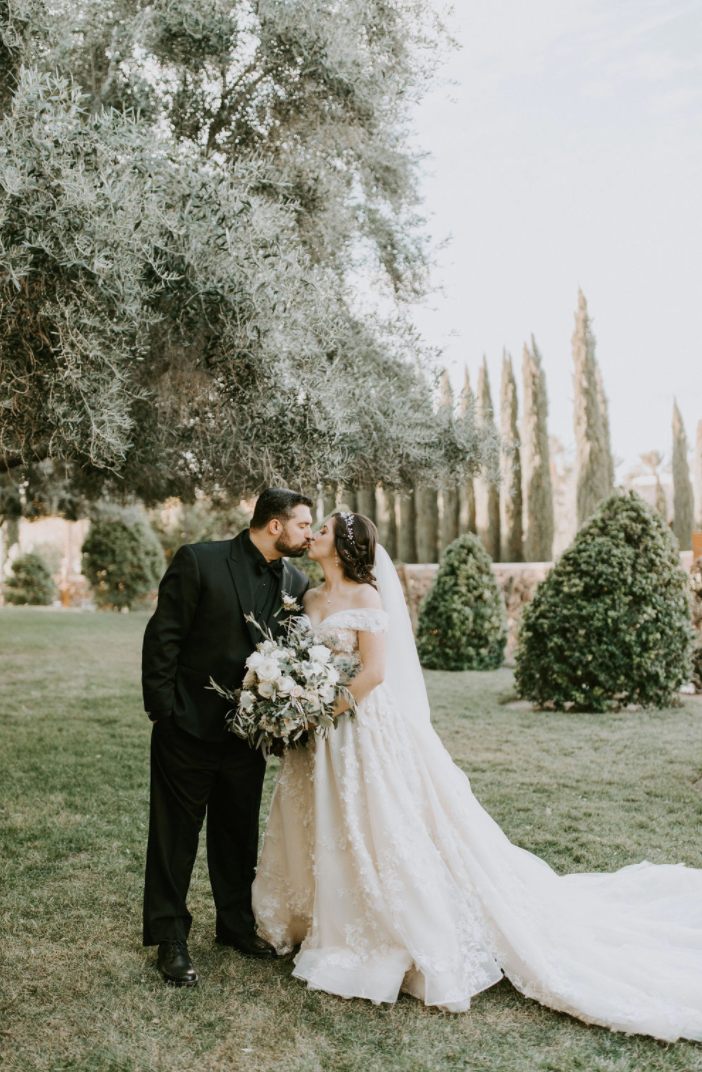 The couple's wedding design leaned into the surroundings of the Green Valley Ranch resort; naturally stunning and visually striking. The couple chose to host their ceremony outdoors in the Garden Amphitheater, with simple decor elements that allowed the Nevada skyline to showcase a jaw-dropping backdrop behind the couple. The altar, which was adorned with green ivy, perfectly fit the wedding's aesthetic of simplicity and elegance. The ceremony location was thoughtfully selected for its expansive access to views of the property grounds and magical palm tree borders that created an intimate and deeply peaceful environment. As the couple said "I Do" to one another, their love was magnified by the stunning scenery around them.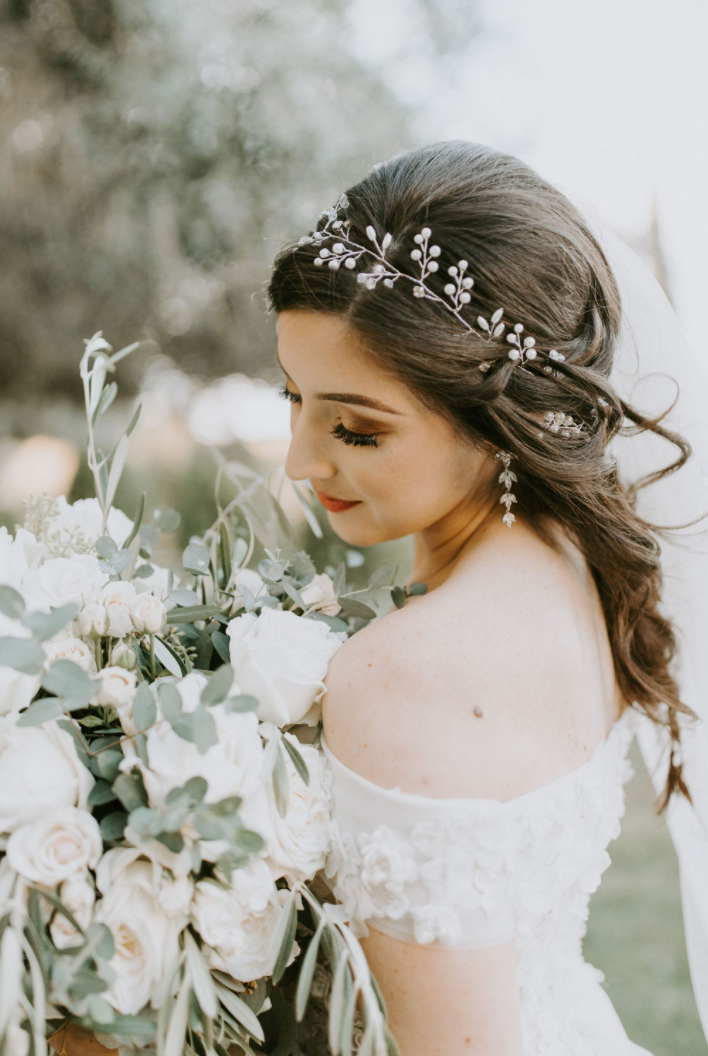 Valerie's bridal look was an ode to her love of fairy tales, with a modern and elegant twist! She paired her off-the-shoulder, lace ball gown that boasted jewel-detailed sleeves with an intricate tiara and delicate veil to complete the look. As a very special "something blue," baby-blue pumps guided Valerie down the aisle. Her iconic, first-look moment was photographed on the Piazza staircase, which was made for the most memorable moments, featuring architectural details that perfectly complemented the bride's extravagant entrance. For the groom's style, James wore a classic black tuxedo with a green floral lapel to match his bride-to-be's bouquet.
For post-ceremony photos, the couple posed in front of the distinctive resort's cypress trees and green vines located in the Green Valley Ranch garden, capturing a classic and enchanting wedding day vision.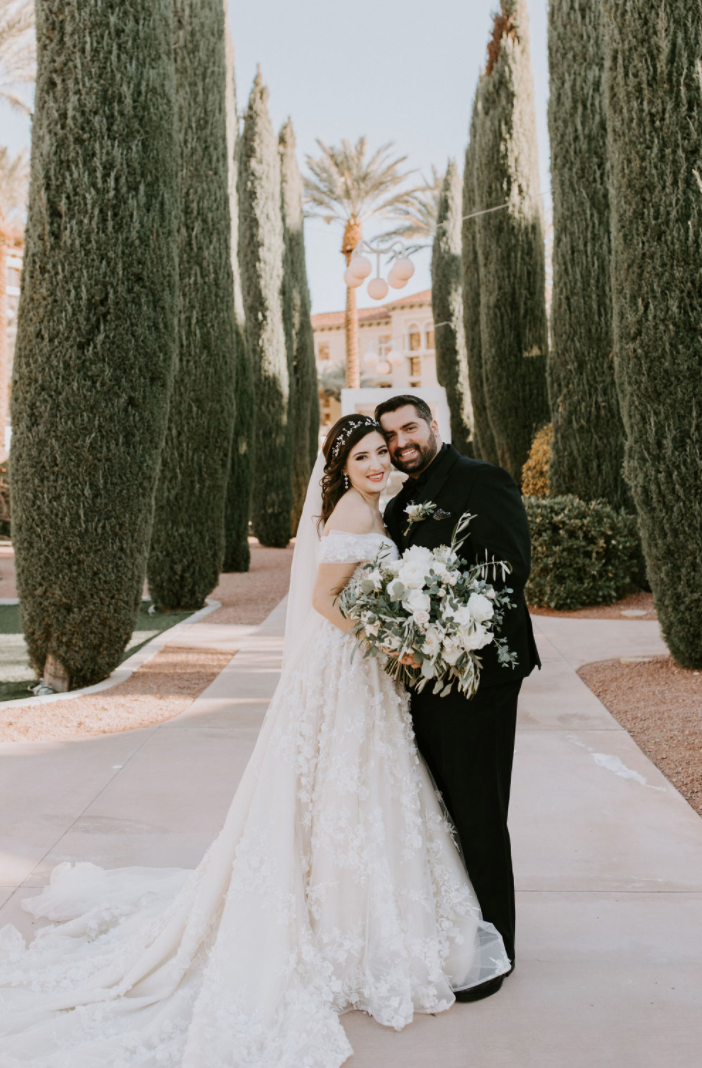 James and Valerie seamlessly transformed their wedding day vision into a picturesque reality through the
Green Valley Ranch
Resort's perfect outdoor venue. The stunning architecture and design, as well as the open, outdoor floor plan and lush garden greenery, make this venue one of our top picks to celebrate your special day with your love, family and friends. If you're looking for a memorable and enchanting venue to host your nuptials like Valerie and James, look no further than this equal parts effortless and elegant Las Vegas location!
We know you only deserve the best, that's why we only partner with brands we trust and love! This article is sponsored and may contain some affiliate links.