7 Reasons Why Your Destination Wedding Should Be At The Beach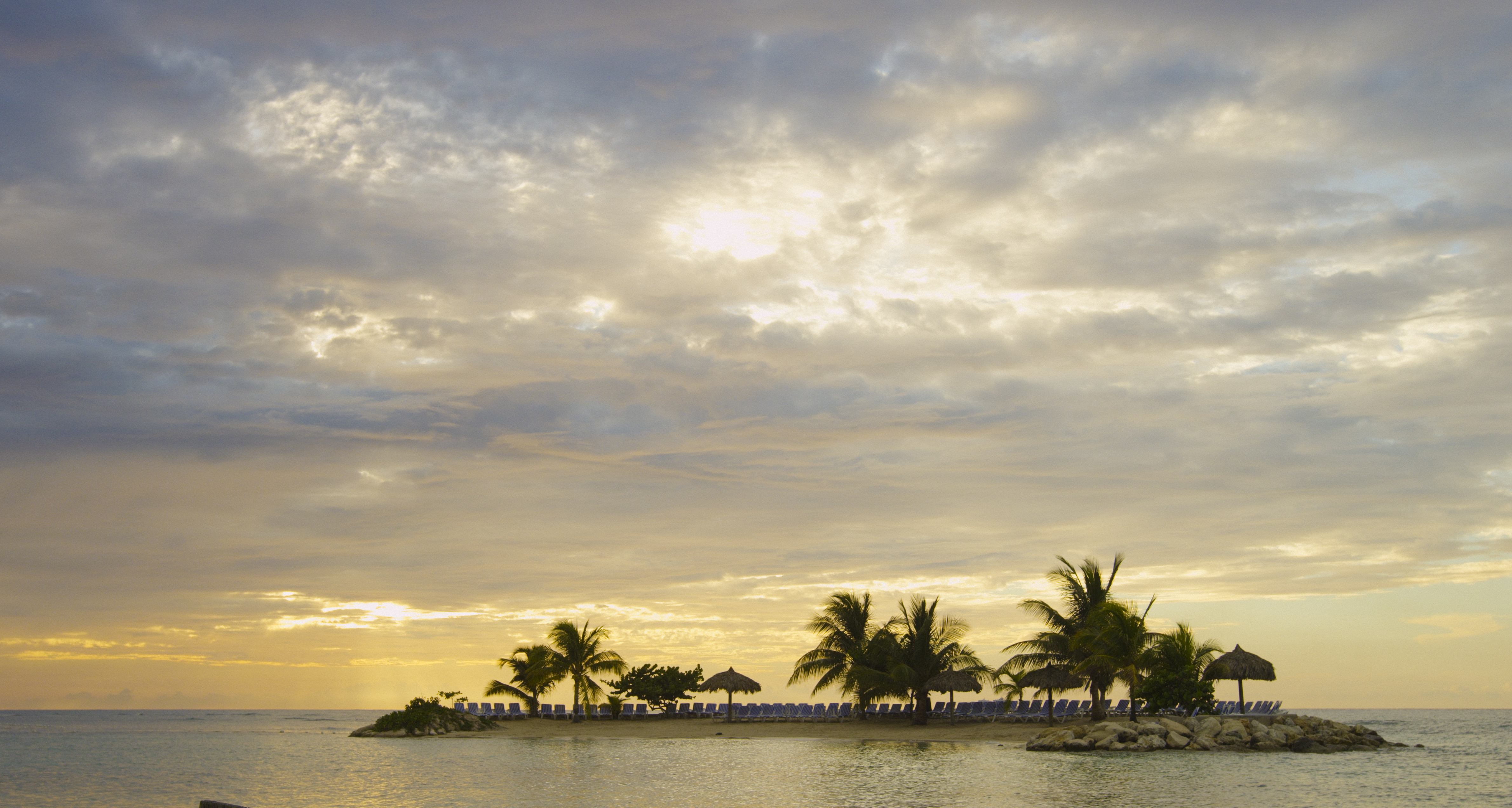 Beach weddings are always a top choice for brides-to-be.  If you are looking for a unique yet relaxing wedding experience for you and your guests, you should definitely consider a destination beach wedding. Who wouldn't love a good beach vacay with your favorite 80+ friends and family? From white sand beaches to gorgeous palm trees and sunny skies, tropical wedding destinations, like Mexico and the Caribbean, are becoming increasingly popular and it's not hard to see why. With crystal-clear waters and breathtaking beach views, more and more couples are saying "I Do" to celebrating their big day in the Caribbean and Mexico. Not convinced? Here are 7 specific reasons to consider one of these beach destination-wedding hot spots.
1.  Beach Weddings = Destination Relaxation
We like to think of a destination wedding as a vacation and a celebration rolled into one! While a destination wedding requires that you and your guests travel, you and your guests can immediately unwind upon arrival. With soft sand in between your toes, the warm sun on your skin, gorgeous blue waters, and A+ hospitality (more on that below), your destination wedding will be an epic escape for you and your guests.
2. Gorgeous Views
Get ready for breathtaking views and gorgeous hues. One of the perks of having a beach wedding in the Caribbean or Mexico is that it's going to inevitably be gorgeous. Just imagine all of the stunning wedding photos and Instagram pix that will come out of it! Let nature be your beautiful backdrop.
3. Activities and Entertainment Built In
Many destination wedding venues offer shopping, entertainment, and even casinos so your guests will have a blast with the seemingly endless amount of ways they can unwind and have fun. Choosing a beach-wedding venue means built in activities, like swimming, snorkeling, and beach volleyball -- not to mention romantic, long walks on the beach. Got friends who are parents? The beach is the perfect place for kids to let loose and the resorts we highlight below are all kid-friendly!
4. Reliable Weather
If you are opting into a destination wedding in Mexico or the Caribbean, the good news is that you can count on many more sunny days than rainy ones! As long as you plan your wedding according to the warm seasons, the likelihood of an extreme weather condition happening at a beach is very unlikely. So, rest assured that you'll have one less thing to worry about on your big day.
5. Kick Start to Your Honeymoon
With gorgeous views and breathtaking backdrops, there is no need to rush off to a new location. You can simply jumpstart your honeymoon at your wedding venue! If you don't want to travel right after the wedding, consider posting up at your wedding venue for a few extra days. Not only will you be saving a lot of money, but also time - so you can spend those extra invaluable hours enjoying life as a newlywed couple.
6. Your Feet Will Thank You
Beach weddings are usually a more laid back and casual vibe, so you can totally wear comfy flats or even no shoes during your ceremony and reception. Don't get us wrong, we love a good pair of high-heels, but 8+ hours in a new pair of shoes kind of sounds like torture that you don't need on your big day.
7. All-Inclusive Options
One of the BEST perks about having a destination wedding at the beach is that many venues offer super affordable all-inclusive wedding packages. All of the Holiday Inn Resort locations are kid-friendly, ideally situated with thoughtful amenities and best of all, they carry an excellent bang for your buck. From food and drink to built-in activities, you and your guests don't have to break the bank to have a great time. Often-times, these resorts will even offer the wedding ceremony for free when a certain number of guests RSVP and book rooms. Your dream destination beach wedding could actually be MORE affordable than staying stateside.
More like this