How to Make a Grand Getaway at Your Wedding
With all the details you have to think about while planning your big day, one thing many couples often overlook is the grand getaway. After you've wowed your guests with your big entrance, the delicious meal, and that epic dance party, you probably won't want the night to end. So sweeten the deal and go out with a bang! Here are 6 unique ways to bid adieu to your guests and ride off as newlyweds in style.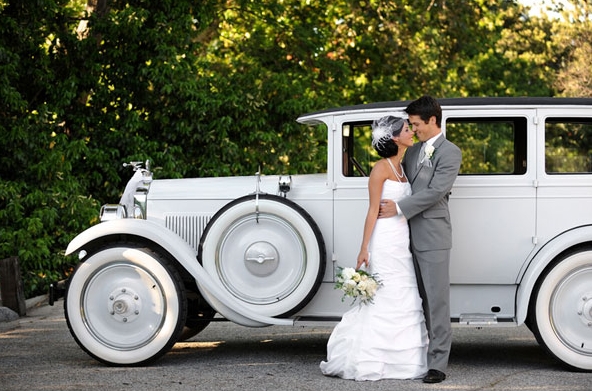 Photo by My Sweet and Saucy 
1
Own your exit with an old-fashioned car.
Consider renting an old-fashioned car for your grand exit. Tie a few empty cans to the bumper and hang a home-made "just married" sign in the window, and you're set for a classic sendoff…just like in the movies. The pictures you'll get from this getaway will look great at the end of your wedding album, hung on the wall of your entryway, or on your thank you notes!
2
Hop in a horse and buggy.
If you love horses or are just into the classic, romantic charm of a horse-drawn carriage ride, this is the getaway for you. Just be sure to have the driver bring a heavy blanket to keep you and your new spouse warm as you leisurely make your way home.
3
Take a trolley. 
For couples getting married in a city where trolleys are iconic fixtures (think: New Orleans or San Francisco), leaving in a trolley can be the perfect way to bring your wedding locale's personality into your wedding. The best part? All of your nearest and dearest can join you when you depart if you're not ready for the night to end just yet.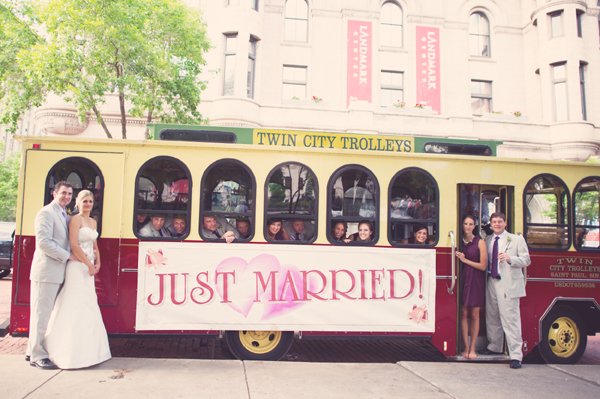 Photo by Paper Antler
4
Hail a taxi.
Whether you're getting married in New York City or somewhere more rustic, a yellow cab will guarantee you a special sendoff. Have your wedding planner step out and hail you a cab (if you're in the city) or call a local cab company to reserve one in advance. Either way, make sure to affix a "just married" sign in the window for some great photos…the pop of yellow will really brighten up your wedding album!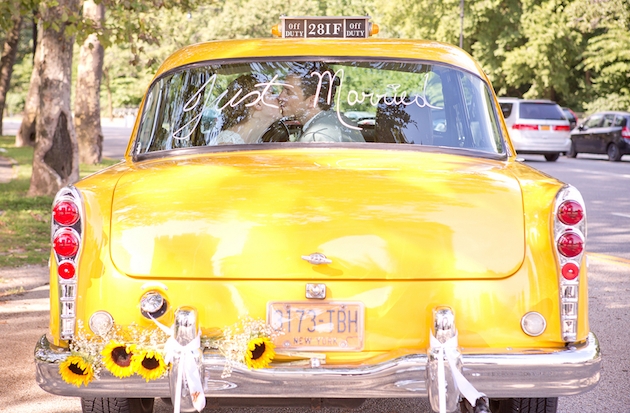 Photo by A Guy A Girl Photography
5
Bike it off. 
For adventurous and athletic couples, or for those who just simply love a good bike ride, why not end the night on a tandem bicycle? Or, grab a pair of his and her bikes (complete with "just" and "married" signs) for a fun twist. Make sure to ask your bridesmaids gather your dress up securely, and then you're ready to ride off into the sunset!
Photo by Kate Headley
6
Have fun with a pedi-cab. 
Are you hosting an eco-friendly wedding? Ride off into the night courtesy of some man-powered wheels. Consider booking with a local company to ensure you have a skilled driver at the helm…you'll get to take in the scenery of your wedding locale as you head back to your hotel. Even if you're getting married where you live, this is a fun way to take in the city on your wedding night.
More like this