Ideas
Swift and Stunning: Why Modern Brides are Loving These Ready-to-Ship Wedding Dresses
Exclusive access to expert wedding planning advice and resources from top industry professionals.
Are you ready to say "I do" and embark on the next chapter of your life with your one true love? If wedding planning has you knee-deep in decisions, one of the most critical choices is finding the perfect wedding dress. But what if time is running short, or the thought of waiting for months for your dream dress is too much to bear? This is where ready-to-ship wedding dresses come to the rescue! Ideal for the bride who may be a bit of a procrastinator or whose wedding date is just around the corner, these gowns are like a bride's best friend. If you're new to the world of ready-to-ship wedding dresses and feeling unsure about whether they're the right choice for you, we've got all the inspiration you'll need to select a ready-to-ship wedding dress for your special day!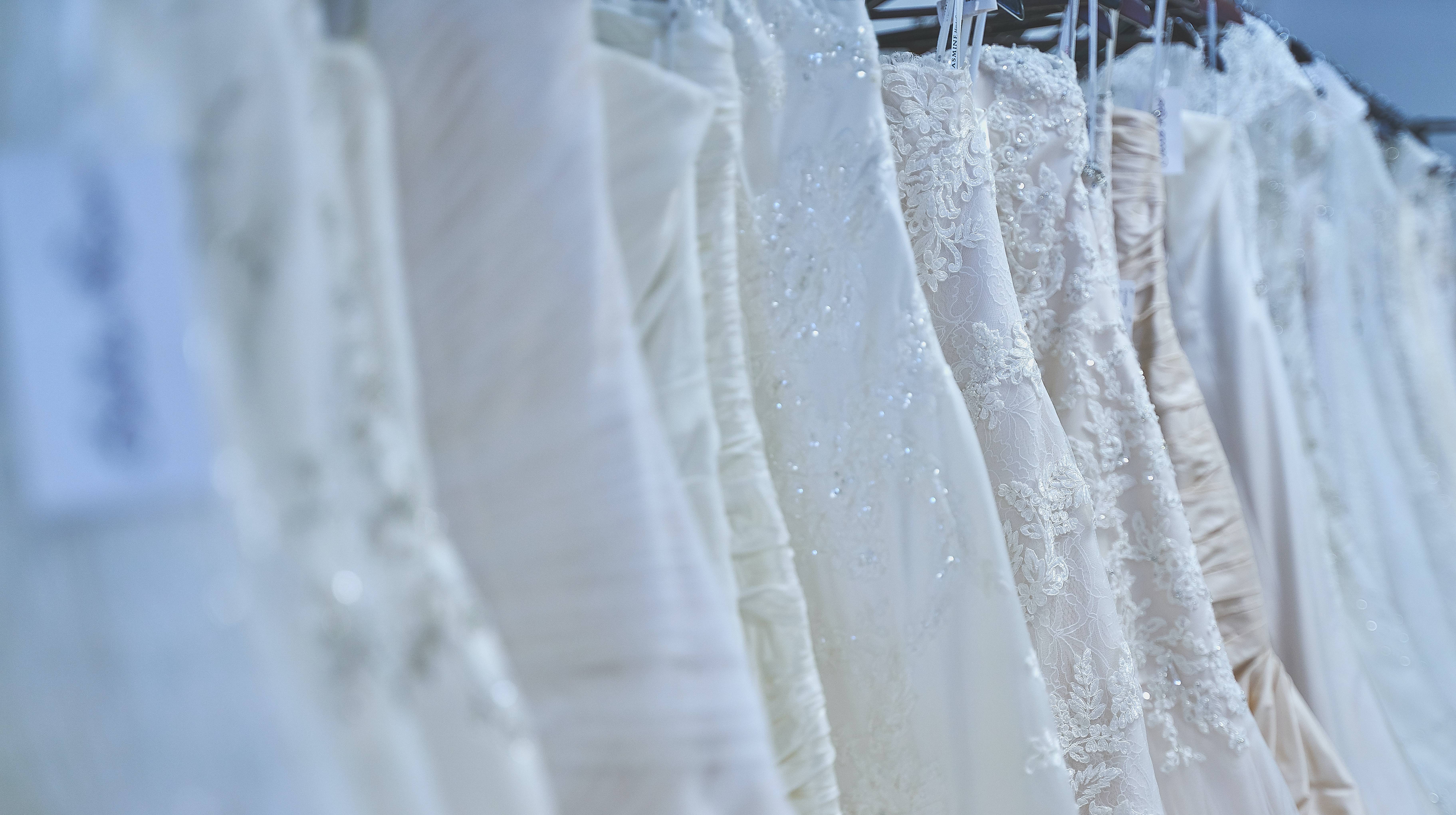 Why Ready-to-Ship Dresses are Worth the Hype
When planning your wedding, staying within budget is a top priority, and ready-to-ship wedding dresses can be a game-changer in this regard. These dresses often come with a more budget-friendly price tag than their made-to-order counterparts, allowing you to allocate your resources to other crucial aspects of your big day, such as the venue, catering, or photography. The cost savings can significantly impact your overall wedding expenses, ensuring your special day remains within budget without compromising your style.
One of the best aspects of ready-to-ship dresses is the certainty they provide, which made-to-order gowns sometimes can't. You won't have to wonder whether the dress will meet your expectations or fit perfectly when it arrives. What you see is what you get, and trying on the dress in person eliminates any potential surprises or disappointments.
Moreover, the instant gratification of choosing a ready-to-ship wedding dress is a remarkable perk. You can find your dream dress, try it on, and leave the bridal boutique with it on the same day, freeing you from worries about its timely arrival or perfect fit. Whether you have a specific style or aesthetic in mind, you can easily find a wide range of options, from classic to trendy. Many bridal boutiques even offer a carefully curated selection of ready-to-ship dresses from top designers, allowing you to achieve that designer look without the lengthy wait or a hefty price tag.
Make a Statement with These Fun Mini Dresses
Lulus
White Sequin Mesh Long Sleeve Mini Dress
Shine bright in this White Sequin Mesh Long Sleeve Mini Dress, a dazzling choice that features a sparkling sequin-embellished mesh overlay, long bell-style sleeves with feather-trimmed cuffs, and a curve-flaunting silhouette, perfect for adding a touch of glamour to your big day!
Reformation
Zenni Dress
The Zenni Dress is the epitome of flirty-chic elegance, with its graceful high neckline cascading down to a fitted waist, creating a flattering A-line silhouette, and a playful touch added by the slight V-neck shape at the back.
For Love & Lemons
Etta Mini Dress
Turn heads in the Etta Mini Dress, a fully lined wonder with an alluring hidden back zipper closure, show-stopping exaggerated puff sleeves featuring ruched details at the seams, a captivating back cut-out detail, and faux button loop accents that effortlessly blend charm and allure.
Fall in Love with These Flirty and Fabulous Midi Dresses 
House of CB
Sienna Strapless Satin Corset Dress
Made from our lustrous silk satin that elegantly skims your curves in delicate ivory, it has a strapless silhouette that beautifully highlights your décolletage.
Bronx and Banco
Megan Bridal Midi Dress
Enhance your bridal look with the Megan Bridal Midi Dress, adorned with intricate mesh and lace detailing and elegantly structured shoulder pads.
Bronx and Banco
Mademoiselle Bridal Midi Dress
Dazzle your guests in the Bronx and Banco Mademoiselle Bridal Midi Dress, a sleeveless stunner featuring a sweetheart neckline, a mesmerizing display of allover sequins, a flattering midi silhouette, and a convenient back zip closure that exudes timeless elegance for your special day.
Embrace Timeless Beauty with Long Wedding Gowns
Viktor & Rolf
Penelope Strapless Bow-Back A-Line Wedding Gown
With a breathtaking cathedral train and a striking line of bows, the Penelope Strapless Bow-Back A-Line Wedding Gown adds a touch of unparalleled grandeur to your wedding day look.
Watters
Clara Plunge V-Neckline Wedding Gown
The Clara Plunge V-Neckline Wedding Gown embodies the enchantment of vintage Victorian allure, featuring a dramatic plunging v-neckline, a captivating low open back adorned with an artful tie detail, and the graceful addition of billowy sleeves, infusing a touch of contemporary elegance into this silky masterpiece.
Mac Duggal
Ruched One Shoulder Slit Gown
Step into the spotlight with this Ruched One Shoulder Slit Gown. Designed in a captivating one-shoulder silhouette, this gown exudes elegance, featuring a gracefully ruched skirt that cascades with a playful thigh-baring slit.
Ready-to-ship wedding dresses are a fantastic option for brides who want to skip the wait, stick to a budget, and have a stress-free dress shopping experience. With the right research and preparation, you can find a beautiful dress that makes you feel like a true bride on your special day.
Plan your wedding like a pro.