This Endlessly Elegant Santa Barbara Wedding is a Black Tie Dream
Nothing could keep Maggie and TJ apart. After meeting in California, the two Texas natives kept in touch for several years until they could finally reunite out west. After the lovebirds celebrated four years, TJ decided it was time to pop the question, and the sweet pair tied the knot this past September in an oh-so-romantic ceremony overlooking the ocean. Catch a glimpse of their gorgeous big day...
Tell us about your big day!
Our destination wedding was magical. We were married in a gorgeous historic church surrounded by our closest family and friends, followed by an indoor-outdoor dinner and reception with ocean views at my favorite resort in Santa Barbara. It was everything we wanted and more!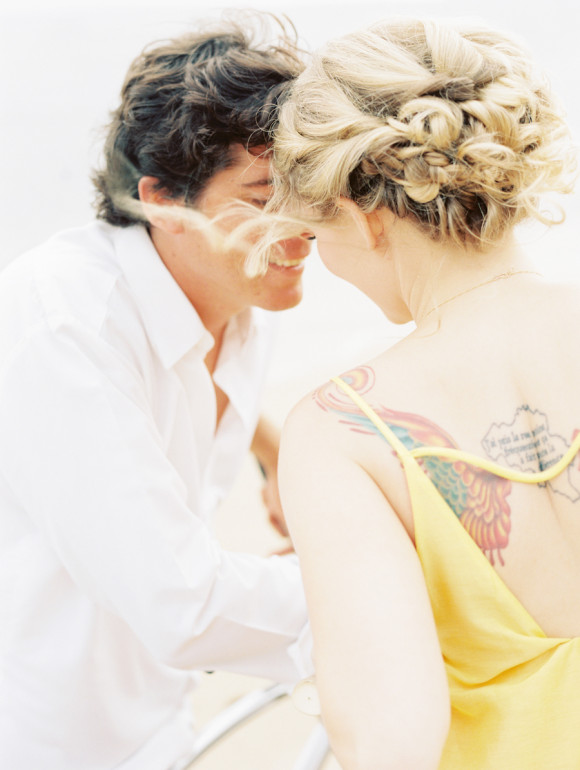 Now, let's get some background. How did you and your S.O. meet?
We are both originally from Houston, Texas but met through friends in Los Angeles while TJ was completing his residency at USC and I was in the city for a semester-long journalism internship. We didn't start dating right away, because after the internship, I moved back to Texas to finish college. We kept in touch during the next couple of years, and once I moved back to the West Coast, we started dating.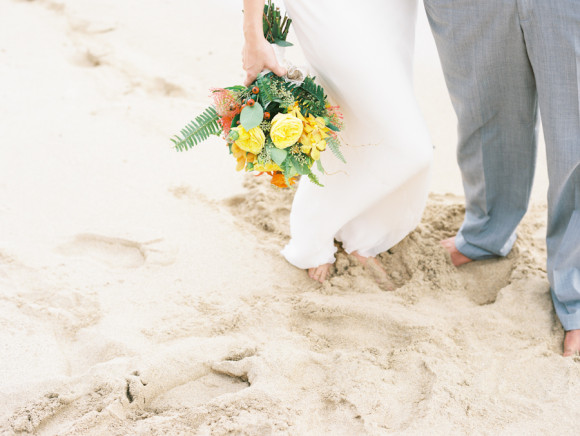 And how did the proposal go down?
On the last night of our vacation in Cabo San Lucas, TJ asked that we get ready for the night early, so we could enjoy a sunset beach walk and bottle of wine before dinner. We were sitting on a blanket watching the sunset, sipping Altamura Cabernet with one of our favorite bands, Local Natives, playing softly in the background. TJ got down on one knee and said, "I've had the best last four days on vacation with you and the best last four years of my life dating you, and I want to spend the rest of my life with you. Will you marry me?"
When it came to the wedding, what was your overall theme and vision? How did you bring it to life?
I wanted our wedding to be elegant and timeless. I wanted a little bit of shine and color but nothing too over-the-top, because our ceremony and wedding venues were already so beautiful that I didn't want to take away from their natural beauty. Our florist used mercury accents and soft white and natural-colored florals to help bring this vision to life. I think our guests were our best decoration. Nothing is more elegant than a room filled with your favorite people in black-tie attire.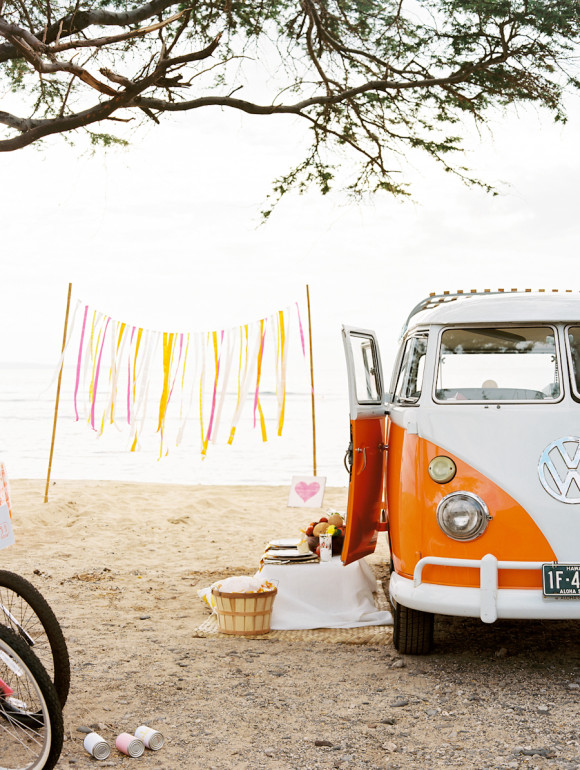 What part of wedding planning came as the biggest surprise?
Interestingly, I don't think I was really surprised or shocked by anything. I've had a lot of girlfriends get married over the last couple of years who gave me the rundown on what to expect. As a public relations professional, I'm also used to working with timelines and vendors. My wedding planners also did a great job preparing me for what was ahead! We were lucky that we didn't have anything difficult or crazy happen during our wedding planning process, like some of the horror stories you often read about.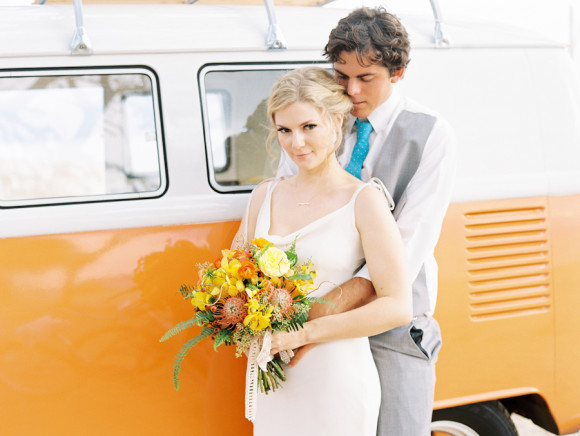 What was the most helpful piece of advice someone gave you about wedding planning?
My matron of honor told me to pick three things that matter the most to me and let everything else fall into place. This saved me from focusing too much time (or money!) on the small things that weren't important.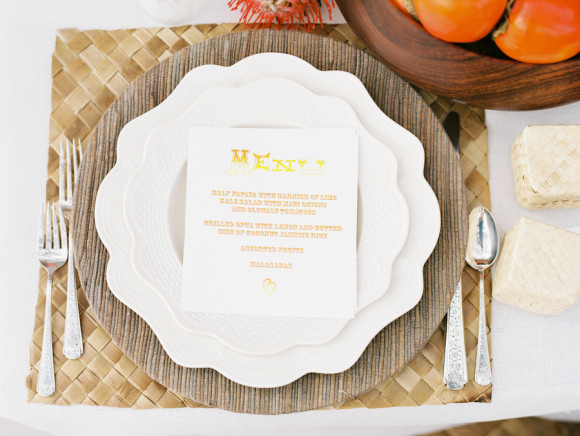 Now that you've been through it yourself, what is the one thing you think all engaged couples should know before they plan the big day?
Wedding planning should be fun! Throughout the planning process, my husband was so sweet and would regularly check in with me and ask how I was feeling and whether I was enjoying the planning. The answer was always yes. I recommend doing regular check-ins with each other, and if you're not enjoying what you're doing, maybe your planning should go a different direction. Enjoy the time that you get to celebrate with your fiancé, closest friends and family, because it will be over before you know it.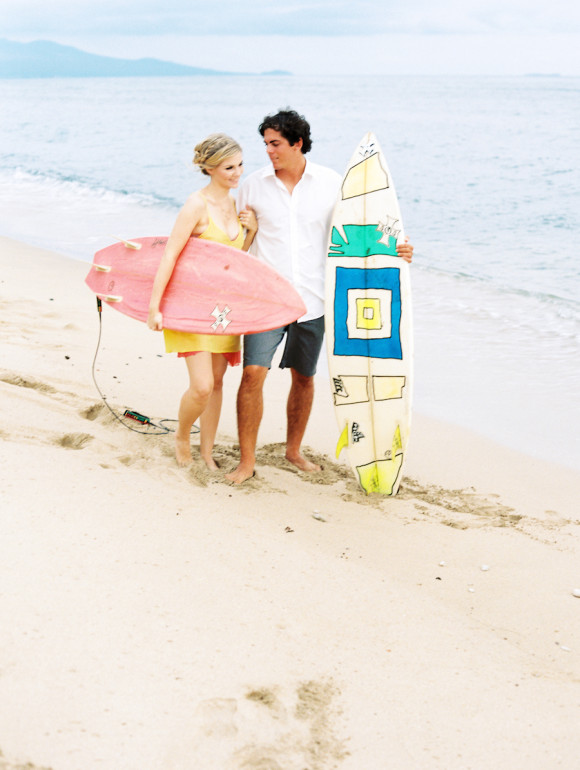 VENDORS
Venue:
Trinity Santa Barbara
and
Bacara Resort & Spa
Photography:
Jessica Castro Weddings
Event:
HoneyFitz Events
Florist:
Ella & Louie
Band:
Lucky Devils Band
Lighting:
Bella Vista Designs
Linen:
La Tavola Fine Linen
Stories you might like