A couple on their wedding day pose.
Ideas
Etsy Wedding Decor You Need to Have at Your Reception
Exclusive access to expert wedding planning advice and resources from top industry professionals.
When it comes to your wedding reception, you definitely don't want to miss out on certain essentials and/or settle for basic decor! Sure, you got the flowers and the venue set up, but things like paper napkins, champagne glasses, and photo booth props don't have to be boring. That's why we are happy to let you know that we found so many adorable decor items on Etsy!  But on Etsy, there are so many cute and unique wedding essentials, decor, and more that you wouldn't even think that you needed. That's why it's one of our top choices for finding items for your wedding day reception. So we've put together a list of the cutest Etsy wedding decor items that you will not only want, but need to have for your reception.
1
A personalized drink sign.
Having a 
Personalized Drinks Sign
 is perfect to set up at the bar!  It gives you the chance to create a couple cute drinks for your guests to enjoy.
A 
Cards Box
 is a wedding essential! It is an organized and safe way to collect envelopes from guests so they don't get misplaced.
Personalized napkins
 are so cute!  They're perfect for the bar, cocktail hour, dessert, and you can customize it with your names, a romantic phrase, or even your wedding hashtag!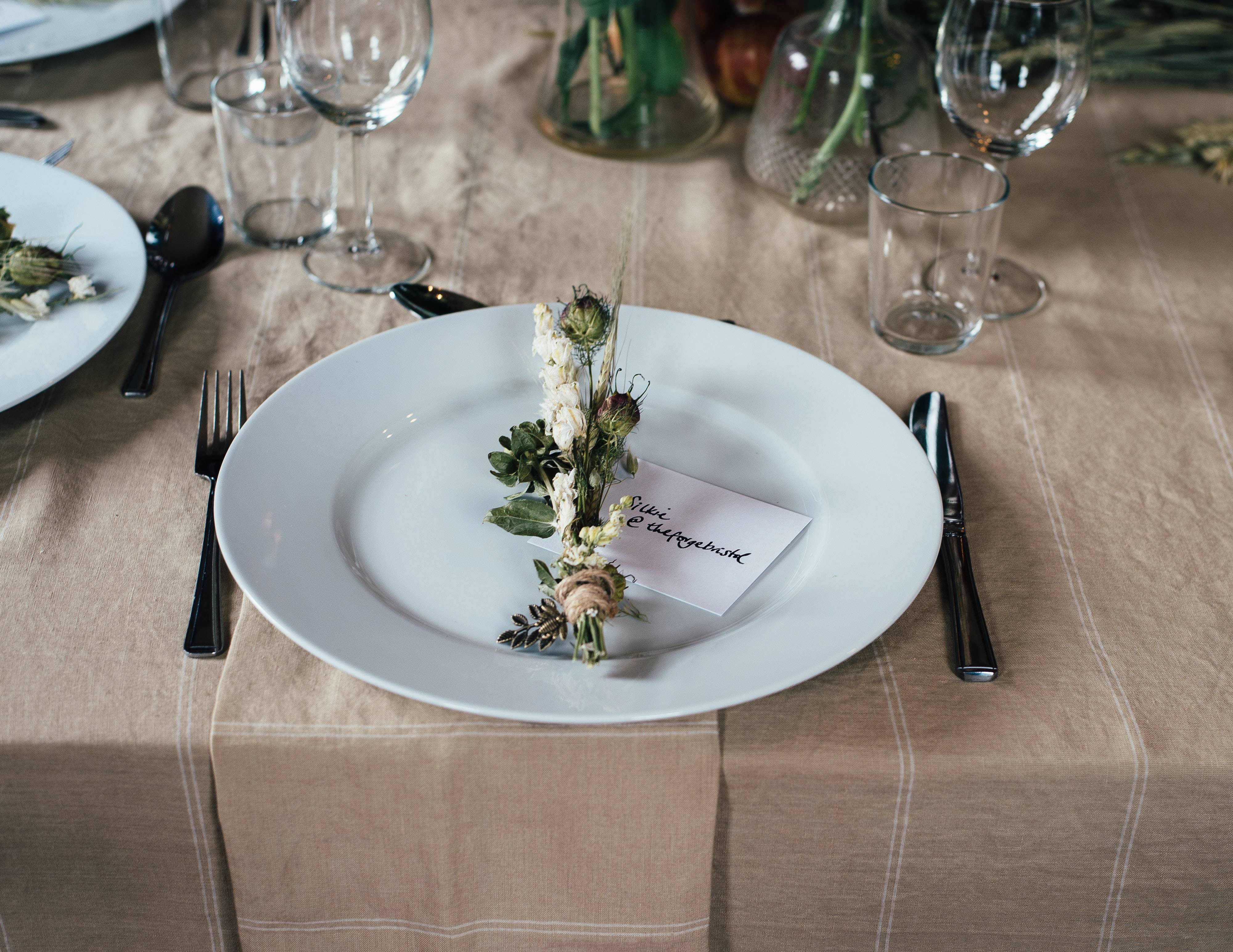 Wedding Mad Libs
 are so much fun for your guests to do, and they become the funniest and most memorable letters for the bride and groom to read!
6
Personalized flip flops.
When your guests feet start to hurt from dancing all night long, don't let them go barefoot or have to sit down to take a break! Have some 
Personalized Flip Flops 
handy!
Don't settle for basic hats and sunglasses, Etsy 
Wedding Photo Booth Props
 are so cute and themed perfectly for wedding photos!
Customizable 
Wedding Backdrops 
on Etsy are so beautiful for photos! You and your guests will love taking pics in front of it!
Personalized Stamps
 are perfect to decorate goodie bags for guests to take home desserts or goodies from the candy bar! You can use it to stamp your thank-you notes as well!
10
Engraved champagne flutes.