9 Date Ideas That Make the Most of What Little Daylight We Have Left
Now that we've turned the clocks back an hour and the days are getting shorter, it's time to get creative with daytime date ideas that make the most of the sunlight! Here are nine awesome ideas to try ASAP.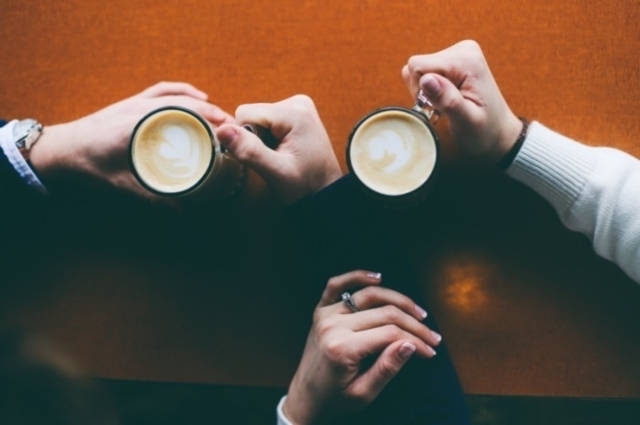 1. Grab a cup of coffee at a local cafe.
Seize the day with a morning date at your local coffeehouse. Meeting earlier in the day will give you plenty of time to spend together, and a coffee shop is the perfect place for good conversation.
2. Have breakfast in bed.
Cook breakfast together (with all the fixins,' of course), then snuggle up with a good rom-com or a marathon of your favorite sitcom!
3. Take a daycation.
What's more fun than exploring a new place together? Pick a nearby town you've never been to, and take a day trip. Don't make too many plans, and see what you stumble across...
4. Embrace the outdoors.
 Take advantage of the season before the temperatures plummet! Plan an afternoon hike, or cover even more ground with a bike ride.
5. Catch an afternoon movie matinee.
The theater will likely be way less crowded—giving you a chance to catch the newest flick at the top of your list—and you might even snag a discount. Use your savings to splurge on a big bucket of popcorn to share!
6. Try a new brunch spot.
Eggs bennie and Bloody Marys, anyone? Try a new brunch spot with your date and indulge in a morning cocktail!
7. Visit a museum.
Take in a little culture at a nearby art or science museum. You'll have a blast walking around hand-in-hand, learning something new!
8. Hit up the farmer's market.
 Stroll around the market and pick up some local produce. Afterwards, you can head back home and whip up something delicious with your finds!
9. Pack a picnic for the park.
Make a couple of sandwiches, pack up some snacks, and bring along a bottle of champagne. Oh, and don't forget the blanket!
Want more date ideas?
5 Ideas for Coming Up With More Creative Date Nights
15 Couples Doing Date Night Right on Instagram
Eight Date Night Ideas that Require You To Get Your Hands Dirty
More like this