The Busy-Bride's Guide to Wedding Stationery Print Methods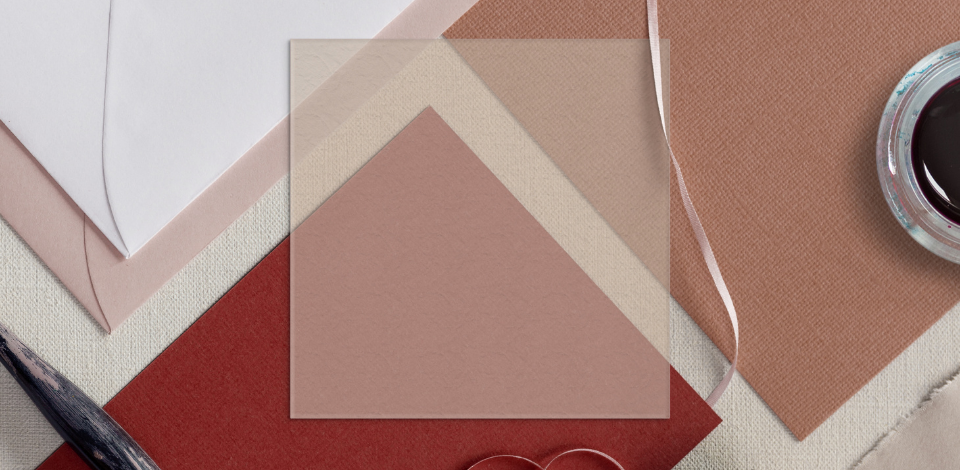 In partnership with Wedding Paper Divas. Finding the absolutely perfect wedding day stationery doesn't need to be complicated. From browsing designs on Instagram, bookmarking your favorite artists, and teaching yourself major need-to-know terms, finding your ideal suite can seem like a daunting project.
If you don't know where to get started, we've created this handy wedding stationery guide to give you the low-down on print styles and paper qualities. Essentially, it's everything you need to know for finding oh-so-marvelous wedding save the dates and invitations. Read up on these seven terms and you'll have that "I do" stationery crossed off your
task list
in a snap.
This is one of the most popular paper types, which is favored by classic and modern nearlyweds alike. Signature matte is a lovely way to show off color, designs, and photos. If you have your eyes set on a
beautiful card
with bright hues and vivid images, this is your ultimate stationery pick
Signature texture is a favored printing style by many brides and grooms, too. If you have an over-the-top adoration for typography and larger-than-life watercolors, you'll need a card that'll really make your writing pop. With a soft matte texture, this paper blends polished fonts and rich designs for a personalized announcement.
For couples who go wild for touches of sparkle and glam, pearl white shimmer paper is the way to go. This iridescent paper adds glow and glimmer to save the dates and invitations. For brides planning fairy tale "I dos," the shimmer adds a serious romantic flair that looks magical.
4.
Premium double thick matte.
This ultra-thick paper is simply marvelous if you're dreaming of a wedding with loads of elegance. For soon-to-be newlyweds who want to make an impressive statement, premium double thick matte is absolutely striking. This page adds a little extra finesse for a personalized suite that's high on style.
5.
Signature premier paper.
If you're craving some deluxe paper choices, start with the signature premier paper. If you and your S.O. are looking to add a little pizzazz to your stationery, this paper is wonderful for special and unique designs. You can choose between foil details (copper, silver, yellow, and rose gold), letterpress type, and laser-cut cut-out details. There's even a thermography effect, which is a combination of heat and resin to create a 3-D look.
This high-end and soft-to-the-touch paper is absolutely darling for those art-deco-inspired weddings. For couples that adore rich history, this printing technique has a serious vintage flair with luxe cotton emerging in the 15th century. It's made from cotton and it's tree-free which yields stunning designs on its ultra-thick fiber.
There's luxurious, and then there's luxurious.
If you're the duo that values quality, ultra-luxe cotton was designed for your
stationery
. This soft cotton is also tree-free and provides a flawless canvas for calligraphy. With you and your partner's refined flavor palate and eye for posh decor, your wedding will be the height of elegance and sophistication.
More like this