Receiving a wedding invitation is always exciting. Who's tying the knot this time? Is it family or friends? Depending on the couple who sent you the invitation, the news can be totally unexpected or a long time coming. Either way, it's always a pleasant surprise.
As you read the details of where and when the big day will take place a flash of memories of all the times you spent with the soon-to-be married couple flood your mind. Then eventually, either right away or in a few months, a singular question arises as the dust settles: what is the perfect wedding gift? ...and the search begins!
Some wedding guests love giving gifts, while others may feel anxious and aren't quite sure if they should give a gift or how much to spend on wedding gifts when weighing their financial constraints.
Trying to choose a great gift for the happy couple while sifting through a huge selection on their registry program may sound like a daunting task, even if it's a universal registry, but the best gifts come from the heart.
While being invited to lots of weddings should be something to smile about — after all, it means you have friends and family that want to celebrate with you — lots of times, the task of buying wedding gifts for all these couples is nothing to smile about.
Is the married couple more into remodeling their cozy nest with some fancy home decor such as throw blankets or would the happy couple truly appreciate your contribution towards their dream honeymoon. Below is some simple registry advice that'll help you search for the best wedding gifts while not spending all the money you have in your wallet.
So have fun with it and don't stress! There's more than a few easy tricks that'll help you save on wedding gifts (without making you look stingy).
---
Wedding Registry Tips for Wedding Guests
 1. Go to a different store 
Just because the couple registered for an item at Macy's doesn't mean you need to buy it at Macy's. If you can find the same item on sale at a different store or online, go for it! Just remember to take the item off the online wedding registry list so the couple doesn't get duplicates, and always get a receipt. 
Pro tip: A different store is fine, but a different wedding gift is not. The couple likely spent time researching appliances and picking out the perfect stand mixer. If you buy the wrong one, the couple will just need to go through the hassle of returning it. 
---
2. Piece together themed wedding gifts
Maybe the stand mixer is way over your price point, but the cookie sheets, rolling pin, and cooling racks are right up your alley. Combining a few smaller items in the same family tree to create a larger themed gift shows you put thought and care into choosing the gifts (even if you put in less cash). Get creative! 
Our Table
Marble Rolling Pin
orgeous marble rolling pin is as useful as it is elegant Contrasting wooden handles and cradle
3. Add small extras to the main attraction 
Maybe you can only afford to purchase one item on the registry, but it doesn't really feel like it's enough. Add gifts! Throw in a few extras to make the wedding gift extra useful. That cast-iron skillet would pair nicely with a recipe book, while a coffee maker and some fresh grounds from your favorite local shop are a perfect match, and a set of wine glasses just begs for a bottle of vino. These useful items could mean the world to them!
Our Table
Stemless Wine Glasses (set of 12)
Ideal for serving red or white wines Stemless design fits comfortably in your hand
4. Go in on a group gift 
Buying all the couple's bedding on your own? That'll add up. But if you and your siblings, cousins, or friends pitch in for one or two big-ticket items, it's definitely do-able. In the end, you might end up spending only $50, but the couple walks away with a high-end wedding gift. It's a win-win, literally. 
Bed Bath & Beyond includes an option on their registry called
Group Gifting
designated for their higher priced items. This allows any number of guests to contribute to a single item, whether it's $1, a chunky portion of the balance, or the entire amount is up to you. Help complete their new marriage life while you save!
---
5. Spruce up the packaging 
There's nothing all that special about bath towels, but consider wrapping them up in a wicker basket with a big white bow. You've just upped the ante in the gift-giving game (and you'll have the cutest wedding gift on the present table).
One thing to keep in mind during this special time is that, although giving gifts is customary at weddings—nearlyweds may have even put together a comprehensive wedding registry full of goodies, big and small—guests aren't obligated to purchase a gift. Your presence alone is the true gift that the happy couple will be thankful for. An actual gift is the cherry on top.
---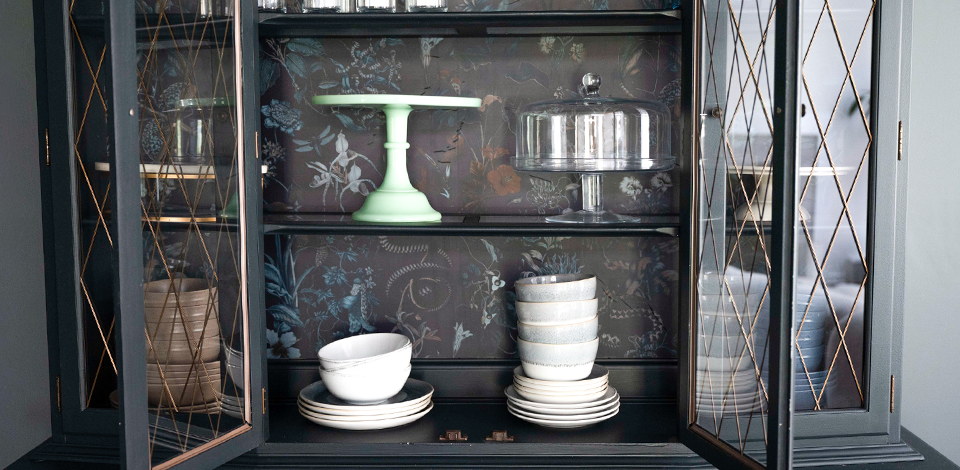 Splurging vs thrifty (& everything in between)
Think of how well you know the couple. Are they family or co-workers? Besties or acquaintances? The type of relationship you have with either of them should influence how you shop for their wedding gift. That, coupled with your own financial situation will help steer you in the most affordable direction.
Sometimes couples register for expensive items because they know their relatives want to splurge on them...not because they expect you to buy them fine china. Also, most stores offer couples a discount on items on their registry that no one buys for them. So they may be registering for the expensive gym equipment with the intention of buying it for themselves with a 20% discount after the wedding.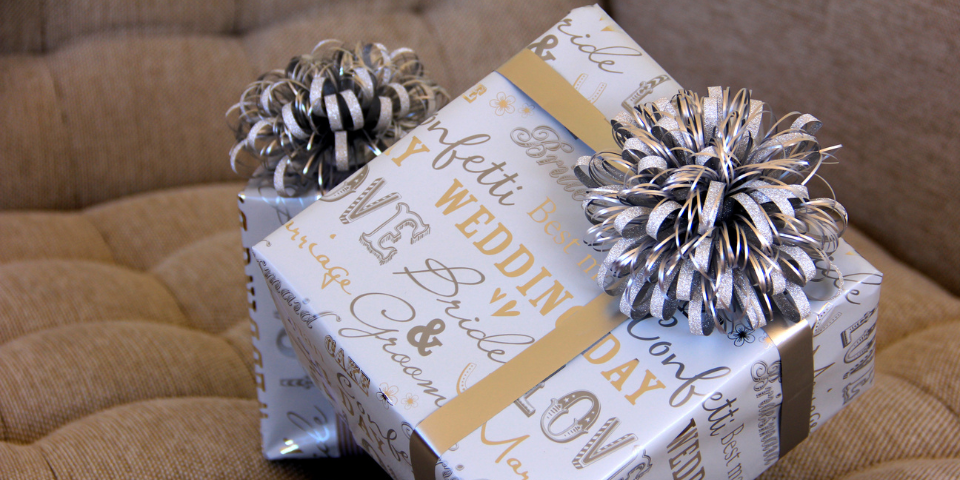 ---
The etiquette of giving cash gifts
Some may claim that giving cash as a wedding gift remains a faux pas, but it's really up to the couple whose wedding it is. If you know that the couple are flexible with what you give, then more likely than not cash is okay. It's always best to ask someone who's in the wedding party if you still aren't sure.
Some wedding registries have a cash fund that could go towards their honeymoon, a down payment on a house, or straight into a joint bank account. Just remember, whether you give them cash or send them a little something through Zelle, Venmo, or Paypal, be sure to pair it with a heartfelt card containing a personal sentiment and congratulations.
Sure, it might not seem as meaningful, but consider this: Couples constantly wonder how to tactfully ask for just money instead of stuff. The truth is, most would love a little extra cash to offset wedding expenses rather than having guests selecting from a registry. Even if it is full of essentials. If you feel funny about just signing a check, purchase a gift card to the store they registered at or somewhere you know they love.
While you certainly want to give the couple a memorable wedding gift, remember this: Your nearlyweds will remember the wedding day far more than they'll remember who gave them what. Enjoy the wedding day, celebrate in style, and don't stress about the perfect gift. 
---
Wedding Gift Cards
With wedding registries becoming more and more diverse, guests will be happy to know that instead of choosing something particular they can send you gift cards. Now, we can all recall a point in our lives (probably somewhere in our early teens) where we switched from resenting gift cards to hoarding them.
There's no doubt about it: gift cards are some of the most useful wedding gifts you can get. Why not have your wedding registry items just be cash devoted to the places you need it most? If you want to avoid giving a wedding gift that you know will only last a couple of years, think about getting a gift card that will allow the newlyweds to put money towards a new and better model. Gift cards are flexible enough to allow them to choose what they truly want in their lives but directed enough so that you know the cash is going to its intended purpose, instead of just put towards their monthly grocery fund.
Those more old-fashioned guests may appreciate the opportunity to give a wedding gift card instead of straight-up cash (and the couple will appreciate the opportunity to spend it how they want). This is a great option especially for couples who don't have a lot of space for stuff right away but may be moving into a new home in the near future.
Also, remember that gift cards don't have to cover the entire balance of whatever item the couple might want; they can be a great way to whittle down the cost of bigger-ticket items so that couples can budget more effectively and work towards the best version that they can afford.
---
When is the best time to order/buy the wedding gift?
The best time to buy a wedding gift for the nearlyweds is once the wedding registry is up and running. This way you have the most amount of choices to choose from. The early bird gets the worm. So whether you just heard from the groom's mother or you've received a bridal shower invite with the wedding website link on it, it's always better to choose a gift sooner than later.
With that said, many guests end up buying gifts a few weeks prior to the wedding. Although the main idea is to get the gift before the wedding, a lot of registries, including Bed Bath & Beyond, not only extend the gifting period to a few months after the wedding, but also offer an option for the happy couple to choose exactly when and where the gift will be sent. So don't worry if you're a few weeks late, all you need to figure out is which gift will they truly appreciate.
With online shipping, bringing your gift to the wedding is a tradition that's slowly fading out of style. Not only is it an inconvenience for both you and the couple (especially for all those destination weddings), lugging the gift from the ceremony to the reception and then handing it off to the newlyweds for them to deal with, is simply a thing of the past.
The one exception is if you end up bringing cash or a gift card in an envelope with a letter. Anything larger than an envelope, you'll have to ask someone in the wedding party if there will be a table reserved for gifts.
---
Can't make it to the wedding?
Whether you're attending the big event or not, sending a gift is always a kind gesture. Although not required, guests who cannot make it to the couples wedding should take extra care, especially those who are close to the newlyweds, to get a gift.
With a universal registry you don't have to scroll page after page in search for a great gift. For a lot of couples the best wedding gifts are a collection of experiences that the couple will share after their wedding. With the rise of gifting experiences such as date nights, cooking classes, or even helping with the honeymoon expenses, guests have the opportunity to help create and literally shop for a romantic trip.
---
Sending gifts to couples who elope
If a couple you know has eloped and you're wondering if you should give them something, remember that gifts aren't required but of course appreciated. Most of the time elopers don't have a wedding registry and therefore gifting becomes more casual, based on how well you know the couple.
---
The art of buying a wedding gift not on the couple's registry
Wedding registries aren't strict shopping lists—they're just the couple's suggestions to make your life a little easier as a wedding guest. If buying a toaster for your sister or best friend doesn't feel personal enough, straying from the registry is totally okay (as long as you follow these tips). 
The couple registered for a bar cart, but someone already purchased it. You know what they're going to need to go with that bar cart? Booze, glasses, and other bar-related goodies! Help the new couple stock up (but make sure to get gift receipts in case they already have any of the items you buy).
Going off the registry is fine...but be thoughtful about it. If you know the couple well and want to get them a unique gift you know they'll love but wouldn't have thought to ask for, that's totally fine! But stick to the registry if you're buying something they did ask for. For example, if a couple registers for a Dutch oven, they probably chose that particular Dutch oven for a reason. It's not cool to buy them a different Dutch oven just because it's the one you like best.
What to write in the card for the wedding gift
Remember that no one is required to give a wedding gift. If money is tight or you don't know the couple well, it's absolutely fine to not give a gift. Sending a card with a heartfelt letter instead could help express your love and happiness for the newlyweds; it's an inexpensive way to show your love and support for the bride and groom. Even if you gifted them, it's always a great addition to include a few words of gratitude and excitement. But what should you write exactly? You don't need to be a professional writer to send a heartfelt note.
How well you know the couple will determine what you'll be able to include in the letter. If you're not good at making a toast, but you've got a great memory that includes both of them, write it down. If you happen to have been there when the couple first met or you even introduced them, definitely add that in.
Any sentimental or even funny memories at all are always best. If you're still not sure what to add in a letter, simply say how happy you are that both of them found each other and are willing to take their relationship to the next level. Congratulations to them!
Whatever it is you decide to give them, from a simple letter to an item on their registry, remember that the wedding is all about celebrating the couple and their decision to stick together for the rest of their lives, so have fun while thinking of what to give them!
We know you only deserve the best, that's why we only partner with brands we trust and love! This article is sponsored and may contain some affiliate links.