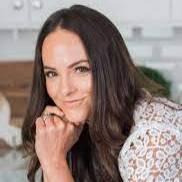 Kelly Leveque
Health, Wellness, and Fitness
Biography
Kelly LeVeque is a holistic nutritionist, wellness expert, and celebrity health coach, and - most importantly - a mom of two little boys based in Los Angeles, California. Be Well grew out of Kelly's lifelong passion for health, the science of nutrition and overall wellness. Guided by a practical and always optimistic approach, Kelly helps clients improve their health, achieve their goals and develop sustainable habits to live a healthy and balanced life.
Kelly is extremely passionate about the science of human nutrition. Driven by the desire to help her clients, and her own intellectual curiosity, she studies the latest research, evaluates competing theories and reads everything. Most importantly, she uses that knowledge to make individualized recommendations for her clients. 
About Loverly
Loverly is a loved and trusted digital destination platform for modern couples who want to simplify their wedding planning process. Since launch in 2012 we have built an incredible library of articles, planning guides and resource checklists to help the ease of planning your big day. Oh and did we mention that we have an entire network of wedding planners, photographers, florists, designers, and real couples that we work with and spotlight to ensure an authentic and informative approach to wedding planning. We cover everything from wedding fashion, planning etiquette, wedding DIY's and how-to's and all the latest wedding planning trends so you can stay informed for your wedding day. If you see something that doesn't seem up to date, please let us know by emailing us at
[email protected]
.
See All Authors