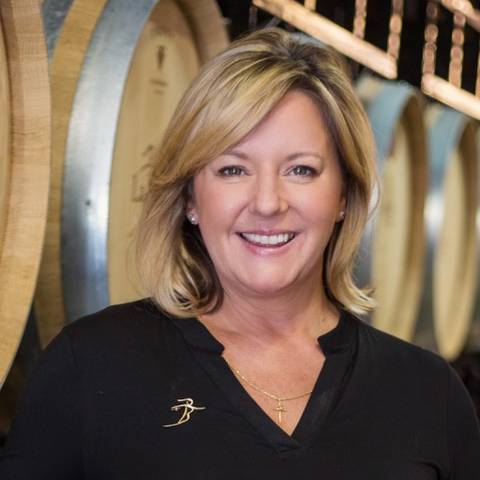 Biography
Amy LaBelle is the founder and winemaker at LaBelle Winery. Her ultimate vision is to give back to the community through charitable giving in ways that are fulfilling, impactful and meaningful, and to grow her business exponentially so that she can contribute more. Amy lives with her husband and co-owner of LaBelle Winery, Cesar Arboleda, and their two sons, Jackson Alejandro Arboleda and Lucas Cesar Arboleda.
LaBelle Winery has built visually stunning locations to enjoy some outstanding food and beverages. Likewise, Americus at LaBelle Winery Derry serves modern farm-to-table cuisine and a full bar featuring LaBelle wines, mixed drinks, beer, and beverages. The guests may also bring a piece of the winery to their homes, thanks to the LaBelle Market. It's a terrific place to purchase wine and grab and go, convenient but nutritious food options and snacks. 
For more information about pre-ordering the book please visit www.labellewinery.com or www.amylabelle.com
About Loverly
Loverly is a loved and trusted digital destination platform for modern couples who want to simplify their wedding planning process. Since launch in 2012 we have built an incredible library of articles, planning guides and resource checklists to help the ease of planning your big day. Oh and did we mention that we have an entire network of wedding planners, photographers, florists, designers, and real couples that we work with and spotlight to ensure an authentic and informative approach to wedding planning. We cover everything from wedding fashion, planning etiquette, wedding DIY's and how-to's and all the latest wedding planning trends so you can stay informed for your wedding day. If you see something that doesn't seem up to date, please let us know by emailing us at
[email protected]
.
See All Authors
Amy LaBelle's Latest Stories