The Different Types of Event & Wedding Planners
Let's be clear, here: we have the utmost faith in you. We know you have what it takes to create the wedding of your dreams! But we also think it's important that you know about the types of support you can call on if you ever need help during planning or execution.
 Let's start with something that may seem obvious, but is actually really important when you're looking for help planning your big day: job title. 
What's the difference between a full wedding planner, an event designer, a short-term coordinator, and a day-of coordinator?
A wedding planner, an event designer, a short term coordinator, and day-of coordinator all walk into a bar… just kidding. We'll keep this short and sweet.
Wedding Planners 
A full service wedding planner can and will take care of every aspect of your wedding from the highest level planning down to the tiniest details. They're there to help you with concepting, vendor outreach, contracts and referrals, and budget management. They'll also create and execute timelines both for planning and for day-of events to keep everyone on track. From creative brainstorming sessions to the final dance, full service wedding planners do it all. If you let out a breath of relief reading about the wide range of services they provide, a full service wedding planner might be right for you! They're a great option for couples who feel overwhelmed by the organizational aspects of wedding planning . If you have a lot on your plate - maybe a stressful job, kids, or other responsibilities that are limiting the amount of time and energy you have to spare - this is a great option.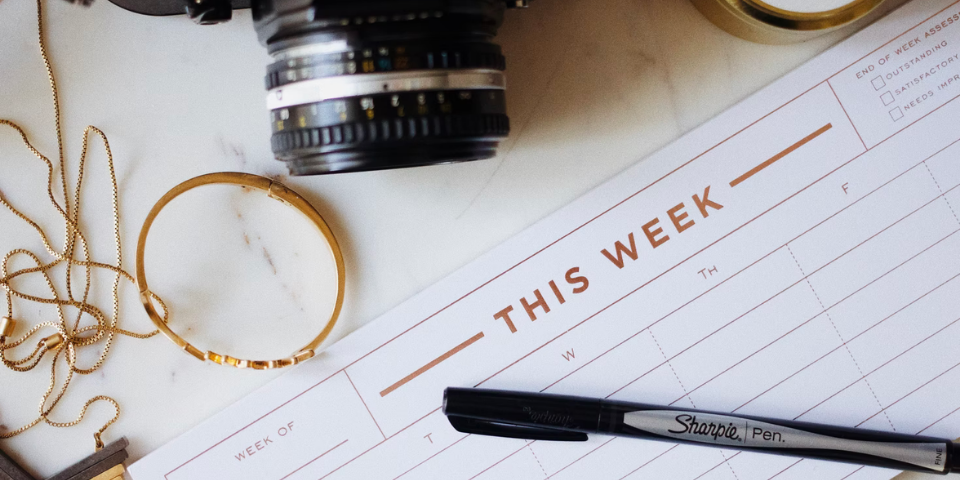 Some wedding planners have specific areas of expertise like high design, destination weddings, alternative events, micro weddings... any number of things. It's important that you do your research and even more important that you ask the planner what their process usually looks like.
Pro Tip:
Wedding Planners offer different packages and prices depending on the amount of time the client needs.
Make sure you have those initial conversations with them up front so you can create a package that's best for you and your wedding day vision. It's important to also establish a good relationship with this person because you'll be seeing a lot of each other throughout the wedding planning process. You need to feel comfortable being honest with each other if you want to enjoy the process!
Event Designers (AKA Creative Directors... AKA Wedding Designers) 
These creative minds take care of the highest level of design to make your wedding look and feel special. Their work will mainly focus on the aesthetics of your wedding. They'll use things like lighting, flowers, table settings, color schemes, decor, attire, and the layout to make your wedding feel… however you want it to!
A key difference between designers and planners is that designers may or may not handle logistics and responsibilities like budgeting and negotiating with vendors while a planner will. If you're the kind of person who loves getting into the weeds with budgets but isn't as confident in your artistic vision for the day itself, an event designer may be the best choice for you.
Some event designers may even have planners they work with directly or can recommend. This is the dream! They'll most likely work well together and they'll cover all your bases when it comes to aesthetics and logistics.
Short-Term or Day-of Coordinators
Short-term and day-of coordinators are the people you hire when you want to be completely free of any responsibilities on your wedding day. Though their name suggests otherwise, coordinators usually start working with you between 4 months and a few weeks before your wedding day.
Basically, they're in charge of tying up all loose ends and making ceremony day as smooth as possible. They'll make sure the wedding party is in the right place for the procession, that the caterer stays on track when serving the dinner menu, and that no little detail is lost in the chaos. Coordinators may be a better option for those of you who may not have the budget for a full-service wedding planner but want someone to help out short-term. 
It's also important to recognize that all of these positions are not the same as a venue coordinator. A venue coordinator is a person employed by the venue who works with you to make sure the venue is meeting your needs. Not every venue has a venue coordinator, but if you're working with a place that hosts weddings or offers any on-site services like catering or valet parking, it might be worth asking whether there's a person you'll be working with to make sure everything runs smoothly. Just keep in mind, this person is not a wedding planning or event coordinator. They will help with the day-of, behind-the scenes venue logistics that are specific to the venue itself, though.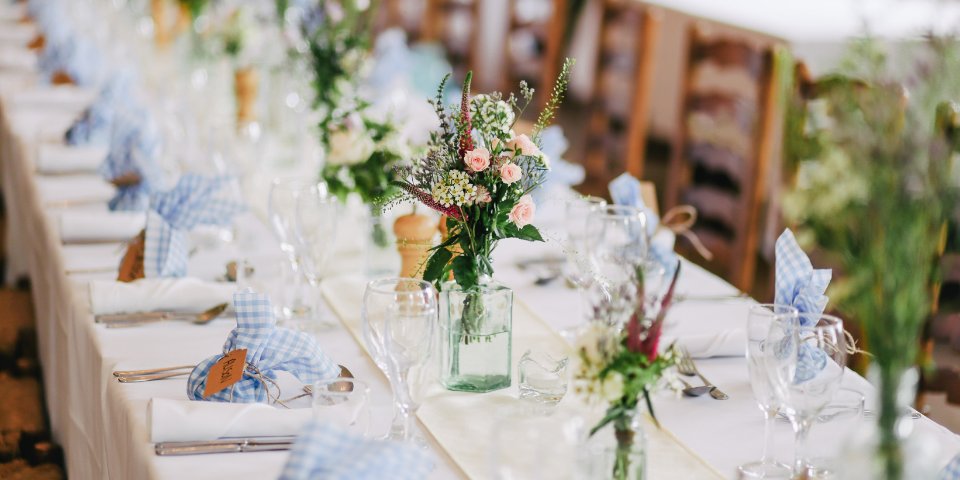 Do I need to hire a wedding planner? If so, how do I do it?
Now that we've gone through the basics of what each of these roles do, it's time to do some deep soul-searching to figure out whether you want to hire one (or more) of these people to help with your wedding. The first step is reviewing that beautiful budget we just worked out. What money, if any, do you have set aside for hiring help? Obviously, there's bound to be a large price difference even within these roles based on location, experience, and services offered, but you can generally expect a wedding planner to cost more than a day-of coordinator because of the length of time you'll be working together. 
After reviewing your budget, it's time to have an honest conversation with your partner about: a) what you're looking forward to about planning the wedding and b) what you're dreading. This will help you both get a sense of your strengths and weaknesses as a couple and might help you narrow down the areas where you might need help. For example, if you want to hire one person to help with everything, make sure you look for a wedding planner who is comfortable with design. Otherwise, you might end up needing to hire an event designer as well.
Also, consider how clear your vision for the big day is. If it's very clear, a wedding planner may be able to make it a reality. If it isn't, you'll want to find a wedding planner you can bounce ideas off of. There's no right or wrong answer when it comes to whether or not you should hire extra help. It's all about what your needs are, what will work with your budget, and what will make your wedding day everything you've hoped for.
What can I expect from hiring a wedding planner? What won't they do?
If you have decided that you're interested in hiring someone, you're probably wondering about next steps and what this relationship might look like. After you've connected with the planner about the services they offer and what you might be looking for, they will probably draw up a contract for you to go over (if they don't, definitely ask for one!). Be sure to review this for the same pieces of information we suggested for the vendor contracts. You want to make sure you're on the same page about all of the important details and that you're protected if anything happens to go wrong.