Hiring Your Wedding Photographer
When it comes to finding the right photographer, it really comes down to what you want versus what you can afford. What you want might be a certain photography style or even a certain photographer whose work you love.
What you need is for them to fit within your budget and be available on your wedding day. Keep in mind that scheduling engagement shoots are a little more flexible, but it's always best to use the same photographer for your engagement and wedding photos. This will give you a much more cohesive final set of photos and it makes dealing with payments, scheduling, and communication much easier. That's in an ideal world, though. If you don't like how your engagement photos turned out or if you had a difficult time working with your original photographer, don't be afraid to look for someone new—just check your contract for cancellation clauses first.If you follow these tips you'll have no problem nailing the perfect photographer on the first try! The important thing to remember is to know what you want while remaining open to input. They are experts after all!
Timing
The sooner you start actively looking for a photographer the better. If you have someone particular in mind, make sure you reach out ASAP to see if they're available on your dates. Some prominent wedding photographers will be booked years in advance! Don't worry though, this isn't usually the case. We typically recommend booking a photographer at least 9 months before your wedding. If you plan on using your engagement photos for your invitations or save the dates, be sure to factor in the time required to get those photos taken, edited, and printed.
Budget
Photographers are one of the most important vendors at a wedding, so this isn't the time to skimp! You'll want to remember this day for the rest of your life and having beautiful photos definitely helps with that. Depending on where you're getting married and what kind of packages you're interested in, the average cost of a wedding photographer is typically 10% of your overall budget. In the US this varies greatly—anywhere between $1,000 to $10,000 with the median figure being around $3,500. A higher price doesn't necessarily mean a better photographer, though it often means a more experienced one. The best way to gauge a photographer's value is simply going through the portfolio and reading reviews. We recommend creating a shortlist of photographers you love and then reaching out for quotes and availability. From there, you'll be able to narrow down your list and see who fits your budget. When making the final call, you'll likely want to have a meeting or call with the photographer to ask some questions and get a read on whether you'll be a good fit for each other!
What to Expect When Reaching out To Photographers
Photographers are small business owners and often solo-prenuers.
So keep in mind, they may take a few days to get back to you because they're attending other weddings or events. Always remember to be patient!
Research their website and wedding albums before reaching out
To make sure their photography style is what you want for your wedding day. 
Many photographers will request that you fill out a questionnaire before the first phone call.
Expect to share details like wedding date, venue, guest count, and sometimes even some personal details about you and your partner.If the photographer is available on your wedding date and you're a match, they'll likely schedule a phone call to get to know you and your partner better. This is usually a 30-minute conversation over the phone or over FaceTime…
This is the perfect time to ask detailed questions about their approach, style, creative direction, etc. It's also wise to see if they have familiarity with your venue and any other vendors you may have secured thus far. When connecting for the first time, keep in mind your photographer is vetting you just as much as you're vetting them. Be honest and don't be afraid to show your personality! Like we mentioned before, you'll be spending a lot of time with your photographer so you want to make sure you're comfortable with them and can be honest and open with what you want. Photographers have different preferences when it comes to sharing inspiration images so that's something to communicate and ask right at the beginning. For example, it's always helpful to share reference images of photos you like but check with them on the amount of images to share - they'll probably get the picture (pun intended) after a few similar images.
Questions to Ask Potential Photographers
How would you describe your photography style? This is where it's helpful to understand the different photography styles mentioned before.
Ask to see their portfolio. If you want detailed shots, romantic portraits, and dancing photos and you don't see these types of photos showcased in their albums, they might not be a good fit.
How often do you shoot weddings? 
How many weddings have you shot?
Can I see your reviews?
Have you ever shot a wedding like mine?
Have you shot at our location? Can I see the photos?
Can I see a full set of photos from a recent wedding to get a read on your style?
What does your standard package include? What costs extra?
Is there a set amount of time you'll be working the event? What does it cost when the photographer has to extend the hours?
Do you normally shoot with a second shooter? How many hours does that require? What is the additional cost associated or are they included in the package? 
What happens if you can't make it to my wedding? Is there a plan B?
Do you have any other events booked on my wedding day/wedding weekend?
What kind of editing will you do on my photos? Will you offer any retouching on a certain amount of photos? If so, what does that feedback process look like? 
What is the pricing on a physical album or photo book and can we order that through the photographer or is that separate? If so, how many images are included in that album? 
I have some particular shots in mind, are you willing to work together to create a shot list? Do you have a short list that you currently use that's already created that we could follow? 
How long after the big day will I get to see the gallery and proofs? Is it possible to receive 5-10 images immediately following the event that we can share?
Reviewing Your Proposals
Great news! You've had the initial calls with your potential photographers and they've compiled a proposal with package options and pricing. Now it's time to select the photographer and package that works best for you! Normally, each photographer's package will include options at different price points, so we recommend reviewing each proposal and selecting the one that checks all of your boxes.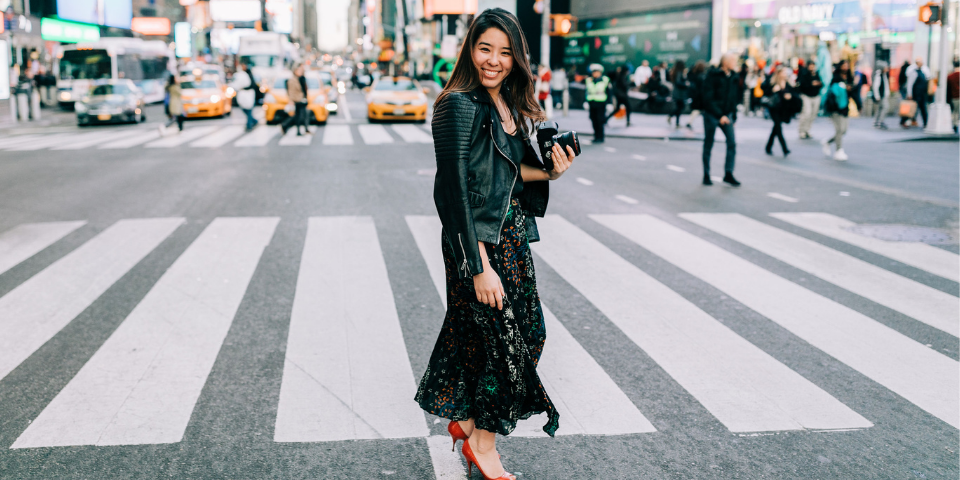 It's important to review the proposals with your partner so you're in agreement about your expectations for wedding photos. This is the time to discuss with your partner what photos are important to you both so you can make sure they're included.A typical proposal and photographer package will include the information listed below:
Number of Photos 
This number should be spread out across all of the events your photographer will be a part of such as the engagement shoot, rehearsal dinner and wedding day. This can get granular, so try and compare this number to your shot list and what your photo expectations are. This is also something you should have discussed in your initial call with the photographer.
Second Shooter
The Second Shooter isn't a necessity per say, but if you want shots from different perspectives and angles, a second shooter is incredibly important. Your photographer should give you different prices if you choose not to have a second shooter or assistant helping them.
Travel Fees, Accommodations & Misc.
Your photographer may charge you if they need to travel and/or book overnight accommodations for themselves. Review this fee and make sure you can cover it. Also, they will most likely need at least one meal during their 8+ hour photography coverage - see if this is listed in their contract; if so, ask your caterer if they have a meal, i.e. dinner plate, to offer the photographer and what that will cost you. 
Total Number of Hours
The total number of hours should be crystal clear on the proposal and should also detail what you'll be charged if your photographer needs to run over the agreed hours. 
Cancellation Clauses
The proposal should state a clear cancellation or rescheduling penalty fee just in case a conflict arises.
Photo Delivery Timelines & Feedback Processes 
Most photographers take between four and six weeks to share your photos. Review the timeline on your photographer's proposal to see if their number works for you. It should also clearly state if and how many rounds of edits they will make should you provide feedback. See if those turnaround times are also to your liking. You just want to make sure you have a clear grasp on post-event timelines because you will be so excited to see and relive your special day!  
Payment Process & Timelines T
he majority of professional photographers will state their specific payment process and what to pay upfront. Credit-card payments are rarely accepted by photographers. This is due to the fact that all the extra fees add up and quickly make a dent in the photographer's income. Make sure you understand and feel the following is clearly outlined in the contract before signing: agreed-upon payment amounts, due dates, and accepted payment methods.