A Quick Guide to Navigating the Wedding Registry
by loverly •
12 Apr 2019 •
3 min read
Depending on who you ask, the wedding and gift registry is either the best thing in the world...or completely evil. Some couples love it, but it makes just as many others super uncomfortable. Some guests find it useful...while others think it's tacky and gives couples an excuse to be greedy. It's enough to make any couple go crazy! We break down wedding registry etiquette, whether you're the bride-to-be or a wedding guest.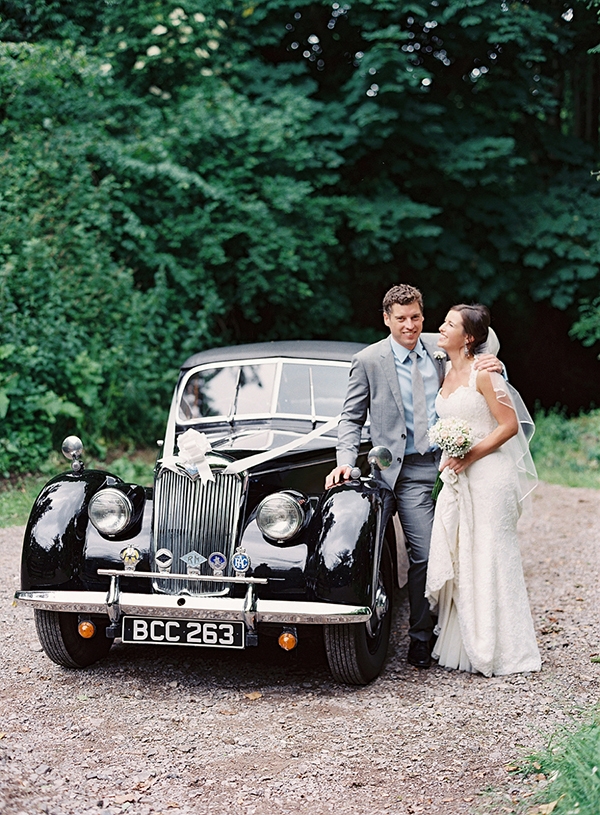 Photo by Depict Photography
For Couples...
1. Register for items at different price points and register at more than one store.
The main thing guests hate about registries is when they feel like they couple didn't give them many options. So hit a couple stores and try to choose at least
one big-box store
that is located in most of your guests' hometowns so they don't have to worry about paying for shipping.
2. If you're going to do a non-traditional registry, try to give guests options.
Not all guests like honeymoon registries or cash registries, so if you go this route, you may want to register for a few items at a retailer as well, just so guests feel like they have a choice. If you want to register for both cash and gifts,
Zola
offers a hybrid solution.
3. Rely on word of mouth to let guests know what you really want.
It's not cool to put "No gifts please, we'd prefer cash!" on your invitation (or anywhere, really)...but it's totally fine if your maid of honor lets your friends know that you'd really prefer cash. So clue your close friends and family into what you really want so they can let guests know when they ask. (And even if you register, they will ask!)
4. If a registry makes you feel icky but your mom is insisting you have to have one, meet in the middle.
You can register for a few items that you really would love and use, but keep the registry info off your wedding website entirely. Then your mom (or anyone close to you) can let guests know through word of mouth about the registry if they ask about it, but you won't feel like you're pressuring people to buy you something.
5. Remember that no one is required to give you a wedding gift, and they aren't required to shop the registry.
A registry is a list of suggestions, not a shopping list. Be grateful that people want to buy you gifts at all and don't get too caught up in who gives what, or how much they spend.
For Guests...
1. It's OK to go off the registry...but be thoughtful about it.
If you know the couple well and want to get them a unique gift you know they will love but they wouldn't have thought to ask for, that's totally fine! But stick to the registry if you're buying something they did  ask for. For example, if a couple registers for a Dutch oven, they probably chose that particular Dutch oven for a reason. It's not cool to buy them a different Dutch oven just because it's the one
you
like best.
2. Remember that couples who register for expensive items aren't necessarily greedy.
Sometimes couples register for expensive items because they know their relatives want to splurge on them...not because they expect you buy them fine china. Also, most stores offer couples a discount on them items on their registry that no one buys for them. So they may be registering for the expensive stand mixer with the intention of buying it for themselves with a 20 percent discount off after the wedding.
3. Remember that no one is required to give a wedding gift.
If money is tight or you don't know the couple well, it's absolutely fine to not give a gift. We just recommend sending a card or heartfelt letter instead; it's an inexpensive way to show your love and support for the bride and groom. Setting Up Your Registry? Check out our
Wedding Registry & Gift Guide.