We Just Found Your Fave Celebrity Couples' Wedding Websites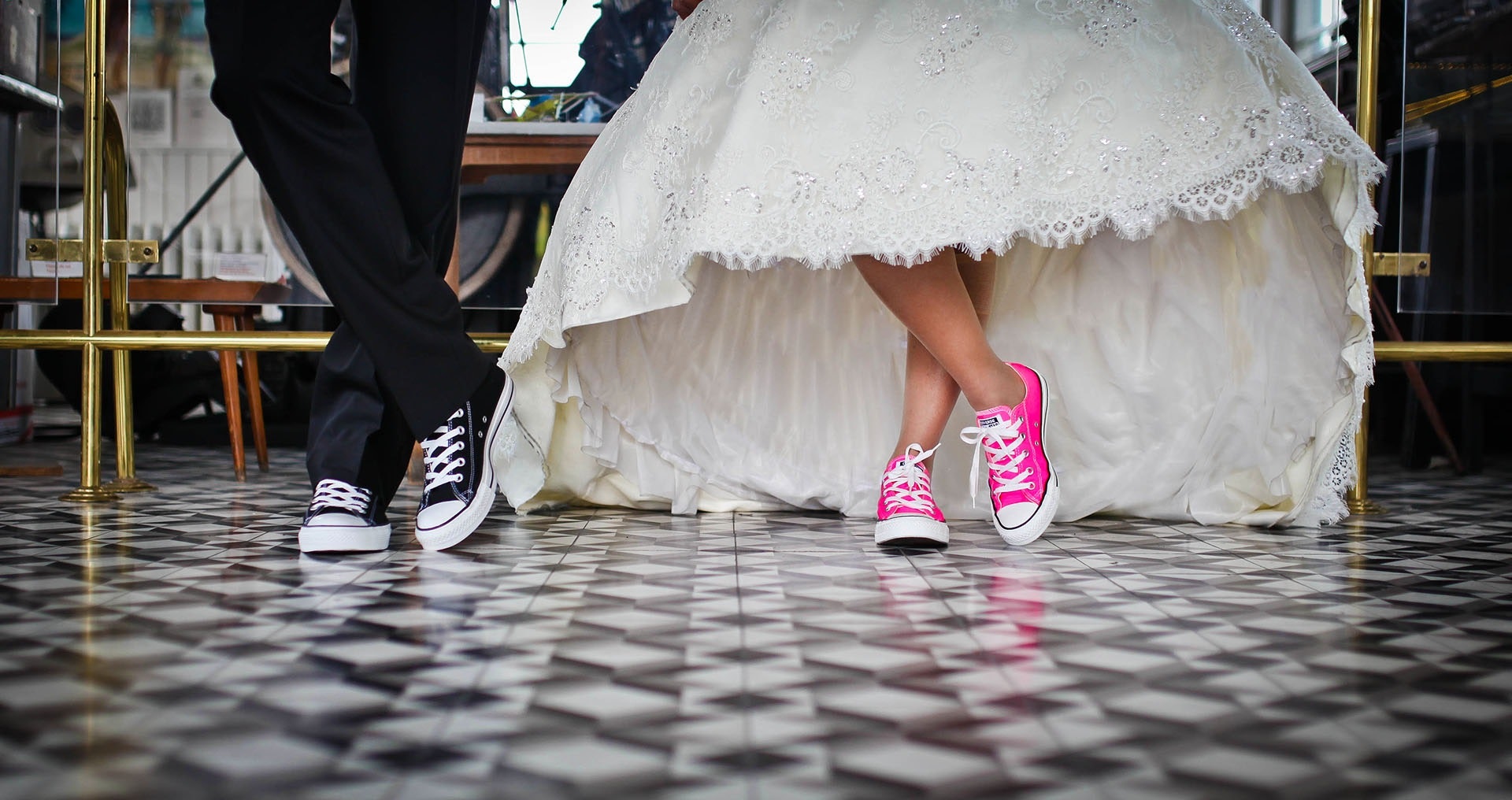 A bride and groom pose with their converse shoes on their wedding day.
We're just as upset as you are that our invitation to Beyoncé and Jay-Z's wedding somehow got lost in the mail. We GAVE them our address and used our best handwriting and everything. So for the past few years, we've been scouring the internet to find photos of the epic party we missed out on (they're SO sneaky)...and while we haven't quite figured out what kind of cake the "Crazy in Love" couple served at their reception, we did stumble upon their wedding website. Sorry, we'll repeat that in case you didn't hear: THEIR WEDDING WEBSITE, with all the big day details of where, when, and how they tied the knot. Jackpot, right? But wait...it gets better. In our search, we found four of our other favorite celebrity couples' wedding websites as well: Kimye, Miranda and Blake, Ellen and Portia, and Ariel and Eric.
We know you're desperate to take a look, so without further ado, here's how five of your favorite famous duos handled the whole wedding website business
We'll be the first to admit that we're kind of surprised their wedding website didn't break the internet. Somehow they were able to keep THIS a secret from us...even though we basically know every other detail of their very important lives. Let's just say their site is as well-tailored as one of Kanye's suits.
You guys, they had party animals instead of a bridal party. If that's how creative they got with their attendants, we can only imagine how epic the dancing got at the reception. Ellen's signature moves were most definitely on display.
Could these two BE any cuter? Their wedding website is as sweet as honey and as amazingly fun as a Blake & Miranda duet. With the likes of Kelly Clarkson as bridesmaid and Dirks Bentley as a groomsman, you know this wedding was a little slice of country heaven.
These two are always so well put together that it's not surprising that their wedding website looks this good. We're def "Drunk in Love" with the effortless elegance that they exude IRL, and that they carried through in all their big day details. Like a rehearsal dinner at NYC's legendary Mr. Chow's? Baller.
We had NO idea that Eric and Ariel knew how to use a computer, but we're impressed. That Little Mermaid went from brushing her hair with a fork to uploading photos in no time, proving she really CAN be part of Prince Eric's world.
April Fools, Loverlies! Did we get you?
More like this