6 Wedding Facebook Faux Pas to Steer Clear Of
With weddings (and wedding planning!) becoming ever more modern, we're totally on-board with
using social media
to help document, plan and re-live your big day. While there's definitely a place for social media in your
engagement
, there are just some things you should never use your social channels for... Here are six social media faux pas that you should totally avoid on Facebook: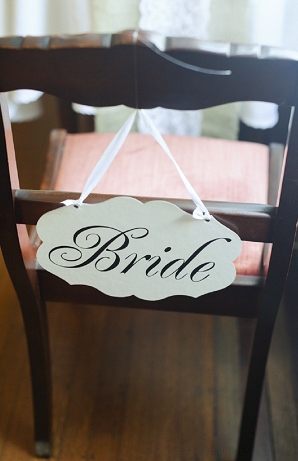 Photo by nenetus/BigStock
1. Don't announce your engagement on FB before telling friends and family.
You can definitely post a status about your engagement on Facebook, but be sure to do it
after 
you tell friends and family. The worst thing that could happen would be hurt feelings over finding out about your engagement online rather than hearing it directly from you.
2. Don't invite guests via Facebook.
Do not try to save money by sending digital wedding invitations via Facebook. This means don't post an invitation on your guest's wall, send them a direct message, or send them a e-invite via Facebook messenger.
3. Don't tell guests they're not invited on Facebook.
Do not post a status on your Facebook page detailing why you did or didn't invite certain friends or family to your wedding. If they didn't get an invite, they don't need a public reminder on your Facebook. We know this sounds crazy, but it has been done before...
4. Don't use Facebook as a place to rant about wedding planning.
Don't use Facebook as your personal sounding board for all your wedding planning debacles. This means that you shouldn't post about how awful wedding planning is, how terrible your vendors are, how stressed out you are, how upset you are with your bridesmaids or how annoyed you are with wedding guests. Facebook just isn't the place for that.
5. Don't share all the details of your wedding planning process on Facebook.
It's okay to share your excitement for your big day, but don't give away all the details of the wedding before guests even arrive. We love the idea of sharing a teaser photo of your flowers, or a photo of you and your S.O. taste-testing a cake. We don't love the idea of you posting photos of the dress, bridesmaid dresses, floral mockups, table settings, or decor items on Facebook.
6. Don't thank guests on Facebook.
After the wedding is over, do not send a
thank you to your guests
via Facebook wall or messenger. They attended your wedding and spent money on your gift, so sending them a tangible paper thank you is the least you can do.
Want more social media etiquette?
Social Media Wedding Etiquette for Couples
4 Big Reasons to Ask Guests to Unplug for Your Wedding
There IS a Wrong Way to Use Social Media While You Plan Your Wedding
More like this