8 Photos You SO Need to Snap With Your Wedding Party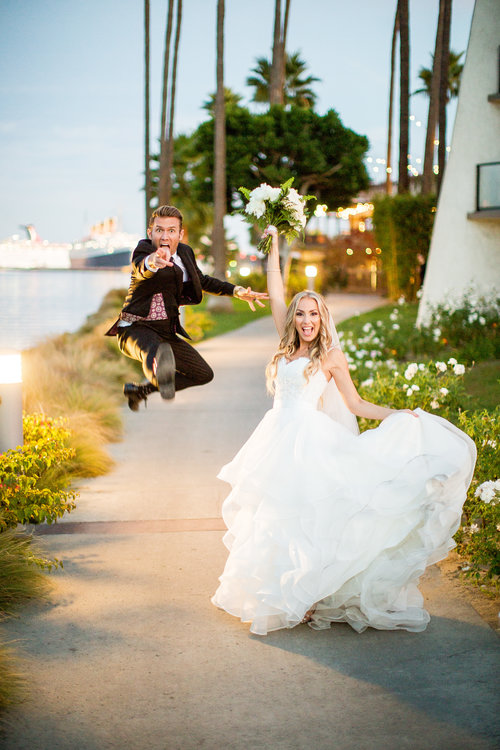 [[hide_bundle_images: true]][[wide_card_image_id: 1936936]][[tall_card_image_id: 1936935]][[square_card_image_id: 1936935]]
So long, traditional portraits! From first looks to jump shots, we've got eight original wedding party photos you need to add to your shot list, stat. 
1. Stage a first look with your girls. Cue the happy tears! Get a shot of your girls when they first see you in your gown.
2. Slip on sunglasses. Put on those sunglasses for a cool and super summery shot. Bonus points for matching shades!
3. Jump for joy. 1, 2, 3... Jump! It might take a couple of tries, but it'll be so worth it once you nail this one.  
  4. Spell it out. Announce your marriage, spell out your new last name, or say "thank you" (you can use the photo on your thank you notes)!
5. Work that mirror. Get creative while you're getting ready. Here's a sweet way to get a shot with your girls!
6. Include the whole crowd. After the "I dos," capture a shot of your wedding party along with the rest of your guests.
7. Get a little silly. Have fun hamming it up! These ridiculous snapshots will put a smile on your face for years to come.
8. Huddle up. Capture this sweet shot of your circle of friends. It's a keeper!
More like this