6 Things NOT to Forget When Ordering and Sending Wedding Invites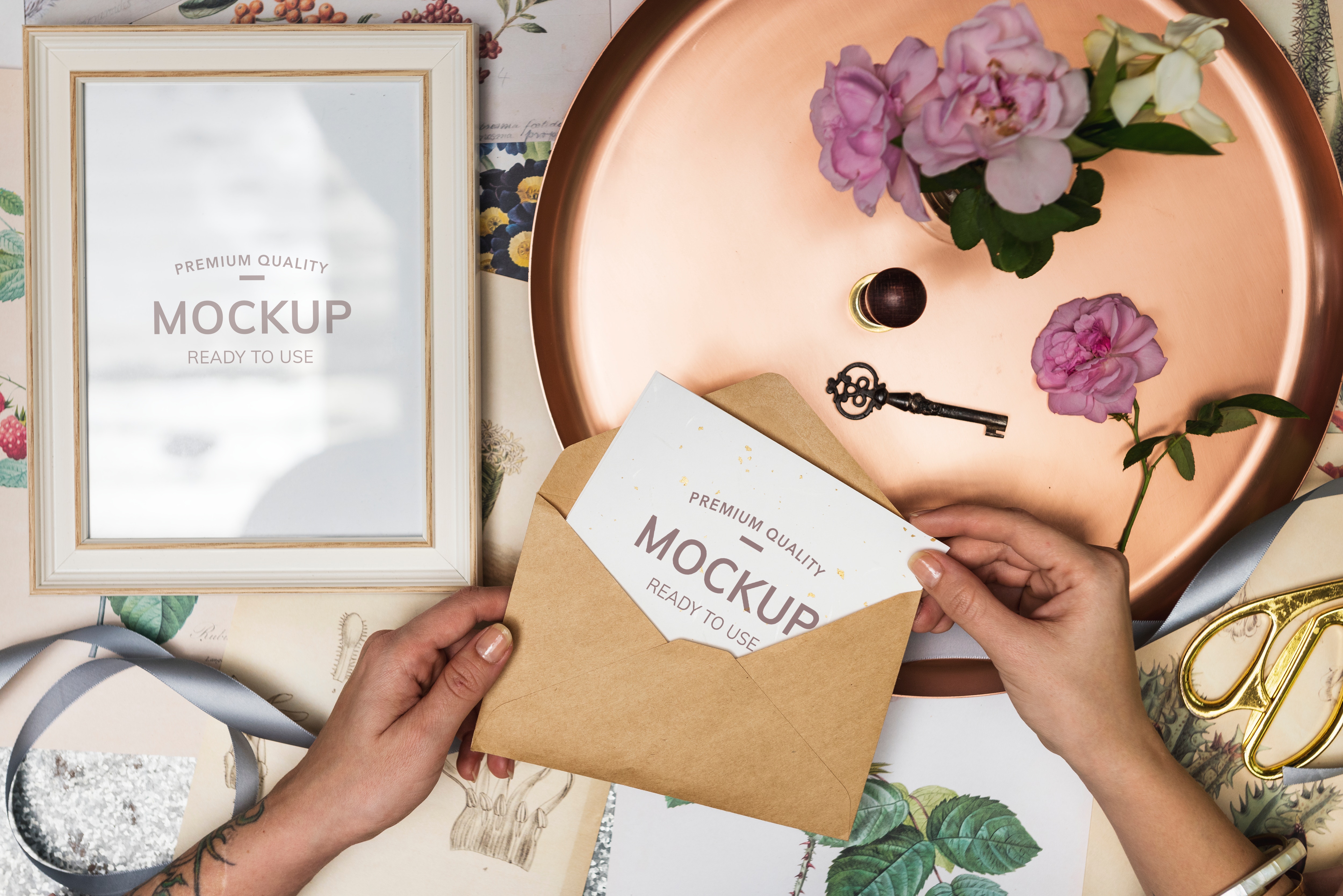 Ordering and sending wedding invitations isn't exactly as simple as mailing a birthday card... There are so many moving pieces and easy-to-miss details! So, before placing your order and popping those invites in the mail, make sure you haven't forgotten these six things.
Photo by Marissa Moss on Every Last Detail via Lover.ly
1
Include RSVP details. 
You know that response cards are crucial for keeping track of who's coming (and what they're eating). But simply including the card won't totally get the job done. First, don't forget to include a respond-by deadline, which should be at least two weeks before your wedding.
Second, remember to make it super easy for invitees to mail the card back to you. Either go for a postcard so guests can just pop it in the mail, or include a self-addressed stamped envelope. Think carefully about which address you'll send them to! If you have an online RSVP option, include the URL where guests can go.
2
Proofread (then proofread again). 
Wedding invitations are crucial in making sure guests get to your wedding, so double and triple check them for accuracy and clarity. Is the ceremony time right? Is the reception address correct?  Don't taint your invites with a cringe-worthy mistake like this one…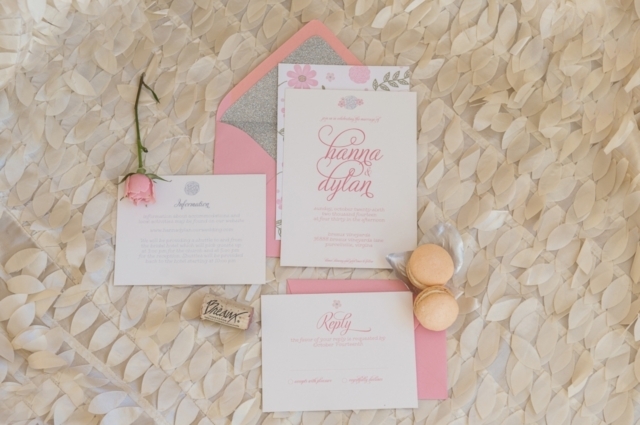 Photo by Evelyn Alas on Munaluchi Bride via Lover.ly
3
Weigh the envelope at the post office. 
The cost of postage depends on the weight, shape, and sometimes thickness of the invitation. And because wedding invitations have so many pieces, they often require more postage than your average card. Skipping this crucial step could result in all of your invitations back in your mailbox. Head to the post office and weigh one, then buy the right amount of postage. Another tip: Don't forget to include postage for the invitations and the response cards in your budget!
4
Pick pretty stamps. 
The selection of stamps at the corner store isn't likely be to very pretty, and after spending so much time and money on the perfect stationery, you don't want a sticker to ruin the whole look! Leave yourself the time and budget to go with one of  several postage options that'll keep your envelopes lookin' good.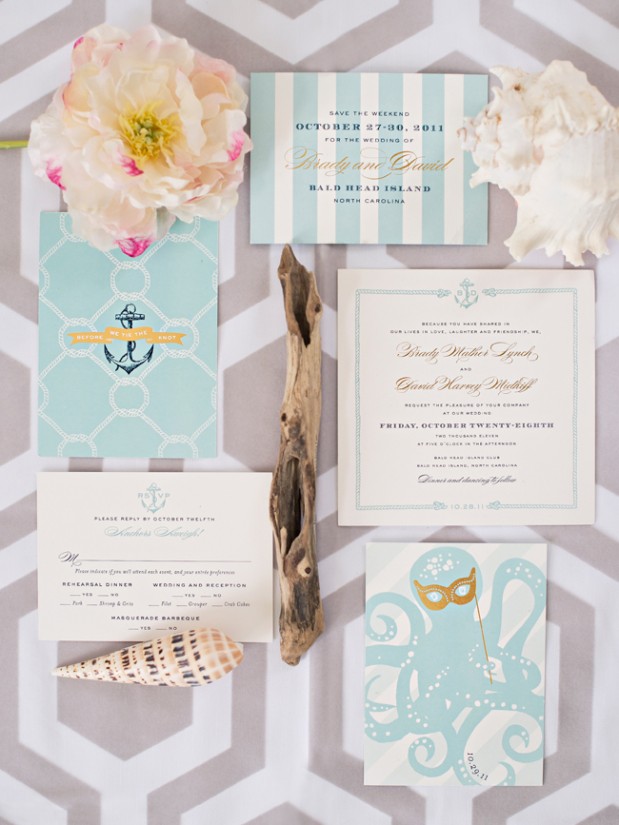 Photo by Jeremy Harwell on Grey Likes Weddings via Lover.ly
5
Ask to have the invitations hand cancelled.
Hand canceling means that someone at the post office (instead of a machine at the post office) will stamp your envelopes and sort them by hand. This reduces the risk of damages and invitations getting lost. Most post offices are happy to do it, especially if you stop in at a slow time. If they won't do it for you, kindly ask if you can do it yourself.
More like this