Wedding 101
How to Build Your Wedding Guest List
Discover, manage, and track all of your vendor communication, contracts, and timelines in one place.
Nailing down your wedding guest list can be one of the most challenging parts of the wedding planning process especially when everyone has an opinion about who should (or shouldn't!) be invited. Plus, there are only so many people your venue can accommodate. Your parents and future in-laws will have their own lists, which might not always line up with yours, and there may be people you want to invite who simply can't make the cut. With so many considerations to be made when building your wedding guest list, it can be challenging to make those difficult decisions about who can or can't be in attendance. To help you achieve a harmonious balance, here are some things you'll need to consider
Set with Your Priorities
Before you begin building your guest list, you and your future spouse will need to sit down as a couple and define your priorities. Consider what aspects of your wedding are most important to you. Is it an intimate gathering with your closest loved ones, or do you envision a larger celebration with a mix of family, friends, and acquaintances? Are there religious or cultural events that will precede the wedding? If so, would you want all of your guests to be in attendance or only a select few? Having a clear understanding of your priorities will guide your decision-making throughout the guest list process while helping you and your partner stay aligned on your expectations and non-negotiables.
Consider Family Expectations
When crafting your wedding guest list, it's crucial to consider family expectations. Begin by focusing on your immediate family and close relatives. These individuals have likely played pivotal roles in your life's journey, forming the bedrock of your support system. Prioritizing them not only respects family traditions but also ensures that those who have been with you through thick and thin are front and center on your special day. While it's important to consider tradition, placing family and cherished long-term relationships at the forefront of your guest list can help create a deeply meaningful and memorable celebration.
When it comes to inviting extended family members who you and your partner don't have close relationships with, things can sometimes get tricky. According to some traditions, it's expected that all family members attend family weddings regardless of how close knit your relationships are. If this is an expectation you're willing to abide by, then you'll need to sit down with your S.O to decide how many people you can realistically invite. Should you decide to forgo tradition and keep your guest list consisting of those closest to you, you'll probably need to run your decision by your family members in order to prevent them from either bringing up your wedding to those who aren't invited or from extending verbal invitations.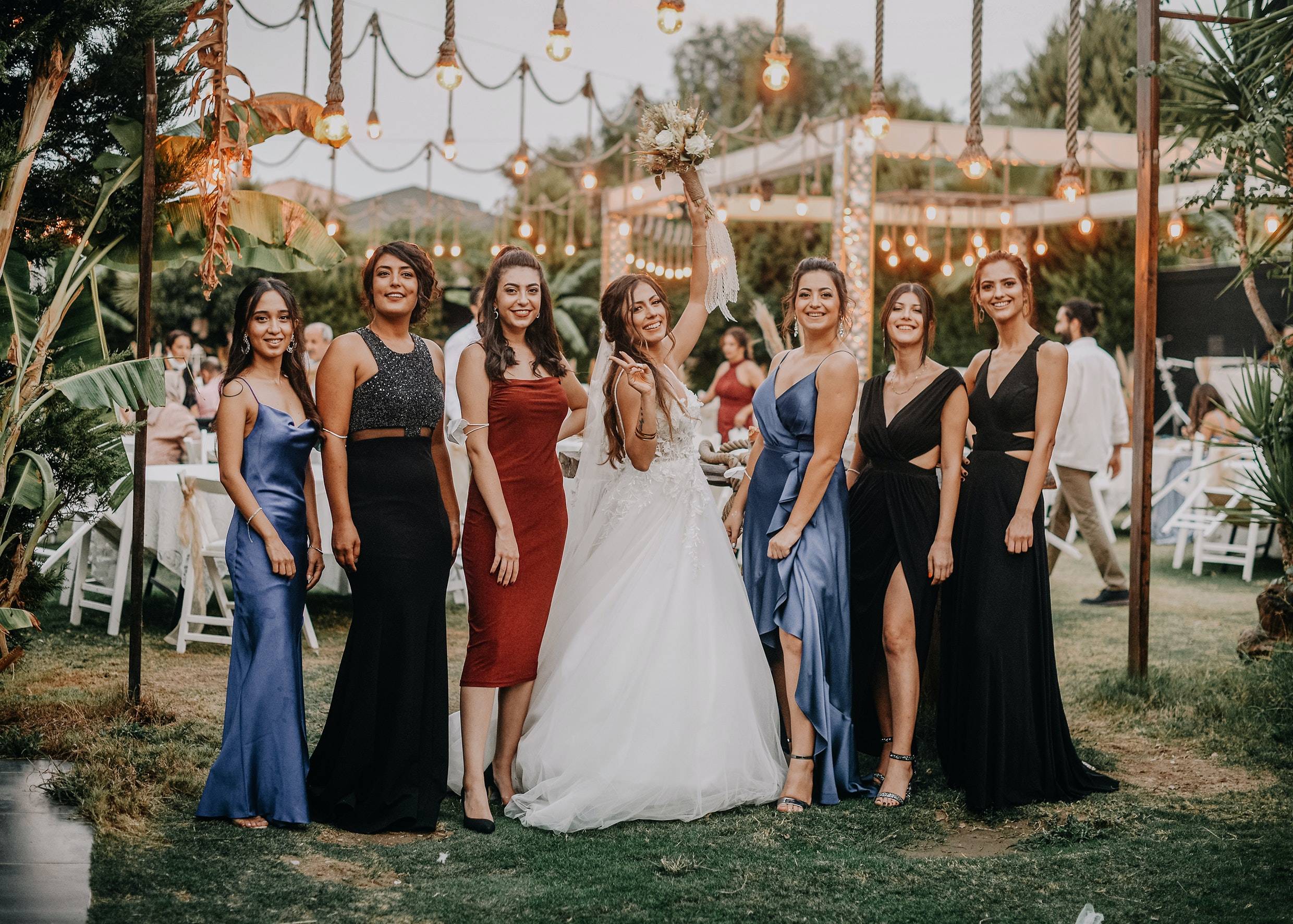 Prioritize Important Friendships
As important as family is, friends are equally as important and deserve a special seat at your wedding. However, it can sometimes be challenging to know who to invite especially if you're limited on space. To get the process of narrowing down which friends will be attending your special day, start by making a list of your closest and most important friends. These are the people who have played a significant role in your life and with whom you have ongoing relationships. They should be at the top of your list. Divide your friends into different categories based on the level of closeness and importance of the relationship. This can help you prioritize who to invite. For example:
Category A: Closest friends (must-invite).
Category B: Good friends (likely-invite).
Category C: Acquaintances (consider if there's space).

Will kids be invited?
Child-free weddings have become increasingly popular over the years, however, it's not without its fair share of controversy. While some couples choose to not include children into their wedding for a number or reasons, they also run the risk of having some parents miss their wedding day, too. In some cultures, children play a pivotal role in the wedding ceremony as flower girls and ring bearers. In others, they play an active role in religious or cultural rituals that have to be performed. Whether you're making an exception for only enough kids needed to fulfill the traditional roles or you and your partner have already decided on going child-free for your big day, you'll need to communicate that clearly on your wedding invitations.
Consider Plus-Ones Carefully
Deciding whether to allow plus-ones can be a tricky area to navigate. While you want your guests to be comfortable, the practicality of accommodating every plus-one request can quickly escalate the guest count. A general rule is to extend plus-ones to married or long-term couples and to those who may not know many other guests. For single friends, use your discretion based on your relationship with them. You can extend a plus one invite to your closest friends, giving them a chance to bring along their partner regardless of how long they've been dating, or you can choose to offer all of your single guests the opportunity to bring along a plus one to ensure no one feels uncomfortable at the wedding.
Pro Tip:
The easiest way to ensure you don't end up with unintended +1s is to print the names of invitees directly on each RSVP card; that way guests can check off whether or not they're attending, and there's no room to squeeze in an extra name.
Finalize your budget and venue
Before you start spreading the word about your wedding, you need to nail down your budget and venue. Consider the cost per person for food and beverages and the maximum capacity of your venue. You'll also have to factor in the cost of wedding invitations, favors, programs, and other stationery, centerpieces to decorate each table at the wedding, welcome bags — pretty much every financial decision you make will be based on the number of guests attending your wedding, so make sure you know how much cash you have to spend. That might mean it's time to go back to your original lists and move some people to the B list. But do be sure to invite everyone who's important to you.

Crafting the perfect guest list can indeed be a daunting task. However, as you work towards building your final guest list, remember that your wedding day is a celebration of love and unity, a moment to be cherished with the people who matter most to you. Prioritize your values, uphold cherished family ties, celebrate enduring friendships, and make thoughtful decisions about plus-ones and children. Ultimately, your guest list should reflect your unique story as a couple, and by staying true to your priorities and budget, you'll create a day filled with love and meaningful connections that will be etched in your hearts forever.
Plan your wedding like a pro.