5 Things to Discuss with Your Band or DJ Before Your Big Day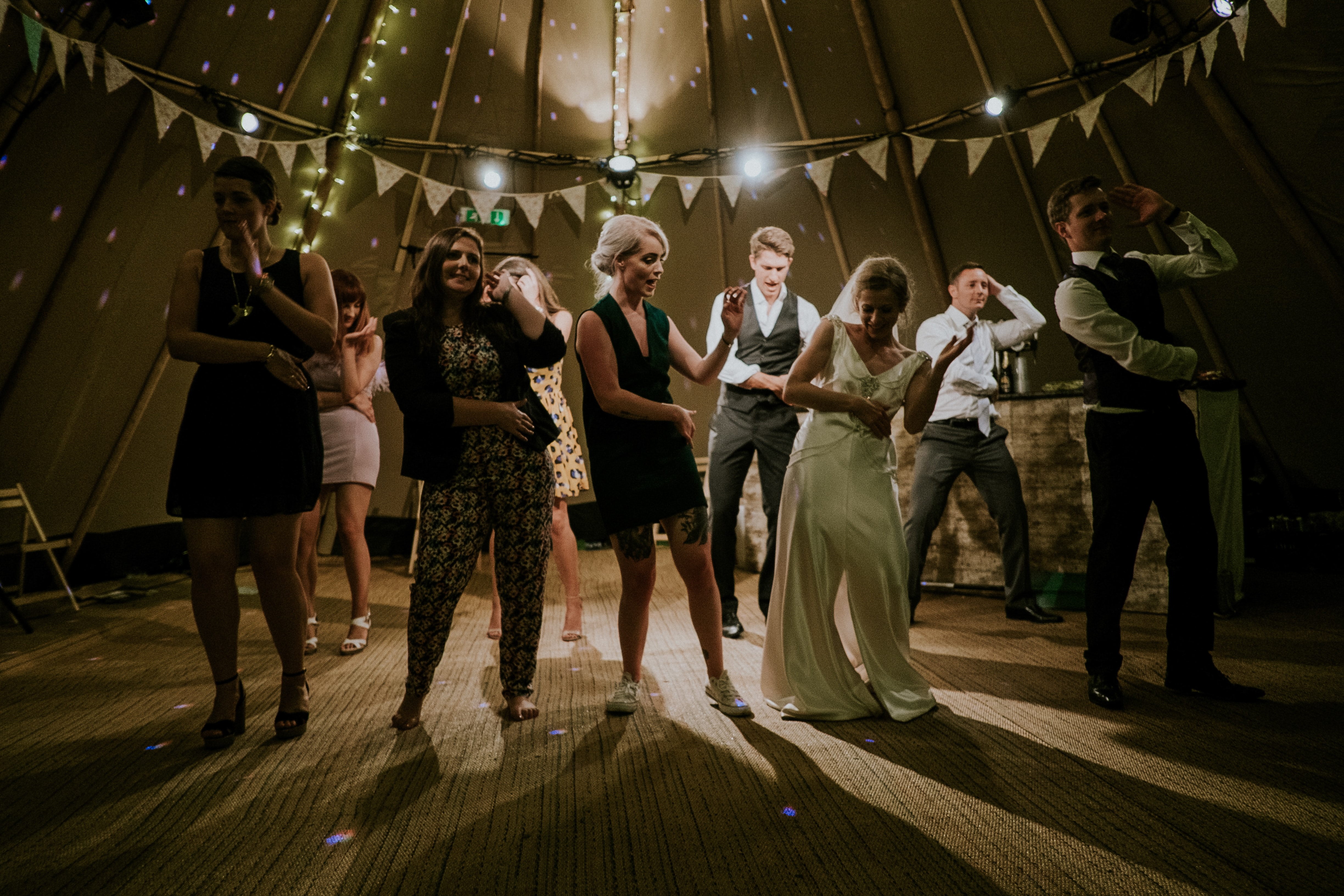 A band and wedding DJ are one of the most important vendors you'll hire for your wedding reception (you and your guests want to have fun)! Aside from playing the best mixture of music to get and keep you and your guests on the dance floor, there are five important points you need to make sure you talk about before your reception starts.
1. The logistics.
Bands and wedding DJ's always request to do a soundcheck because they need to learn the acoustics of your venue. They will be on hand early, so make sure their space is set and ready for them to use. Further, either you or your event planner will want to provide your group with an event timeline. Musicians typically emcee, announcing events throughout your reception (dances, dinner, speeches, etc). Also, know that your musicians expect (and need!) to take breaks. Providing your group with dinner beforehand is a good idea.
2. Your first dances.
The songs you choose for your first dance, father-daughter dance, and mother-son dance have meaning to you and your love for a reason. Lyrics are often at the center of why you're choosing each song, but sometimes the specific artist singing it and how they sing it is just as important. If any of these points ring true for you, create a playlist on your iPod with all of your songs in one place and ask your band's leader to press play. Most are more than happy to oblige!
3. The flow of music that will be played.
Make sure to talk to your band or DJ about the flow of the music set they are planning to play. Your music typically happens in an arc – jazz during cocktail hour (sometimes your band or DJ won't play anything during this time because guests are talking), subdued instrumental during dinner, more upbeat once dinner is complete, and high energy for the final hour or two prior to the end of your reception.
4. Songs to play...and to avoid.
You likely have songs you can't wait to hear at your wedding and ones that you would prefer to avoid. Make sure to talk about both with your musicians so everyone is on the same page. Note: do encourage your DJ or band to play a mix of new hits as well as older classics. Younger guests will love hearing their current favorites, while older guests will appreciate dancing to songs they recognize.
5. Decide on the final song of the night.
How you end your reception is just as important as how you begin it, so give some serious consideration to the final song played. Talk with your musicians to see if they have any suggestions, or choose something that has always held meaning to you throughout your relationship. Upbeat and high-energy are key!
—By Carly Totten
More like this