8 Things to Consider When Planning Your Big Day Transportation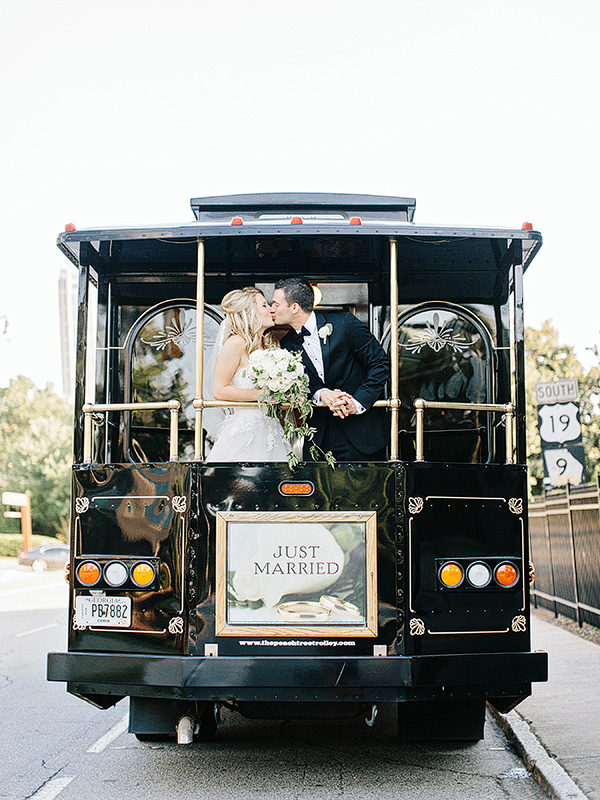 1. Who do you need to provide transportation for?
Before booking anything, consider who you'll need to transport. Do you want to provide a ride for all guests or just a few?
When determining the transportation you'll provide, factor in the location of the ceremony and reception, the walkability factor, the parking situation, the proximity to your guests' accommodations, and above all, your budget.
2. Where will the pickup location be?
3. Who will coordinate wedding day transportation?
It's also handy to have someone at the pickup location to help usher guests onto the bus and get a headcount.
4. Will parking be readily available?
To ensure easy loading and unloading of guests you want to plan ahead about parking. Ask your venue about available parking for your van or bus.
5. Will you have special wedding day transportation for the bridal party?
At most weddings, the couple and their wedding party have their own mode of transportation. Whether it's a limo or a bus, the wedding party will need additional transportation if they're traveling to take pictures.
6. Don't forget to factor in +1s.
If you are planning to take the wedding party out for additional photos, make sure to leave space for their dates. Additionally, make sure you are factoring in all the wedding guests and their significant others to ensure you have enough room to transport all guests.
7. Will you have a getaway vehicle?
Will you and your partner drive away from your reception in a vintage car or decorated trolley? Think about your getaway while planning for your big day.
8. How will drunk guests get home?
If you're worried about drunk guests driving, it is best to provide group transportation. You want your guests to have fun after all without worrying about the liability.  Make sure to have someone stationed near the exit to help any guests who have had a little bit too much to drink to ensure they get on the bus/van.
Stories you might like