Wedding 101
6 Things to Consider BEFORE Choosing Your Wedding Colors
After "So when's the big day?", one of the first questions you're bound to be asked is "What are your wedding colors?" And that totally makes sense given how much your colors can impact the overall vibe of your big day. But a major color palette mistake could make your guests cringe and your photos look, well, not so great. So before you pick your wedding color palette, make sure to consider these super important factors.
1.
Choose your venue first.
Imagine booking a stunning ballroom that was decorated with deep jewel tones and rich wooden details after you decided to go with hot pink and green details. Your bridesmaids and centerpieces would stick out like a sore thumb. That's why it's so important to select your venue BEFORE picking out a color palette. That's not to say your venue has to perfectly match every detail of your wedding — that might look a little odd. Instead, think about the venue's overall style and tone. If it's filled with neutrals or pastels, choose colors that would compliment that mood. Dead set on colors already? Select a venue that's basically a blank slate.
2.
Keep formality in mind.
Yellow and turquoise might not fit the bill at a swanky affair, and a sleek, black and red palette could feel out of place at a vintage barn wedding. The colors you pick can seriously affect the overall tone and mood of your wedding, so think about what kind of celebration you want!
You've probably heard of 
Pantone's color of the year
, but did you know that Pantone has a whole collection of cleverly named colors? These hues are actually universally used by designers, artists, and more — and they come in handy for to-be-weds, too. Let's say you have a very specific color in mind — more emerald-ish than kelly green, for example. Your baker might not picture the exact same shade when you say "emerald," so avoid any incompatible tones by providing him or her the Pantone number of the color you want. There will be no confusion, and you'll get exactly what you're looking for.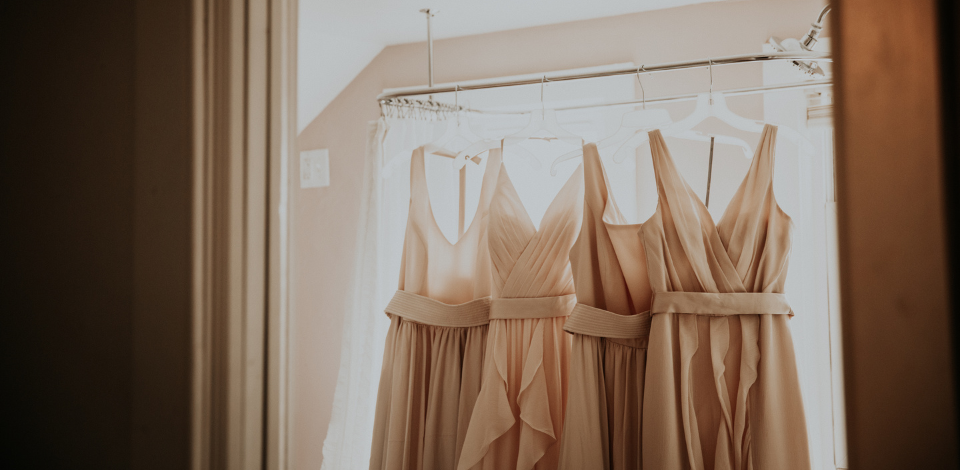 4.
Don't forget the neutrals.
We're all for a colorful wedding — so fun! — but too much color can be overwhelming. No matter how bright you want your wedding to be, adding a neutral into the mix is essential. A little bit of white or taupe here and there will balance the brights and make the whole event easier on the eyes. A good way to work with neutrals is to use them for the biggest details, like tablecloths. Then, you can add pops of color that won't be too garish or overwhelming.
5.
Think about texture and lighting.
Color isn't the only element that contributes to the overall look and feel of your wedding. Texture plays a big role, too. Varying the texture of your linens, for example, can make as much of an impact as varying the colors. Same goes for lighting; colors will look vastly different in soft, romantic lighting than under the blazing afternoon sun.
A good goal when it comes to wedding colors and style is to make the whole event feel cohesive. That's hard to do if you're working with five, six, or more color. Your decor and other colorful elements will feel disjointed. Instead, stick to four colors tops, including that neutral tone. To add a level of intrigue, use shades of the same color. Get creative — just not overly colorful!
Get more color inspiration on Loverly: