Wedding Band vs. DJ: Which One Is Better?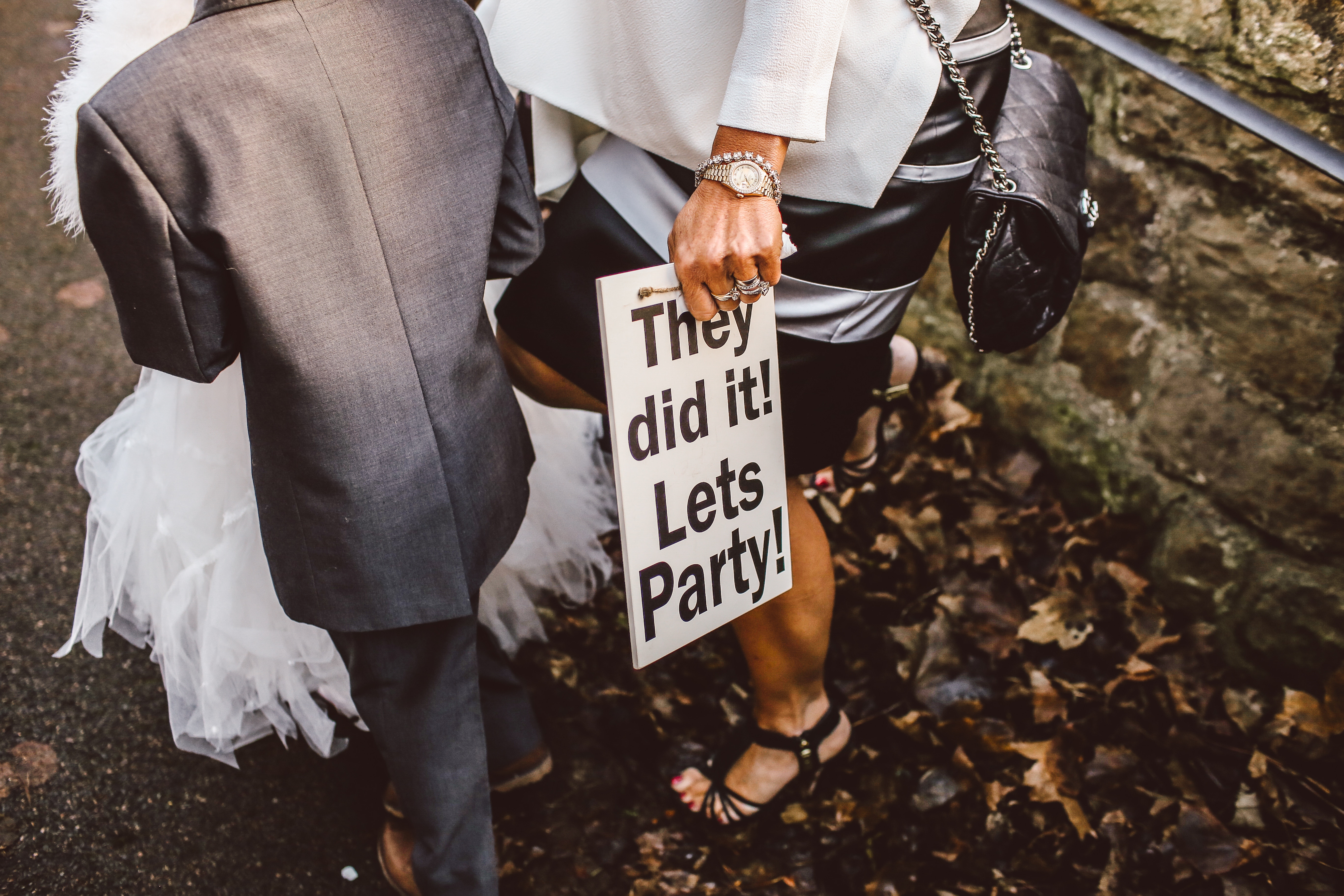 When it comes to wedding entertainment, most couples opt for music and dancing. But should you hire a DJ or a band to provide that music? How you answer that question may depend on where you live (bands are more prevalent in the South in the US) or just your personal taste (some couples feel that nothing compares to live music, while others feel live bands are outdated). Here's what two recent brides had to say about why they chose one over the other...
She's With the Band
"Do you know anyone who came back from a wedding raving about the DJ? No? Well, that's why we were thinking band from the start. A well-soundtracked dance party is always fun, and we've been to some great DJ weddings, but there is something so unique and memorable about the energy and experience of a live band. Once we settled on The Bell House, a concert venue with a huge stage, we knew we had to do it.
Obviously, the cost is the biggest downside, but to us it was worth it, and we figured if our budget got tight there were plenty of other non-essentials that we could sacrifice later on in the planning process. Our band, The Engagements, was without a doubt the highlight of the party. Two months later, people still say, 'that band was SO good.' Since then, we've been following them on Instagram, and we both get palpably jealous when we see photos of them playing other couples' weddings.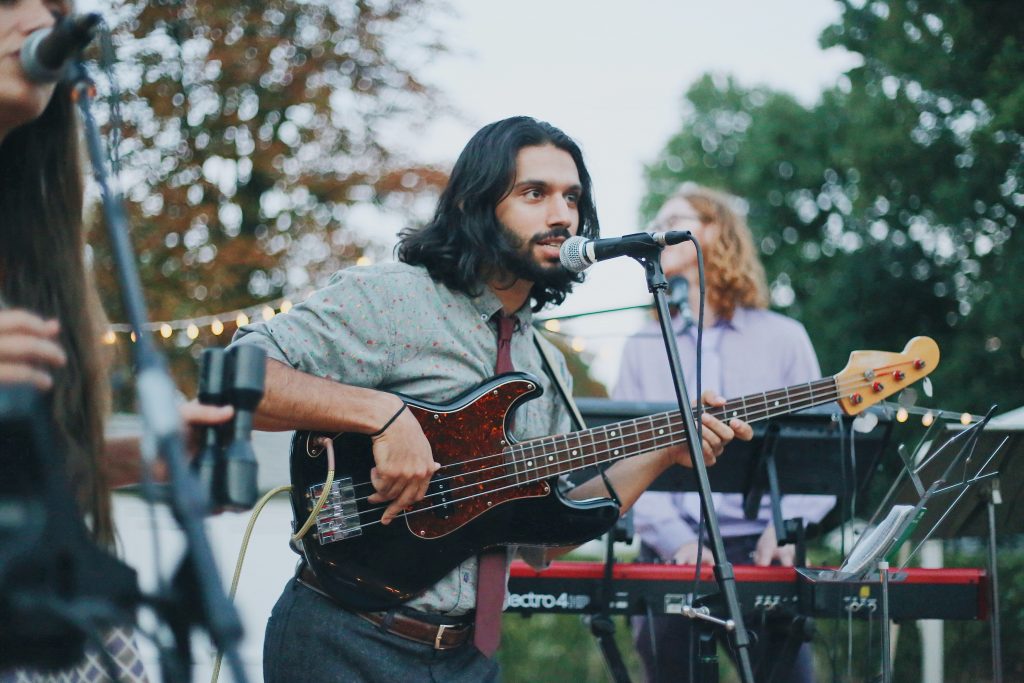 Maybe the best part about having a band is that there are real people giving it their all, playing just for you and your guests, and reacting to the energy in the room. It's a good idea to try to see the band play live ahead of time, and certainly ask for videos of them playing live so you can get a sense of their best material. It's also a good idea to make sure you trust that the bandleader will honor your must play/do not play requests. As long as you do that, the extra money is well spent, and you will not regret it." — Newlywed Heather Ades
Hey, Mr. DJ
"I'll be honest, I didn't think music was a very important expense on our wedding day. We didn't have a big budget—a band just wasn't going to happen, and we were looking to cut costs wherever we could. Plus, we were having a brunch wedding. Would people even want to dance at 11:00 in the morning? My now-husband and I don't even dance. Like, ever! So what would be the point of spending a grand on a DJ to provide background music? Why not just hook up an iPod, ask a friend to emcee, and call it a day?
Then at least we could be guaranteed that there would be no Macarena (no thank you!) or awkward DJ moments. However, my groom felt very strongly about having a DJ and I was overruled. Our venue coordinator recommended DJ Chicken George; we trusted her taste and he fit our budget, so we hired him.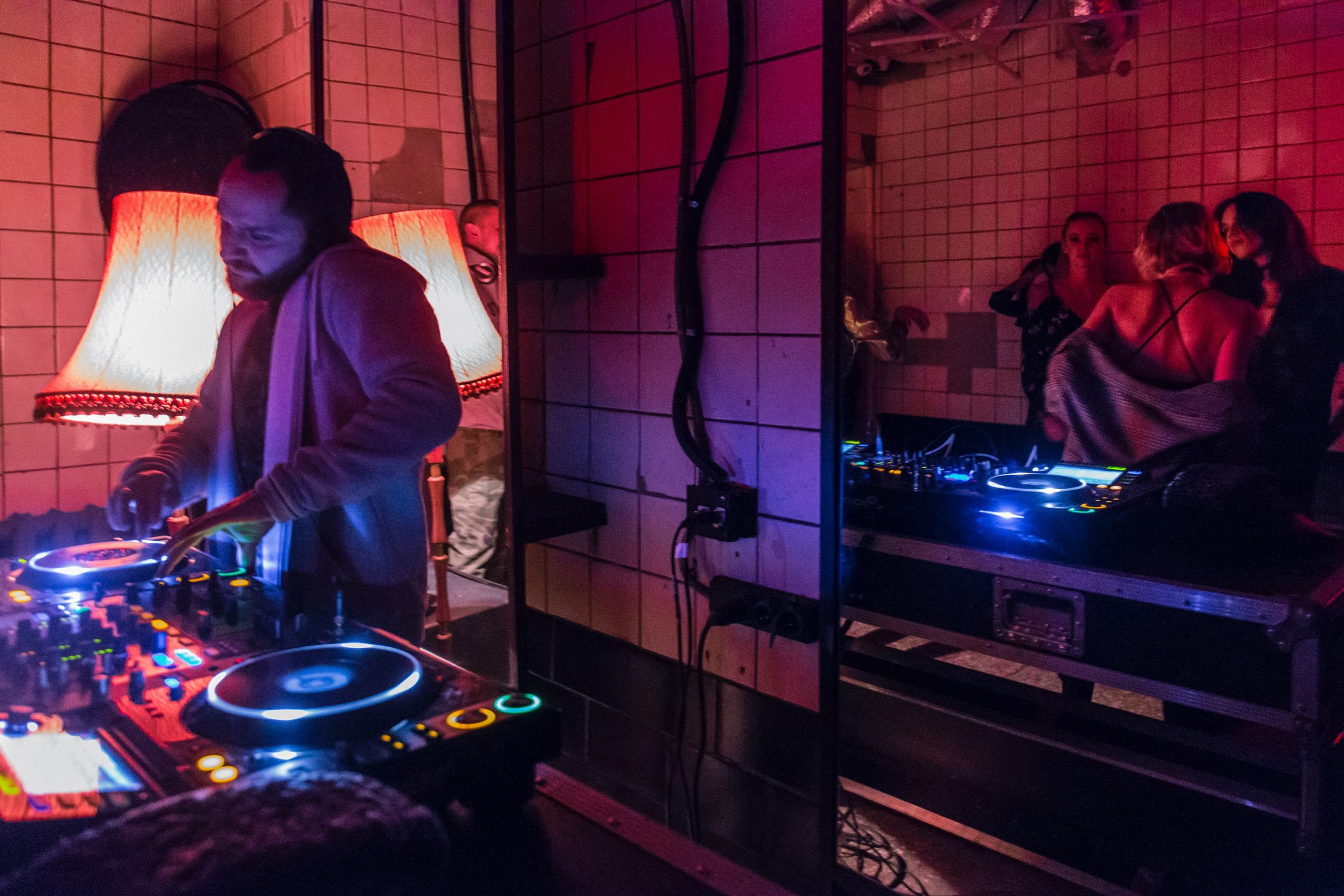 Turns out, my husband was totally right about this one. Having a DJ do our music was definitely the right choice. He took our requests and style into account and didn't play anything from our do-not-play list. He wasn't cheesy and didn't try to be the center of attention. It felt like we were at a party with the best playlist ever, and the fact that we didn't know what was coming next (like we would have if we had made the playlist ourselves) made it more fun and special.
How good was our DJ? Um, so good that my non-dancing husband and I danced the entire time! Hiring a band would have cost us five times as much and probably wouldn't have been worth the money since our DJ did such a fantastic job. If you're not sure a DJ is worth it or can be really awesome, get recommendations and read reviews; that way, you can be sure whoever you hire is actually going to be better than an iPod."
More like this