6 Clever Hacks That'll Help You Save On That Dream Wedding Dress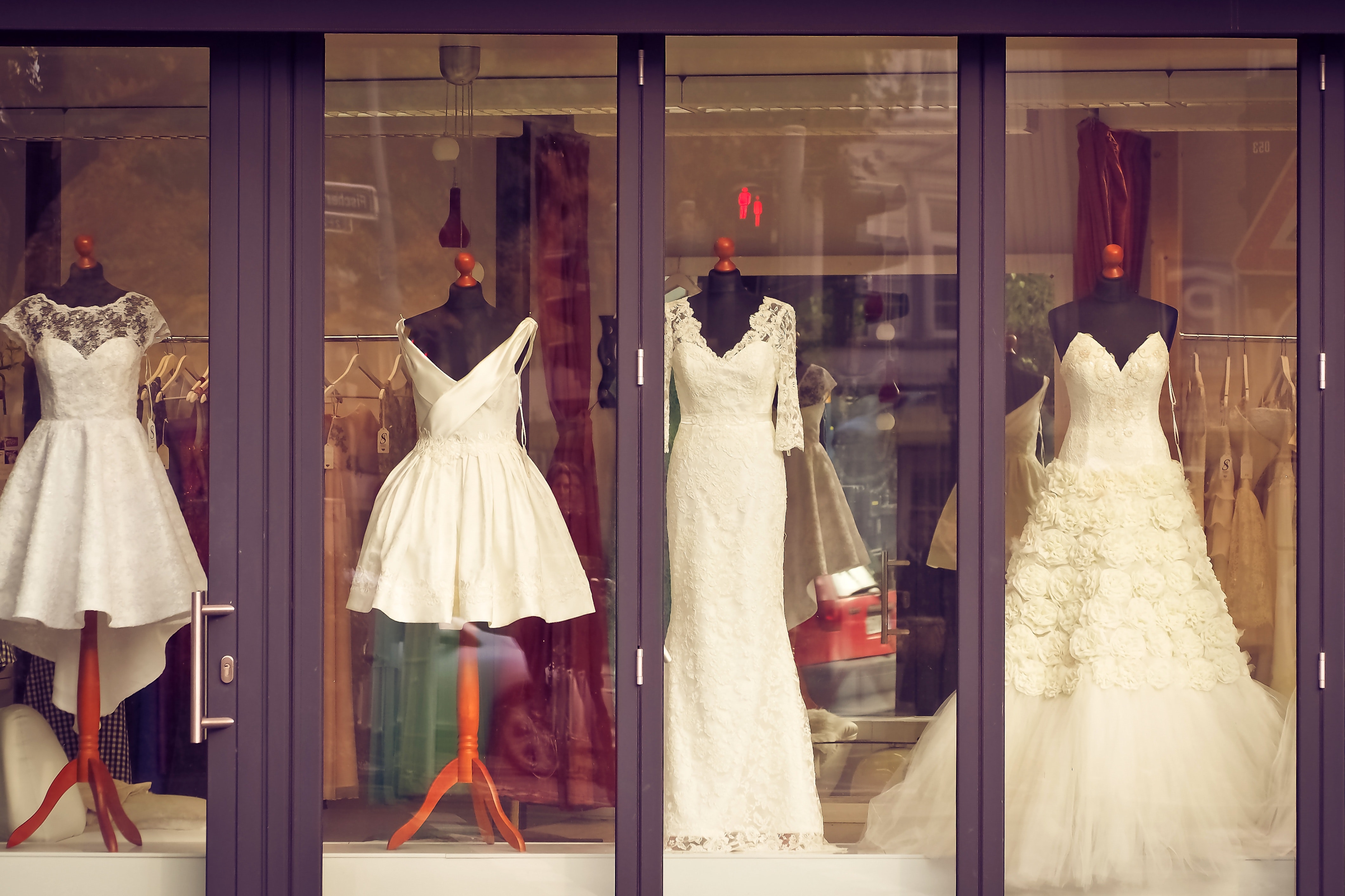 There's a good chance you've been dreaming about your wedding gown since you were a little girl, but grown-up you is more likely experiencing dress budget nightmares... According to 
WeddingStats
, the average cost of a wedding dress reached an all-time high in 2017, between $1,089-$1,429. And as a shopping expert at 
DealsPlus
 (and a busy bride-to-be), you can bet I hate paying full-price!
Now that I've completed my own wedding dress mission (and spent only$500), I have six hacks to share to help you find "the one" without breaking the bank:  
1.
K.I.S.S. (Keep it simple, stupid).
A mantra suitable for all your wedding plans—good for your budget and sanity! Intricate beading, luxurious fabrics (like silk), structured silhouettes (think mermaids and trumpets), and extra layers of lace all add to the final price tag and they'll definitely be more expensive to alter. Save hundreds of dollars by shopping for similar styles made with cost-friendly fabrics or simpler silhouettes and details. For instance, choose duchesse satin over pure silk, or A-line silhouettes versus mermaid gowns. These swaps are cheaper not only because they utilize less expensive fabric, they also require fewer hours of labor.
2.
Remember that no one knows the difference between this year and last year's.
Except you… because of all those dollar bills you're saving! Finding a discount on a newly released gown is kind of like searching for a needle in a haystack. Check out similar styles from past seasons and you could find new, unaltered gowns at up to 70% off. Or better yet, find sample sales because they're an absolute goldmine. Designers and bridal salons have to clear space for new inventory most frequently in the summer and winter, so they reduce past season styles. It's the absolute best time to shop in-store for those who are adverse to online shopping with some stores offering 100+ dresses on sale. Bridal salons try to keep their sample gowns in perfect condition but there are occasional tiny tears or scuffs so remember to check if it's final sale!
3.
TA fraction of the retail price? Sign me up.itle
A variety of wedding-related marketplaces such as 
PreOwned Wedding Dresses
, 
Tradesy
, 
Nearly Newlywed
, 
eBay
, 
DealsPlus
, and 
David's Bridal
 have new, pre-loved, and sample dresses online. Don't let the name fool you—some are indeed brand new and unaltered gowns since brides change their minds after the dress arrives! It's even possible to find beautiful, discounted wedding items for up to 80% off or more. Although eBay probably has the largest online selection, only shop top-rated sellers with at least 100 reviews solely for wedding dresses. There are a lot of knockoffs out there, so it helps to do specific brand searches and be sure to check dress details. Remember that you can always size down, but it's not so easy to size up. Plus, some gowns have been altered, which means the size mismatches the label, so be sure to double-check with the seller for the actual size of the dress.
4.
Don't buy a wedding dress at all.
Say what? No wedding dress?! Even if you're dreaming of white, you can purchase a prom, homecoming, bridesmaid, or party dress for under $300. Of course it's easier if you shop online so you can filter down by material, price, cut, and style as well as utilize 
online coupon codes
 for extra savings of up to 25% off!
5.
Designer trunk shows galore!
These limited events allow designers to showcase their current season selection before they officially launch in your area and can offer discounts of 10% off if you order on the spot! You can easily search online for wedding trunk shows in your city.
6.
Order a custom made gown.
If you know exactly what you're looking for, you could have your dream dress made to your liking for significantly less. Mind you, you're also saving hundreds of dollars off expensive alterations! Custom-made gowns can actually be very inexpensive if you find a seamstress near you or through Etsy. I found a local seamstress who took my exact measurements and allowed me to choose fabrics in person.
Ultimately it's how a dress makes you look and feel that seals the deal. And remember, you can definitely combine multiple tips for even bigger savings. I hope some of my tips help you find your dream dress within budget, too!
Stories you might like