Wedding 101
8 Really Good Reasons to Keep Your Wedding Guest List Small
Discover, manage, and track all of your vendor communication, contracts, and timelines in one place.
When creating your guest list, it can be tough to decide whether to invite everyone you know (which is probably over 200 people...), or to limit it to a select group of loved ones (like, say 25 to 75). Both large and small weddings undoubtedly have their merits, but there are a ton of advantages to trimming down your invites.

Here are eight really good reasons to keep your big day small.
1.
Choose from a wider selection of venues.
No more worrying about whether or not the venue can accommodate all of your attendees. With a manageable number, you won't be limited by space constraints. And more location choices means you're more likely to find the perfect place.
2.
Opt for more personalized details.
From intricate place cards and table settings to more creative favors, having fewer people means having more time and money to make your big day utterly unique.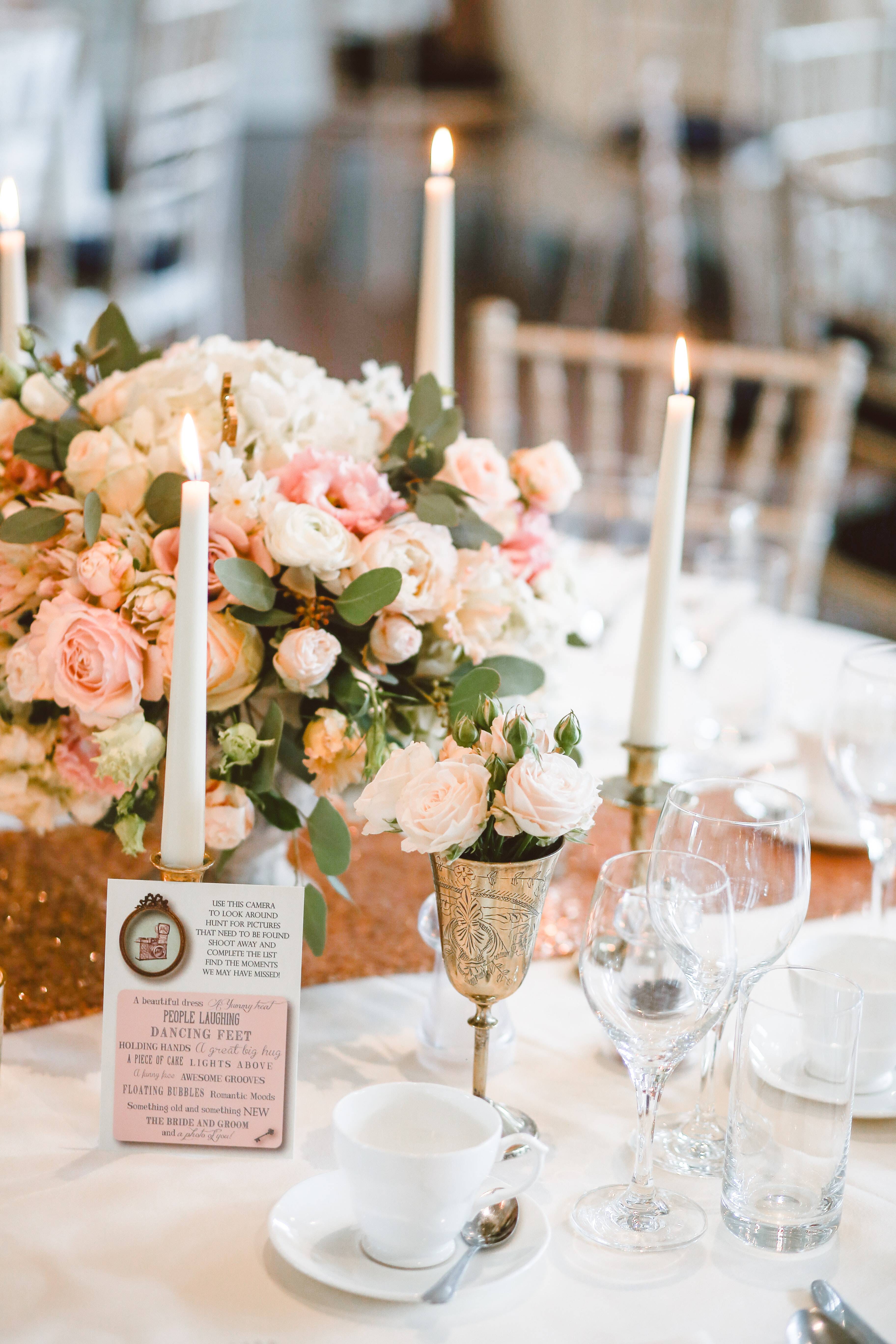 3.
Save big (and splurge where you want).
An intimate list means spending less. Having fewer guests allows you to scale back your
budget
dramatically. Then, you can spend your funds on other items... such as your honeymoon!
4.
Plan a curated and tasty menu.
When you downsize, you can dedicate more money to making the cuisine all the more delicious. Instead of paying for 200 decent meals, you can provide 75 amazing meals. Plus, the appetizers and
entrees
can be tailored to you and your fiancé's style.
5.
Spend less time on the receiving line.
Fewer people to greet means less time standing in line post-ceremony and more time for dancing.
6.
Have more time to be present in the moment.
With a modest list, you can savor each and every moment of your big day. A smaller party means longer, meaningful conversations with your S.O.,
friends
, and relatives.
7.
You can sit down and enjoy your meal.
At many big weddings, the couple spends most of the reception walking around and talking with guests at each table. If you have fewer tables to visit, you can take a break to eat, too. (Trust us, you'll be happy you did!)
8.
It won't take nearly as long to power through all of those thank you notes.
Think about how much time you'll save only writing 75 thank you notes instead of 200.