15 Things Every Person is Thinking During The Proposal Process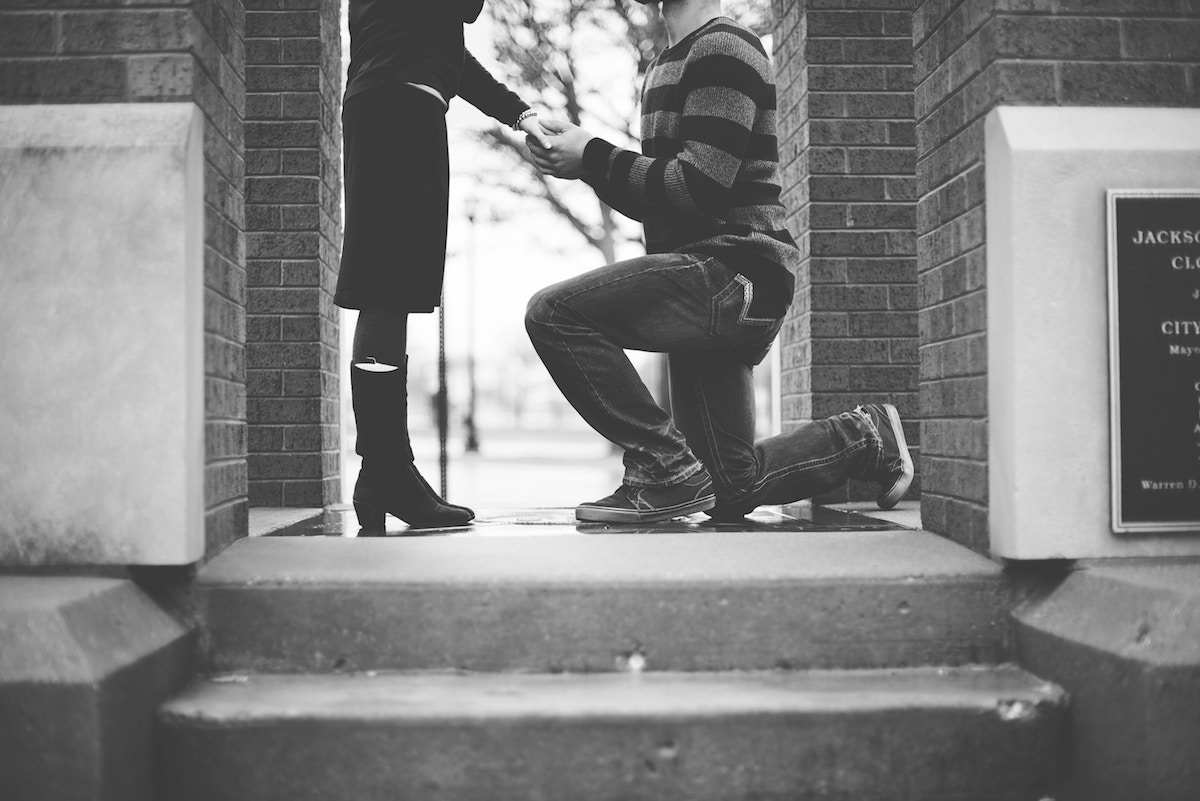 Proposing is pretty much like boarding one of the biggest baddest emotional roller coasters! From excitement to nervousness, here are fifteen thoughts that will definitely go down when popping the question:
Photo by Ben White
All GIFS from
GIPHY
. 1. "OMG, I've found the one!" 2. "Okay, now I've got to ask the 'rents. Do they really like me as much as I think they do?" 3. "Alright, got the go ahead! Now, when is the best possible date to ask?" 4. "I'm gonna get the perfect ring... Wait, what's a halo? I'm going to need some help." 5. "Why are there so many different cuts of diamonds? And shapes? And bands? HELP!" 6. "Did I get the right size ring? A 6
sounds
right?" 7. "How the heck am I going to disguise this huge box in my pocket?" 8. "I think they're on to me... How does anyone keep this a secret?!" 9. "Okay, this is it. The
biggest
 moment of my life. Don't blow it." 10. "Wow, this getting down on one knee thing is kind of difficult." 11. "Wait, is this all coming out right? Damn, I'm so nervous!" 12. "Was that a YES?!" 13. "It was a YES!" 14. "I just made the
best
 decision of my life." 15. "Okay, now let's tell everybody we know..."  
Need more help planning the proposal?
10 Upcoming Dates That Are Prime Time for a Marriage Proposal
The 30 Cutest Proposal Moments Ever, According to Instagram
10 MORE Ways to Announce Your Engagement on Instagram
More like this