How to Handle the Kids-at-Weddings Question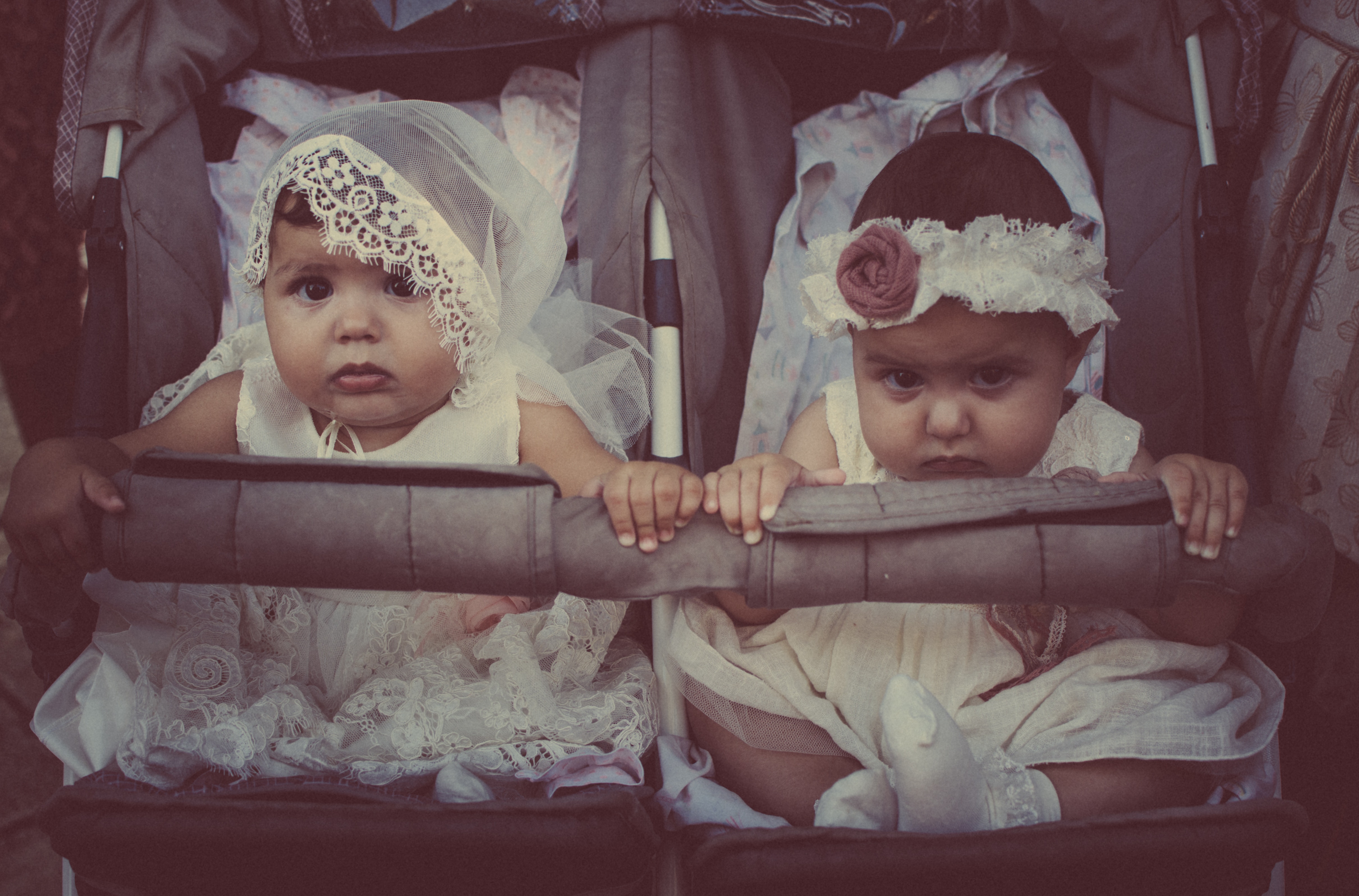 Having children at your wedding can be a blessing and a curse. They're insanely adorable in their tiny dresses and formalwear, they're guaranteed to say sweet and silly things, and they'll be the liveliest partiers on the dance floor (until about 8 PM, when they crash under a reception table). On the other hand, kids can be unpredictable. Here's how to handle the kids question before your big day.
First, decide early whether or not you want kids at the wedding. 
Are you and your spouse-to-be kid people? That's the first question you need to ask yourselves. If you can't imagine your big day without your favorite little people around, it's a no-brainer to invite them. But, if you want to have a low-key, late-night wedding, it may be best to keep the guest list adults-only. Know that some of your guests with children will be grateful for a night of adults-only fun, while others will be less-than-impressed with your decision to exclude their little ones. Be prepared for blowback if you decide to exclude children; if necessary, sit down with your parent friends and explain your decision. Keep in mind that some guests might choose not to attend if their kids aren't invited and factor that into your decision. 
Next, inform your guests. 
If kids are invited to your wedding, include their names on the invitation; if they're not invited, simply exclude their names. To be sure there are no crossed wires, it often helps to call all parents before sending out your invitations to let them know that you're having an adults-only affair. You may choose to invite only children over a certain age to ensure there are no dance-floor accidents or cake-toppling disasters. In that case, follow the name-on-invitation rule and your intentions should be clear. If you're worried about it, add "We've reserved X number of seats for you" to your response cards and fill in the X with "2" to make it clear it's adults-only. 
If you invite kids, keep them happy, fed and cared for.
- During the ceremony, it can be difficult for children to sit still and stay quiet. Parents will be paying careful attention to their kids during this portion of the day's events, but a pre-ceremony reminder from your officiant that it's OK to leave the room if necessary will help parents keep calm.
- Reserve seats in the front row for little members of your bridal party who may need a break from standing at the altar.
- During speeches, important dances, and a sit-down meal, kids may get a little fidgety. Offer kid-friendly food and portions to make mealtime fun, and consider adding board games, such as Chutes & Ladders, to your reception tables for quiet entertainment.
- Older children can sit at a kids-only table, while younger ones can be seated with their parents. Note that teenagers will be miffed if they're seated with the under-12 set, so keep that in mind when devising your seating chart.
- If your venue allows, a quiet room with a TV and DVD player offers a nice respite for kids who need to unwind and for parents with little ones in diapers.
- The budget blow-out option? Reserve a kids-only room at your wedding and hire a babysitter to keep a watchful eye on your littlest guests. Parents will appreciate the alone time but will be glad to know their munchkins are just a room away.
More like this