4 Ways to Make the Garter Toss a Little Less Awkward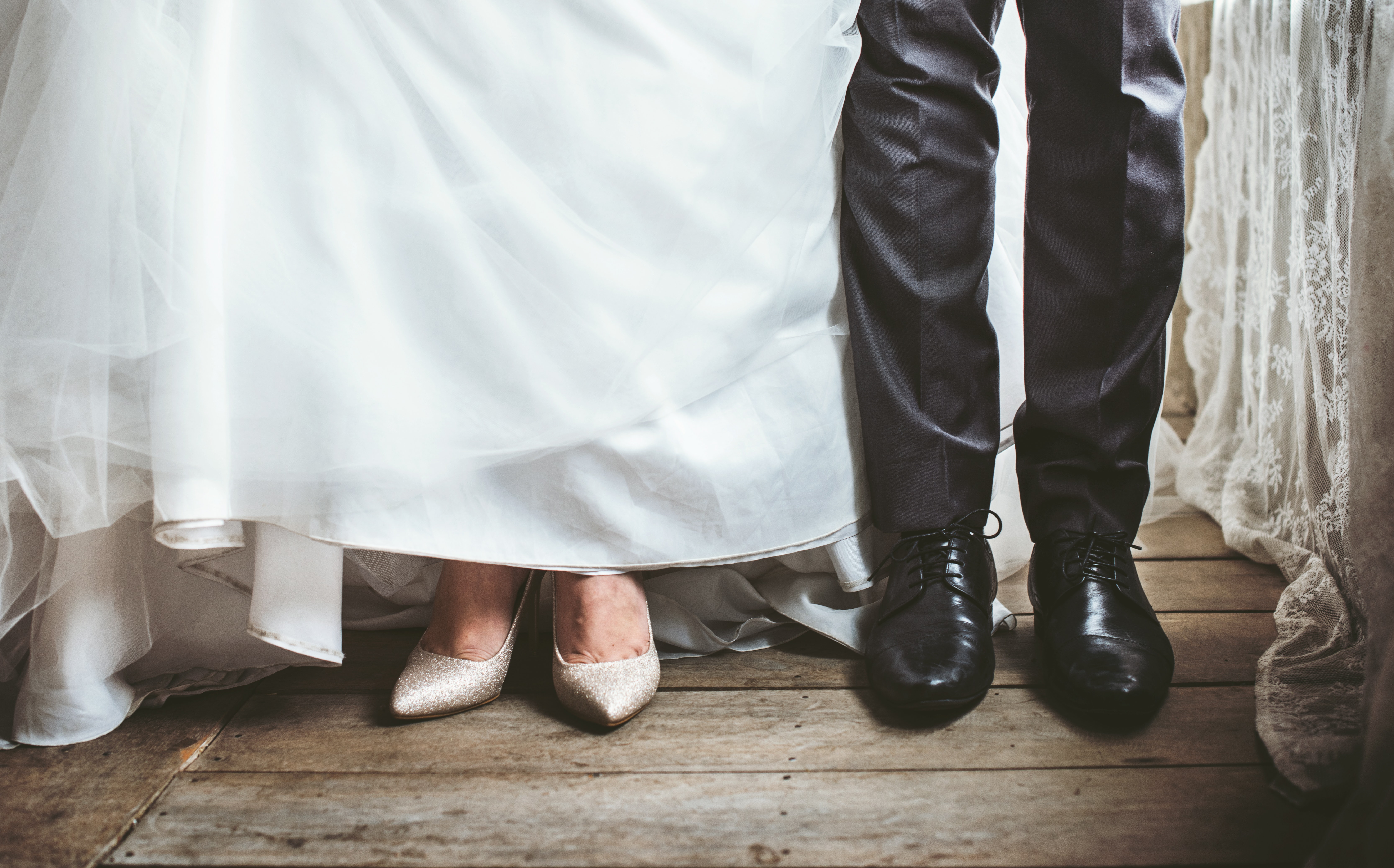 While many brides still opt for the garter removal at their weddings, we're seeing more and more brides opt out of this tradition. If you're on the fence about doing it at your wedding, here are four ways you can make the garter toss a bit less awkward.
Photo by rawpixel.com from Pexels
1. Tone it way down.
Opt for a simple garter that isn't overtly sexy and place it much lower on your leg; you don't have to flash a ton of skin if you don't want to! And pick a fun (innocent!) love song instead of something super suggestive.
2. Do it later in the evening.
If you're feeling weird about your family witnessing someone going up your skirt, do it later in the evening when many of the older folks will have gone home. Yes, that means some of the younger guests could be feeling pretty rowdy by then, but at least your grandma is less likely to witness any R-rated comments.
3. Make it funny. 
There's no rule that says your partner has to pull a garter out from under your dress. We've heard of grooms pulling out granny panties, rubber chickens, Cabbage Patch Kids, mousetraps, and other ridiculous items. And
the bride who iced her groom
gave us a good laugh.
4. Create a diversion.
We've seen some great choreographed groom/groomsmen dances leading up to the garter moment. Take the focus off you by asking the guys to dance or sing a little song, fraternity-sweetheart-style. When all eyes are on them, your partner can discreetly remove the garter.
Planning a wedding? Get the step-by-step wedding planning guide.
Stories you might like