What The Experts Want You To Know About Postponing Your Wedding
There are so many moving parts when it comes to planning your wedding. And when you happen to be planning your wedding in the midst of an unexpected pandemic, you might be wondering what you should do to plan for your future as a married couple and the future for your big day. That said, as of March 15, 2020, The CDC has officially recommended the cancellation of weddings in the United States for eight weeks, or until at least mid-May. We cannot even begin to imagine what it must feel like for nearlyweds who have been dreaming of their wedding day for months... or maybe even years! But the important thing to know is that we are all in this together. We called on our industry pros in the wedding planning biz — as they have been greatly affected by this, too — to share how we can all navigate through these uncertain times by learning how to handle postponing your wedding like a pro!
Tips From Richard Lim at Bloominous
First, [engaged couples postponing their wedding] should feel good that they are in control and doing the right thing. By limiting exposure, they are doing their part to dampen this virus. Their friends and family will thank them for that!
Second, we understand! And we're here for you. As for us, 
Bloominous
 is offering no-hassle postponements, so that our couples don't have to redo this checklist in the future to get married. Everything is rolled over to their new wedding date.
Third, use this time at home to celebrate your own love story privately (or with family). Many of our brides are still getting married (on paper) and having smaller gatherings with just family and close friends, then holding a larger reception later. 
Bloominous
 is even offering small floral packages so you can still get married in style!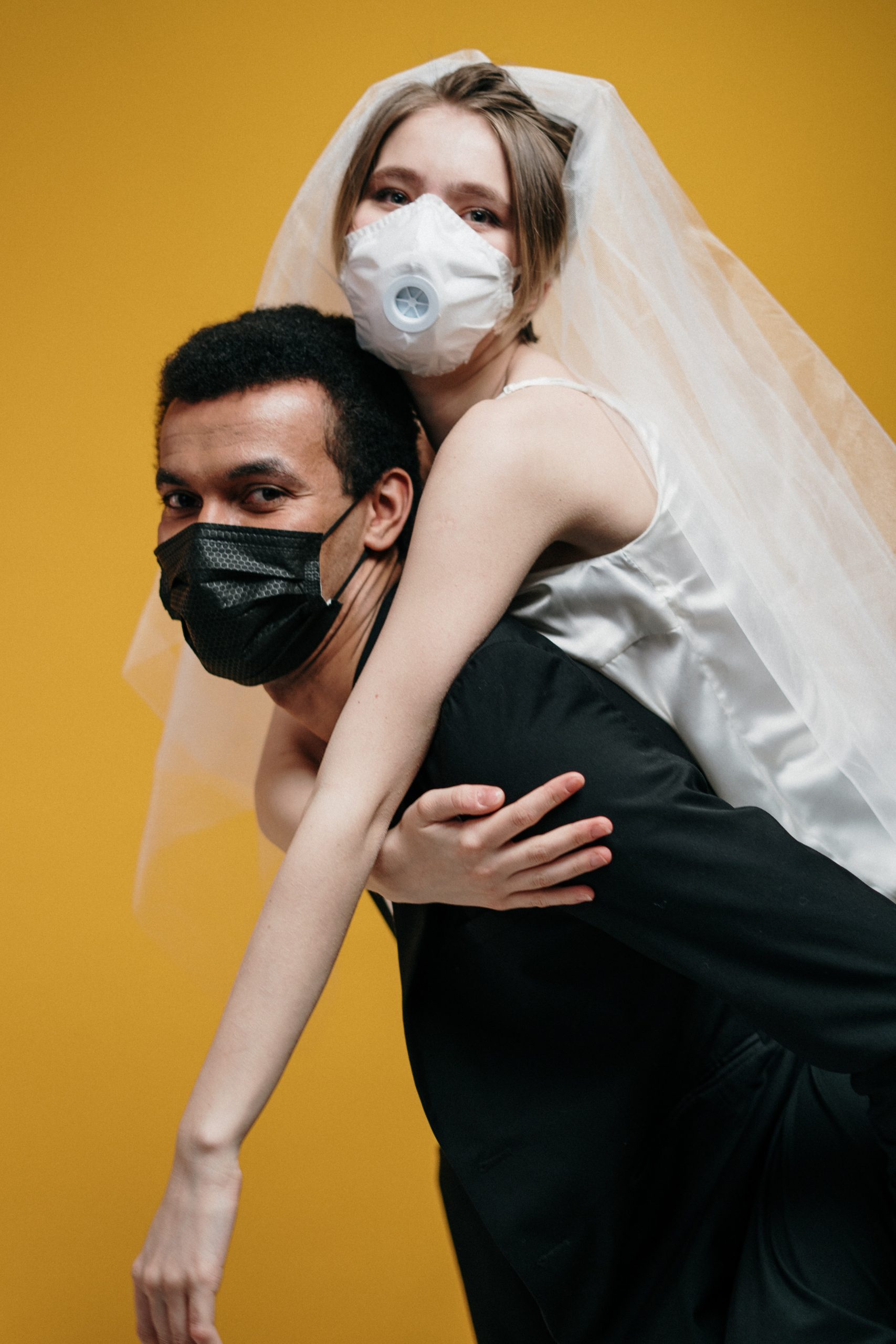 Photo by cottonbro from Pexels
Stay as calm as you can — I know this is a scary situation and not what you envisioned for your wedding but postponing your wedding won't take away from all the beauty and memories your day will hold, it will just give you more time to think up personal details you can add to the day! Keeping perspective is key to this whole unfortunate situation.
Talk to your vendors, we are all in this together, and being good professionals means they are going to want to work with you not against you when it comes to their contracts and payments. If you can be kind to them as they are likely very worried about their finances and a postponement versus cancellation would mean a lot to their livelihood.
Times are tough right now, and the uncertainty of when we can all come together again is not a comforting place to be. The most important thing to do is to have open communication with all the wedding vendors involved with your upcoming wedding. Talk potential new dates, set up phone meetings, and know that there is a caring and loving human being on the other line. We are all trying to be flexible and understand postponing is not ideal, but the celebration is the light at the end of the tunnel!
First and foremost, try not to panic, we are all in this together! Not only is this an industry first, but it is a first for the entire world. Leverage your resources, look to your planner for assistance. They should be offering you support and guidance based on industry standards and trends. If you do need to look to postpone your wedding date, be sure to check with your currently booked vendors to ensure the new date works for them.
While checking with your vendors, also check with your family and VIP guests to ensure the new date works for them as well. The biggest industry advice currently is, postpone, don't cancel. We will work together as an industry to make your wedding dreams come true. Know that if you do need to postpone, you are making the right decisions for the safety of yourself and your guests.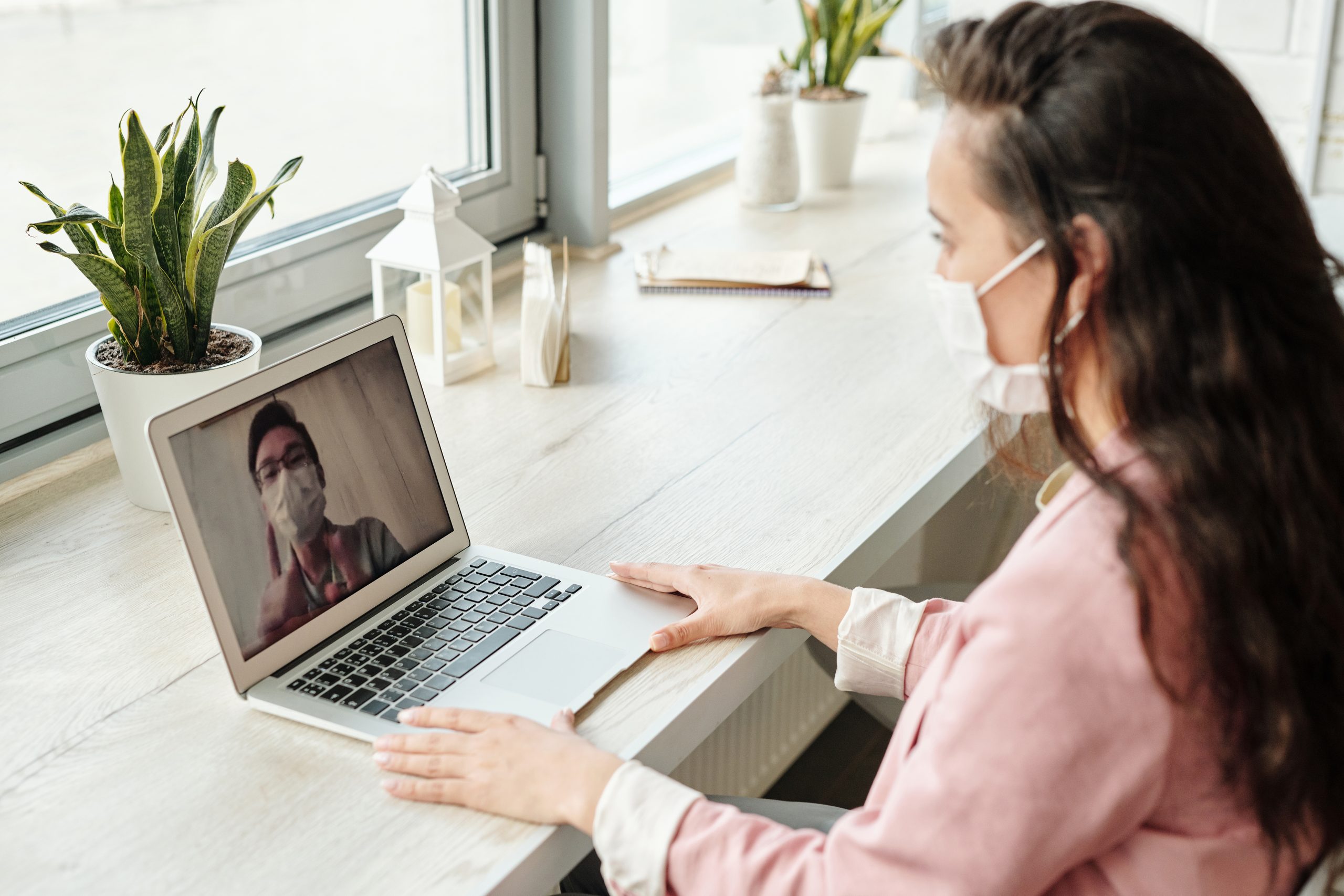 Photo by Edward Jenner from Pexels
Know that what you are feeling is normal and give yourself the okay to feel that way. Then, get back up and put your plan B into place! Come up with five other dates you would consider postponing to and reach out to all of your vendors and see which ones work for all. Set a deadline date of when you will make the decision to postpone and feel 100% confident that when that day comes, and you have to postpone, you are good to move forward with it. Then open up a bottle of champagne and cheers to a longer engagement!
When facing a potential postponement or cancellation, communication is key. Don't be afraid to lean on your closest friends and family for help with contacting your guest list to keep them informed about changes that may be coming their way and help field their questions. Having your crew act as your front line, can open up time for couples to be emotional, breathe, refocus on each other and reframe their wedding vision.
Tips From 
Nora Sheils At 
Bridal Bliss
As you are nearing your new date, discuss additional safety protocols and sanitation procedures with your vendors. Things like having extra hand sanitizers conveniently placed at the event, upgrading soap, serving a plated meal rather than buffet or family-style, ensuring ALL staff is vetted and free of known illness and the like will put you more at ease.
If you are planning your wedding during this crisis, CASH IS KING.  If you are willing to put a good amount down, venues will promise just about anything! They are processing a lot of cancellations right now and many are struggling financially. If you are able to help them, they can help you pull off your wedding with some cool perks or some great savings!
Celebrate your original date! Even if we're all still quarantined, find fun ways to celebrate your original wedding date. Set up a virtual happy hour for the wedding party on Zoom or cook an elaborate dinner with your soon-to-be spouse (complete with a cake-cutting!). Just because we're socially distanced doesn't mean celebrations are canceled — so do something that brings you joy. Even though it's chaotic and emotional and scary and out of your control right now, you 
will
get through this. And you'll be married to the love of your life (with a hell of a story to tell your future grandkids!). Keep an open mind! It's okay if your rescheduled wedding looks totally different. Yes, you were hoping for a Saturday wedding in May, but now you're looking at a Thursday wedding in November. While it's okay to be disappointed, feel the feels... and then try and look at the bright side of things! For example, your favorite vendors will most likely have availability, the off-peak day and date will be far less expensive, and fall weddings are some of the most beautiful we've seen. Plus, you'll have plenty of time to rearrange all the details, your guests will have plenty of notice to reschedule their travel, and at the end of the day, you'll 
still
be married to your best friend. See? Silver linings abound.
You 
will
 get married! Don't worry. Your love story is for eternity, so all your loved ones will gladly wait for the chance to celebrate you both. And the buildup will make for one raucous bash!
Your love isn't going anywhere, and neither are your guests. But rest assured that whenever we all come out of our dens and rejoice in life together again, the people who love you most will be there and ready as ever to celebrate you. The future guests at your wedding are the people who will hold you up throughout your marriage, be there for better for worse too, in sickness and in health. That day to come together and celebrate? It will come.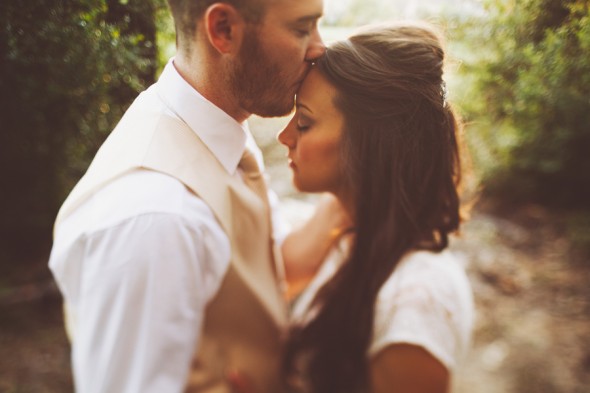 via Lovrely Real Weddings
Now more than ever, we are reminded of the power of relationships, not transactions. At Mission Point, we're going to do everything we can to make a couple's new date absolutely perfect. As a destination wedding resort located on an island, we play a big role in planning a couple's wedding and are personally invested; we're in constant contact along the way with brides, grooms, parents, other family members and vendors in making the decision to postpone a wedding date. We have shed a tear or two while talking with couples, and we are going to do everything in our power to make them happy! We are also very flexible with deposits and guarantees in hopes to reduce stress from the couple. It's important for brides to not sweat the little things like printed items with dates because everyone will be happy to be at a celebration of love after this.
It's completely fine to postpone your wedding! It may not be exactly how you envisioned things turning out but you will still have a wonderful wedding. I'd recommend picking a new date as soon as you can, especially if you want it in the same calendar year. Consider picking a Friday or a Sunday, where vendors and venues have more availability. Work with your team, including your planner and the venue, to ensure a smooth transition by asking for available dates right off the bat. Remember, they are here to help! When postponing your wedding, consider a smaller destination or venue with only your nearest and dearest — this can help take some of the pressure off when planning for the future. As many weddings are being canceled, postponing yours will likely mean you have your pick of dates, hotel and restaurant reservations, inexpensive flights. Now is the time to take advantage of deals, added value opportunities, and minimal crowds.
We know this is a stressful time full of uncertainty around your wedding and any gatherings of your friends and family. Excited couples are now worried about their wedding and wondering when it will happen. We want there to be one less thing to worry about. You can design your suit or tuxedo now, set a temporary date for your event, and update it to your final date later at no additional charge. Do everything from home with our free swatches and free home try-on delivered to your front door.
Stories you might like