A couple on their wedding day touch hands.
Wedding 101
Everything You Need to Know About Engagement Parties
Discover, manage, and track all of your vendor communication, contracts, and timelines in one place.
You're engaged...congratulations! Now it's time to celebrate. Sure, you'll sip champagne with your girls and toast your good news over dinner with your family, but you should still formally announce your engagement with a party. If you've never been to or hosted an engagement soiree, the whole thing can seem a bit overwhelming, so here's everything you need to know about planning this pre-wedding party.
1
Don't wait too long to get your party on.
Typically the engagement party should be scheduled within three months of the big announcement. So soon after your beloved puts
 a ring on it
, start talking to your family and friends about dates that might work to get everyone together for a celebration. Everyone will be eager to shower you and your partner with love and good wishes...and you KNOW you're dying to show off 
your new bling
. With that being said, an impromptu family gathering the weekend after you get engaged may NOT be the ideal time for a
party
. So take your time and enjoy your new title of fiancé first, but don't wait too long to break out the bubbly!
2
Figure out who is hosting.
While tradition says that the bride's parents should host this kickoff celebration, just about anyone can plan the party these days. If your partner's parents have a desire to entertain everyone, let them! Is your bestie an expert party planner? Let her take charge. Or, if you and your partner really want to bring both of your families together, step in and plan the festivities yourself. At the end of the day, all of your nearest and dearest just want to celebrate with you, so pick a host and get to planning!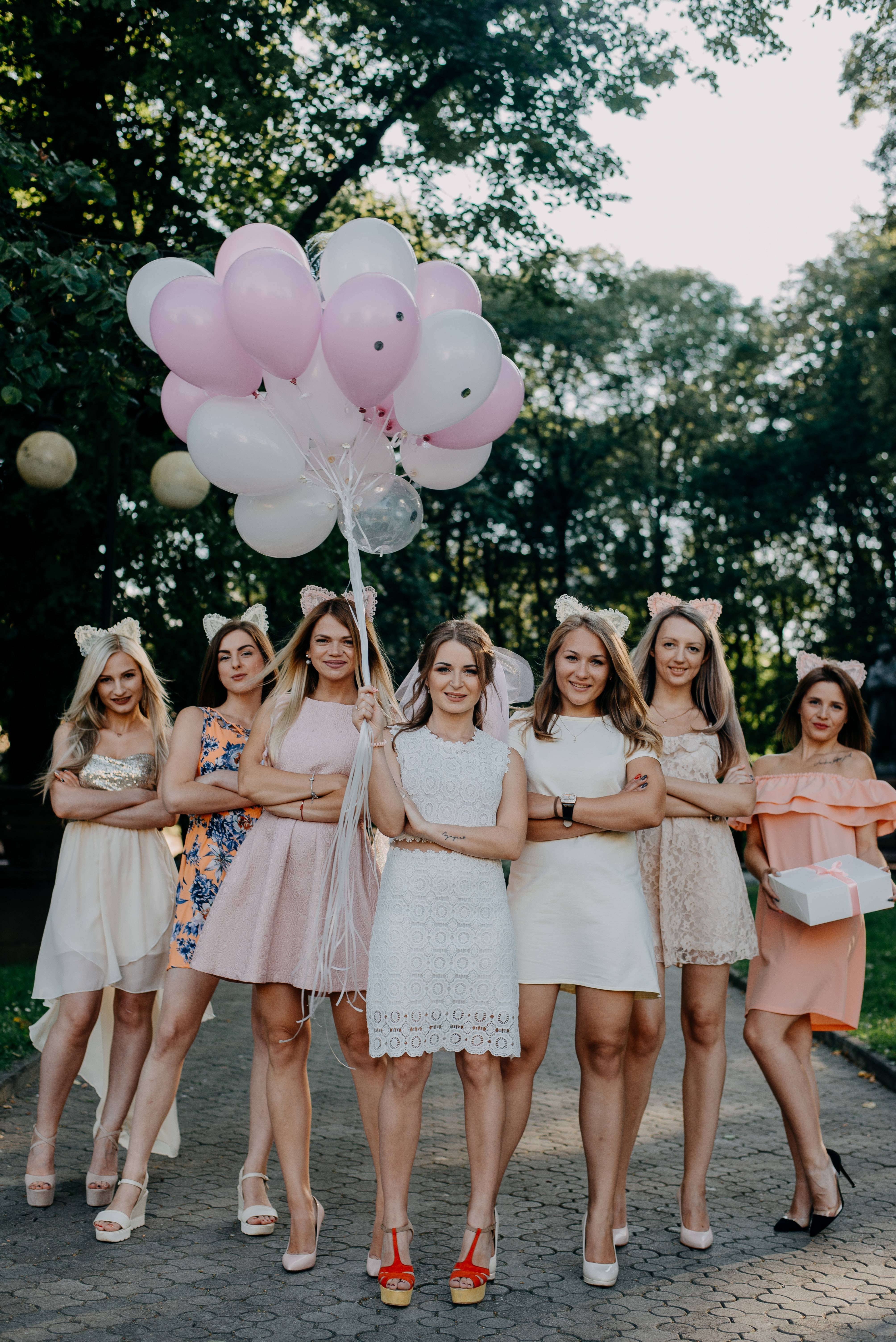 3
Stick to a mall guest list.
Repeat after us, Loverlies: this is NOT your wedding. We get that you want to invite everyone you know to celebrate with you, but the reality is...you still have to plan a wedding. So be selective with your guest list and only invite your closest relatives and friends. While you can extend the invitation to out-of-towners, don't expect them to attend; they might need to save up the cash (and the time off) for your nuptials. Consider hosting a casual celebration in other cities where you have a lot of loved ones — that way you can include everyone!
4
Keep the invitations casual.
You're going to be sending out a lot of snail mail before your wedding is over, so why not save a few stamps by sending out evites? Give the host a list of emails of the people you want invited and ask them to use an online stationery company like
Paperless Post
. Don't worry if you haven't made any decisions about your big day color palette or theme — your engagement party invitations don't have to match the rest of your stationery. This is, however, a great time to start collecting everyone's correct information; ask the host to include a place for people to fill out their home address.
For most couples, the engagement party might be the first time the extended family ever meets each other. So lay down the ground rules! If there are topics of conversation you'd rather avoid (politics, religion, your partner's new tattoo), let the parents and any chatty guests know well in advance to avoid any unnecessary party fouls. Tell your family about any eccentric relatives your partner may have and vice versa. You want everyone to go into the event with an open mind, but you also don't want any unexpected surprises.
6
Communicate what you want.
If you're having someone else host the party on your behalf, and you have any specific requests, make sure you share your vision with them. Let them know if you'd prefer an elegant cocktail party or a low-key buffet-style bash. Do you want a specific color scheme to set the stage for the main event? Fill the host in. Also, let them know what you're thinking about for your big day. If you're dreaming up a casual beach wedding, a swanky dinner party may not be the best way to set things up. While you want this event to help get the party started, you also don't want it to be TOO over-the-top (and make your wedding seem like a letdown). This is just the beginning, after all.
Etiquette says that you should not put your registry on the engagement party invites, so you shouldn't expect your loved ones to shower you with presents (that's what the shower is for!). However, it's becoming more commonplace for guests to bring along a little something, whether it's a heartfelt card, a gorgeous ring holder or a pair of champagne glasses. Feel free to register for a few gifts before the party just in case some people (ahem, grandma) want to mark the event, but stick to the low to middle price range. If some guests do arrive bearing gifts, don't unwrap them until after the party.
The last thing you want is to make those who came empty-handed feel uncomfortable. Wear what you want (even if it's not white). As the bride-to-be, you may feel like you need to don a white dress. But, Loverlies, it's your party and you can wear what you want to. So pick an outfit that makes you feel good, whether that's a short sparkly number, a fashion-forward jumpsuit or a pretty purple party dress. Even though this isn't your wedding, you still want to stand out as you celebrate your engagement!