engagement party card with red handwriting
Wedding 101
12 Things You Can Expect at Your Engagement Party
Collect, manage, and organize your wedding guest information for each event and track their preferences.
For many couples who just said "yes," and who aren't yet familiar with the pre-wedding events or etiquette, the engagement party is a total mystery.
Before you agree to let someone host a party for you and your fiancé, it's important to know what you're getting yourselves into. Here are twelve things you can expect at your nearlywed soirée.
---
1. It's customary to have a party, even if you've already announced the big news
Your friends and family will want to help support your new commitment, thus an engagement bash is a fantastic way to gather up everyone you love to celebrate, even if they already know you said "yes." 
---
2. The event should take place one to three months after the proposal
To give guests a chance to congratulate you in a timely manner, the party should be held shortly after you or your partner popped the question. Anything later than three months could interfere with other pre-big day activities.
---
3. Traditionally, the bride's parents host the celebration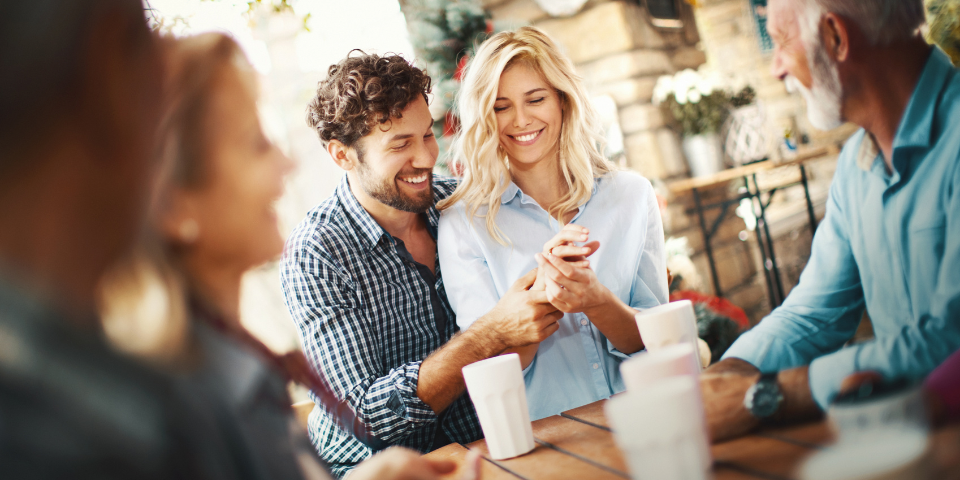 This means that the bride's side plans the party and foot the bill. However, we're also seeing more gatherings hosted by the groom's parents or both sets of parents together. We're even seeing couples host their own engagement galas. 
---
4. You're allowed to have multiple parties
If different groups of friends and family want to host a gathering for you, it's totally cool to have more than one event. Just be conscious of who you're inviting to each one, as you don't want friends and relatives to feel obligated to attend two or more functions in your honor. At your party, everyone will want to hear about the proposal and some of your plans for the "I dos." Get ready to share the details over and over again.
---
5. Be prepared to talk about the proposal and some minor big day plans
To save yourself from repeating your engagement story, find a clever way to tell your guests about the proposal at once or in groups. We like the idea of writing your story on a chalkboard sign, printing it out in little booklets, or incorporating it into a speech.
Some people might also start asking about a date, the venue, or colors. Remember, it's okay to not give details away if you haven't started planning or you want it to be a surprise.
---
6. The soireé doesn't have to coordinate with the wedding theme
Since most of your planning hasn't taken place at this point, it's okay if your nearlywed celebration doesn't coordinate with your color scheme or overall vibe.
---
7. Choose your guest list wisely
 Because the engagement party is considered one of the official wedding events, any guests that you invite to the engagement party will also need to be invited to the "I dos."
---
8. Your party can be as fancy or as casual as you'd like
It's up to you, your partner, and your hosts to decide how extravagant you want the bash to be. You just want to make sure that this get together doesn't upstage your wedding.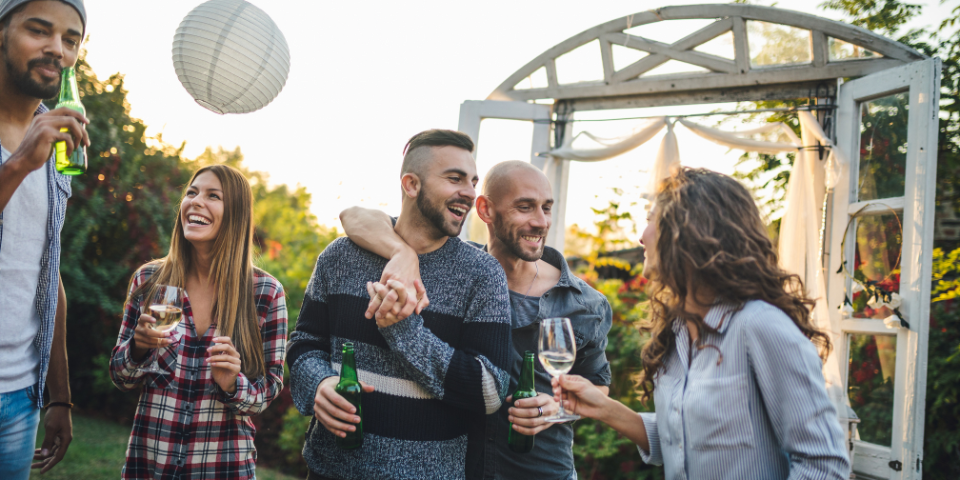 ---
9. You don't have to send paper invitations
If you're throwing the party sooner rather than later, it's fine to send digital cards. If you do decide to send paper invites, remember that they don't have to match perfectly with your invitation suite. Plus, this will give you a great excuse to test our your local stationery store before ordering your suites.
---
10. Most likely there will be toasts
 During the celebration, the hosts will give a little speech to thank guests for attending. It's also normal for other friends and family to share a few words. You and your S.O. should be ready to give a brief toast to say thank you as well.
---
11. Gifts aren't required, but some guests will bring them
 Some people will give a small token, like a bottle of wine or a personalized gift. If you want to register for a few items before the event to give guests options should they decide to bring a gift, that's absolutely okay.
Just make sure to tell your hosts where you're registered if one of the guests ask, as you should never include your registry information on the invitation.
---
 At the end of the night, make sure to thank your hosts. You can get them a little hostess gift or just write them a thoughtful note. If guests bring gifts, you'll also need to show your gratitude in the form of a handwritten thank you card.
Plan your wedding like a pro.