Black-Owned Wedding Vendors To Support Now And Always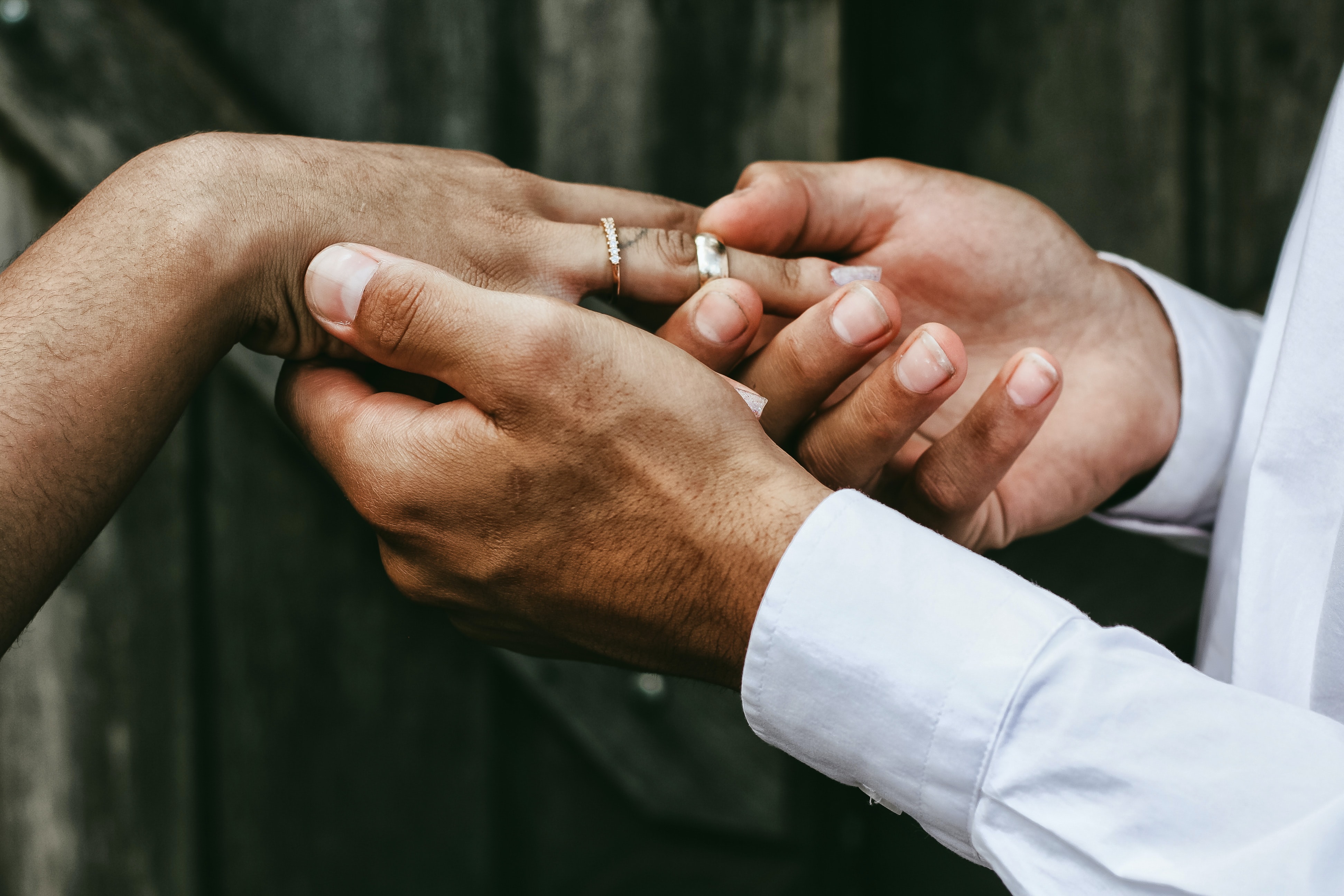 Given recent events and in support of the current movement for racial justice, we recently asked our Instagram audience for their favorite recommendations for Black-owned wedding businesses and were overwhelmed by the responses. We wanted to take the opportunity to share some that came from our Instagram audience as well as some of our own favorites. Remember: you don't have to be Black to shop Black-owned. Supporting Black-owned businesses is a great way to put money into the Black community without changing any of your usual habits, all it takes is knowing where to find them! These vendors are doing incredible work all over the country, and we encourage you to check them out for inspiration or to work with them! 
Photographers/Videographers
Amy is one of our favorite wedding photographers for her ability to capture every single moment in detail, from the intimate to the expansive. Amy manages to create a classic portrait of your special day while making every image highlight the most unique part — you! 
Based in: Dallas and Houston 
For all of your wedding day photo and video needs, we encourage you to check out Pharris! A husband and wife team, Josh and Kariss create gorgeous photos that play with light for a buttery and ethereal look. No matter what the setting, the end results are equally as gorgeous. 
Based in: Charleston
Sirena is focused on finding organic romance in every session and has a goal of giving you the same emotions you had on your wedding day every time you look at her photos. We love her focus on "the real you" and her use of framing to give a beautiful intention to each piece. 
Based in: Dallas
The Amber Studio has a mission to shift history by photographing diverse couples in their moments of joy. By focusing on the real colors of the day, from skin tone to decor, Jay and Amber create beautiful and vibrant photographs that demonstrate their true care for every couple they work with.
Florists
Based in: Los Angeles
Ellamah creates stunning floral designs focused on lush and romantic flowers with a modern twist. Arrangements show a deep appreciation for the natural integrity of the blooms as well as for the season of your event. 
Based in: Maryland
Blooms by Oochay is the perfect option for a no-fuss floral selection, as they use pre-designed arrangements and simply tweak them to your preferences, event, and budget! The end results are absolutely stunning, with enormous variety and exemplifying their brilliant eye for color. 
Based in: Sacramento
Daisyhead Florals prides itself on being a provider for all couples and seeks to represent you in the most rainbow-loving way possible. Their bouquets are lush and fun and are truly the pop of color that any ceremony needs. 
Based in: New York City
We absolutely love the vibrancy of Brooklyn Bloom's arrangements as they truly redefine "giving life" to an event. Their focus on the individual and authentic you even extends to the vases they put their flowers in, highlighting different styles found across the city. 
Based in: Los Angeles
With a clear and definite focus on sustainability through floral design, Rogue & Fox create elegant and classic floral accessories for any occasion. Whether muted or colorful, Rogue & Fox demonstrate an immense skill to give you exactly what you're looking for as a supplement to your day. 
Caterers
Based in: DC
A catering company based on the seasonal variation of ingredients, Get Plated provides bold and passionate dishes that are sourced from providers all over the region. Get Plated highlights a hands-on approach that seeks to provide you with the dishes you desire and to keep food personal and delicious. 
Based in: North Carolina 
A family business passed down through the generations, Triton Catering seeks to provide great food for every occasion. Everything is made from scratch, and what's more, Triton focuses on excellent service so that you have one less thing to worry about on your big day. 
Based in: Atlanta
An Atlanta native, Chef Ro Cantrell started Cantrell Occasions to create memorable food without sacrificing service. Whether it's served family-style or presented on beautiful plates, Cantrell Occasions seeks to provide you with food that will have everyone smiling. 
Hair & Makeup
Based in: Atlanta
For absolutely stunning simple looks, Corianne Elizabeth Beauty is an absolute must-see. We love how every bride looks beautifully herself and how Corianne doesn't seem afraid of a bold red lip when necessary. If you're looking for softness without sacrificing spunk, Corianne is the way to go! 
Based in: Maryland
Silver Immersion provides both hair and makeup services for your big day and seeks to make you feel comfortable in your beauty and your skin. They are especially focused on discussing and creating looks that highlight the diversity in beauty and highlighting the aspects of you that make you shine. 
Based in: Maryland
An absolute powerhouse team, Bridal Beauty Associates are truly wedding hair and makeup experts. They do not underestimate the value of beautifully applied makeup and are focused on making sure everyone in your wedding party looks the part. We especially love the skill of their nude smokey eyes that bring a touch of glam without hiding who you are. 
Based in: Southern New England
Makeup, hair, nails, and spa services — providing it all are the Behind the Scene Girls. Their goal is to set you at ease in any way they can and have you enjoy the experience of being pampered. With a whole team of technicians on-call, you know that you are in incredibly capable hands so you can focus on yourself (and they can too.) 
Venues
Located in: Hillsborough, North Carolina
The Cloth Mill is almost the definition of industrial chic. With exposed brick walls, original wood beams, and enormous cathedral windows, there is no lack of character here! We also love that they only schedule one wedding a day at the venue so that regardless of if you're running early or late, you will never feel rushed to leave the space. 
Located in: Roxbury, New York
For those of you who might like a little woods in your wedding, look no further than the Roxbury Barn and Estate. This venue is truly a photographer's dream with too many picture-perfect aspects to choose from — a massive pine grove, an 1850s carriage barn, and a lily pond. They seek to create a gathering space for you and your loved ones that gives you an experience you will truly never forget. 
Located in: Houston, Texas
For a beautiful (and fully decorated!) intimate space, check out the Bisong Art Gallery in downtown Houston. The gallery is focused on supporting emerging and mid-career artists, and you never know which one of your guests may find their new favorite. Besides the artwork, we love the exposed brick and window placement to give you the perfect reception atmosphere. 
Located in: Birmingham, Alabama
Instagram: @woodrowhallrp
Woodrow Hall was originally built in 1914 but was bought by the current owners with a mission of restoring historical Birmingham buildings, and we're sure we aren't the first to say they succeeded immensely. The high ceilings and unique architectural style with the added modern amenities gives this venue the perfect combination of classic and convenience. 
Located in: Orlando, Florida
We love all the options available at the Cypress Grove Estate, from the colonial estate home to the more intimate cottage-style Grove House. It's clear that regardless of your plans for your big day, the Cypress Grove team is happy to accommodate. The beautiful lush greenery will make the perfect backdrop for your photos, and Lake Jessamine is just visible in the background. 
Planners
Based in: Texas
Dedicated to expression, creativity, and inclusivity, All the Days seeks to bring you into a community that allows you to be you. They want to tell your love story no matter what it looks like and make the day honor your commitment to each other. All the Days also offers relationship coaching to give you a stronger ability to love your partner through it all. 
Based in: DMV area
With 13 collective years of event planning experience across her team, Andrea Green Events and Design seek to make all of those daydreams of your wedding day reality. Their goal is to have you enjoy the planning of the wedding as much as you enjoy the actual day — stress not included! We love the attention to detail that gives a truly special feel to your event. 
Based in: Philadelphia
One thing is clear: Georgia Mae Events is a business that thrives on a passion for the creative. The owner, Syreeta, offers a free consultation to make sure that she is the right planner for the job and loves to create the day you want regardless of the size of the guest list. We love the way Syreeta works with color and texture to transform any space into something extraordinary. 
Based in: Virginia
Instagram: @antonia_experience
If you are looking for a well-organized and well-thought-out process, look no further than Antonia Baker Experience. They have literally thought of everything and are sure to make your wedding planning a breeze. Their capabilities are evident in the thoughtful and elegant touches on every wedding they help with. 
Based in: Los Angeles
Victoria Ann Events attributes its success to three ingredients: personal details, encouraging self-indulgence, and anything blue. By only taking on ten weddings a year, Victorian Ann Events ensures that you have all the attention and care that you deserve. 
Bakers
Based in: Chicago
Penthouse Sweets offers desserts that are fresh, local, and elegant. It appears that they can almost do anything with cake and frosting. If you're looking for a creation that is worthy of a celebration, Penthouse Sweets is the place for you. 
Based in: New York City
Whether you want something simple or show-stopping, Make My Cake in Harlem wants to help you have the cake of your dreams. Their cakes show a clear love for design, and their use of color will be sure to make your cake pop. 
Based in: Madison, Wisconsin
Elegant is the first word that comes to mind when looking at the creations from Curtis and Cake. Their cakes are truly stunning with the use of florals and abstract shapes to make the cake (almost) as well-dressed as you will be!
Based in: St. Louis
We love that SweetArt wants to shake up the traditional wedding cake game by offering flavors such as strawberry, chai spice, or lemon to give you an experience that will be unforgettable. Their simple yet colorful designs demonstrate their care for the entire baking experience and are the perfect centerpiece to celebrate your love. 
Based in: California
If a wedding cake isn't part of your dream or you simply don't want to order enough for all of your guests, check out Cupcakes by Katie for some personal-sized goodness. Her cupcakes are beautifully decorated and combine flavors flawlessly. They will provide the perfect sweet treat to cap off a night full of dancing. 
Entertainment
Based in: Michigan
The Todd Everett Experience goes above and beyond simply a DJ service by offering photo booths and lighting to make sure all of your party standards are met. They specialize in diverse audiences, whether that is race, age, or music taste, and pride themselves on being able to offer an experience that everyone will enjoy. 
Based in: Los Angeles
We were blown away when we first listened to Jeremy Green, and we're sure you will be too! A viola player originally from San Antonio, Texas, Jeremy will provide a unique and beautiful element to your day. Whether it's covers of pop songs or classics, Jeremy is clearly an incredibly talented musician that would love to provide you with the soundtrack to your special day. 
Based in: DMV area
Generation C takes pride in the quality of their service and of their sound. Serving the DMV area, they have received the WeddingWire Couple's Choice award but would be happy to give you an in-person demonstration of why they deserved it. We love the energy and care that they demonstrate to make the night enjoyable for everyone. 
Based in: Atlanta
For a slightly different tone, check out the Orchestra Noir for a beautiful and classic sound to your wedding. Don't be fooled by the name — Orchestra Noir doesn't just play classical music and seeks instead to change the representation of African-American musical pioneers throughout history by celebrating them and bringing them to a diverse audience. Plus, we admit it, we're a sucker for the sound of an orchestra. 
Based in: California
Seeking to "seize the moment through music"? DJ Carpe DM is the choice for you! He hopes to help with any aspect of sound and lighting for your event, from playlist creation to event management. We love the way he involves the entire audience in a dynamic and entertaining way. 
Bridal Wear
Based in: Georgia
We absolutely love the gowns from Brides by NoNa and the way their dedication to creating custom and flattering pieces makes every bride look good and feel even better. With a wide variety of styles and a clear attention to detail to make sure the dress is exactly right for you, Brides by NoNa seeks to give you a one-of-a-kind experience. 
Based in: New York City
Pantora Bridal is all about providing you luxury with a smile. By recognizing the worries and anxieties of buying a meaningful dress and one that is quality-made, Pantora seeks to create an inclusive and welcoming environment to shift the culture of wedding dress shopping to being back about understanding you. We are obsessed with the diversity of options that clearly seek to make the dress work with you, instead of the other way around. 
Based in: New Jersey
If you're interested in collaborating on the perfect dress, Jean-Ralph Thurin is the option for you. With a detailed design process, Jean-Ralph creates gowns that are exquisite and elegant while never failing to compromise you. 
Based in: Maryland
Let's face it: beauty standards can be incredibly restrictive, especially when it comes to the wedding dress industry. Curvaceous Couture is trying to change that. They do not sacrifice fashion or style and simply want to give every bride, regardless of size, a fulfilling and joyful shopping experience. 
Jewelers
Based in: Seattle 
For a stunning and sustainable option for rings, check out Valerie Madison. We absolutely love the geometric designs that show off the stones prominently, and the variety of styles ensures that you'll find what you're looking for. With a clear appreciation of the classics, Valerie Madison doesn't shy away from a modern twist, and the result is some truly breathtaking jewelry. 
Based in: New York City
While not an exclusive engagement or wedding ring brand, Mateo has beautiful options for those seeking out a unique experience or just looking for another accessory for the day. Playful band options and vibrant colored stones mean that these pieces will stand out but without sacrificing any elegance. 
Based in: London
These rings are definitely on the higher end of the price range, but they're simply too gorgeous to ignore. Vanleles only uses ethically sourced diamonds and will work with you on designing a ring and band combination to ensure compatibility between any and all pieces. A truly luxurious experience, we cannot take our eyes off of some of these pieces. 
Another brand focused on ethical sourcing is Omi Woods, who seeks to honor Africa and the diaspora through the creation of contemporary heirlooms. The gold is all sourced from small-scale artisanal mines and is used to create absolutely gorgeous gold bands. Be sure to check out their collections for matching necklaces and earrings to give your entire wedding look an upgrade. 
More like this